Delving into the realm of Diablo 4, players will come across numerous herbs and crafting materials essential for game progression. One such resource is the Howler Moss, a magical herb with significant importance. This guide provides an in-depth explanation of how to find and utilize Howler Moss to enhance your Diablo 4 gameplay experience.
What is Howler Moss?
Firstly, let's delve into understanding what Howler Moss is. This herb falls under the magic crafting materials category and plays an instrumental role in the game's alchemy-related activities. Although it may emanate a peculiar, off-putting smell, its unique combination of vital and physical qualities makes it an invaluable asset to alchemists in the world of Diablo 4.
Primarily used in crafting potions, elixirs, and incense, Howler Moss is often required in substantial quantities, particularly for those who wish to delve deeply into the game's alchemical features. It plays an essential role in upgrading your healing potions at certain levels and crafting particular elixirs and incense.
Where Can You Find Howler Moss?
Now let's focus on the essential part: How and where to find Howler Moss. The primary natural habitat for this magical herb is the region of Scosglen. Exploring this area will offer you ample opportunities to pick the herb from its native plants. It is advisable to extensively scout the Scosglen terrain if you aim to gather Howler Moss manually.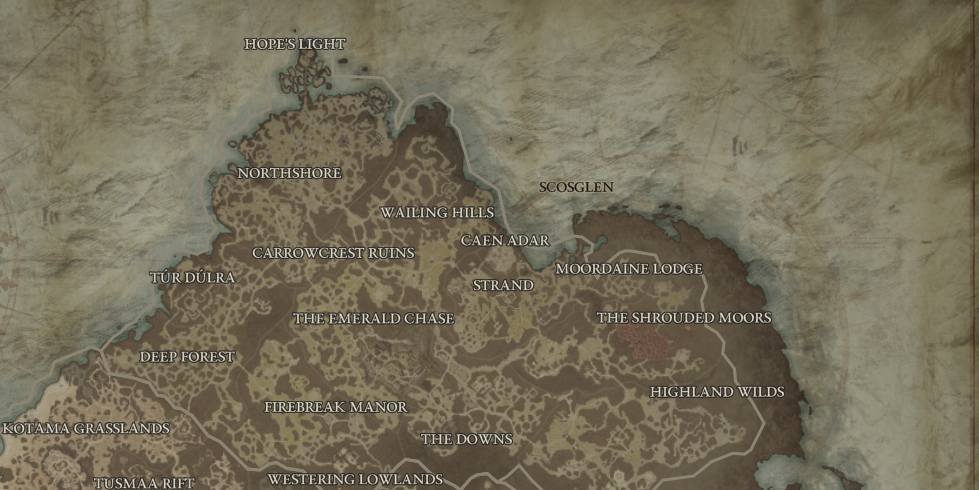 That said, Scosglen isn't the only way to get your hands on Howler Moss. There are other methods, too. One of these is opening Herb Caches, which are rewarded upon completion of certain side quests. These caches contain a variety of herbs, and you may stumble upon some Howler Moss in the mix.
Additionally, the Alchemist's crafting material section can serve as a reliable source for obtaining Howler Moss. Crafting it via the Alchemist will require you to expend 5 Gallowvine and 200 Gold for each unit, presenting another viable avenue for acquiring this essential herb.
Uses of Howler Moss in Diablo 4
Now that we've covered how to get Howler Moss, let's delve into how to best utilize it. This potent herb is essential for upgrading various healing potions, including:
Moderate Healing Potion
Major Healing Potion
Superior Healing Potion
Additionally, Howler Moss is required to craft specific elixirs, such as:
Weak Crushing Elixir
Weak Elixir of Poison Resistance
Weak Third Eye Elixir
These potions and elixirs can play a pivotal role in strengthening your character, helping you navigate the perilous landscapes of Diablo 4 with greater ease.
Wrapping Up
Acquiring Howler Moss in Diablo 4 is a relatively straightforward task once you're familiar with its locations and uses. By exploring Scosglen, completing side quests for Herb Caches, or crafting at an Alchemist, you'll find ample opportunities to gather this vital resource.
As you progress in the game, having a robust supply of Howler Moss will prove invaluable, aiding in the crafting of potent potions and elixirs. So, don't shy away from investing your time and resources into this herb—it's worth the effort!
Read More From Remeshed: