If you are trying to complete all of the missions in Warzone Season 4 you may have come across the Crown Faction mission called "The Oasis Route". Quite a few players are getting stuck on this mission as the description is quite vague. Don't worry, we have you covered. Let's take a look at how you can complete this mission.
The Oasis Route Objective
The oasis route mission states that you have to "Plant a tactical camera in the airlock at the Oasis bunker entrance."
Let's take a look at exactly where you need to place the tactical camera to successfully complete the mission.
How To Complete The Oasis Route
First off you need to make your way to the Oasis bunker in Al-Mazrah. You will need to navigate your way to the bunker highlighted on the map below.
Make your way down into the ruins. Down here you want to look for a room that has some greenish smoke in it. From here you will be able to make your way down into the bunker.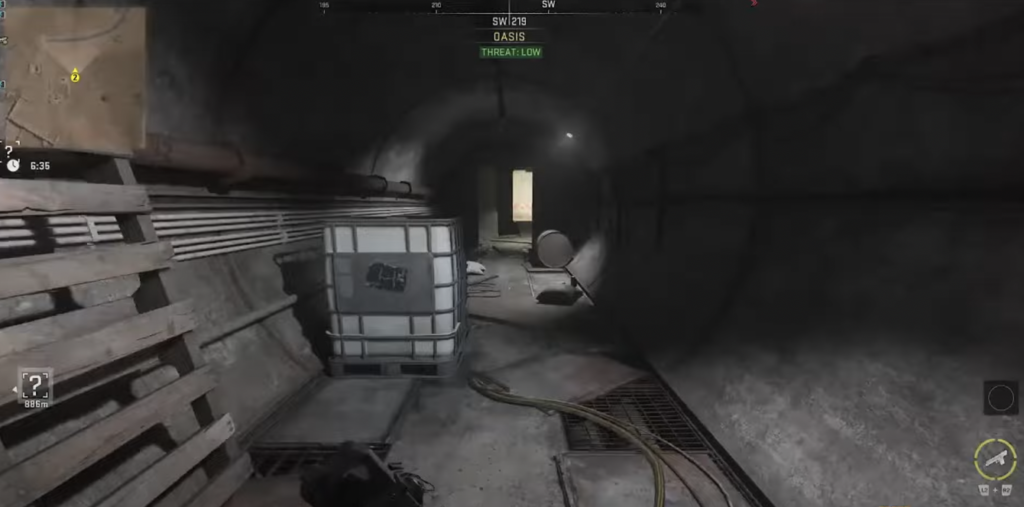 Head right the way to the end of the bunker, were you will see the vault door. Simply pull out your tactical camera and throw it onto the bunker door. Once you have done this the mission will successfully complete. A pop up will appear letting you know.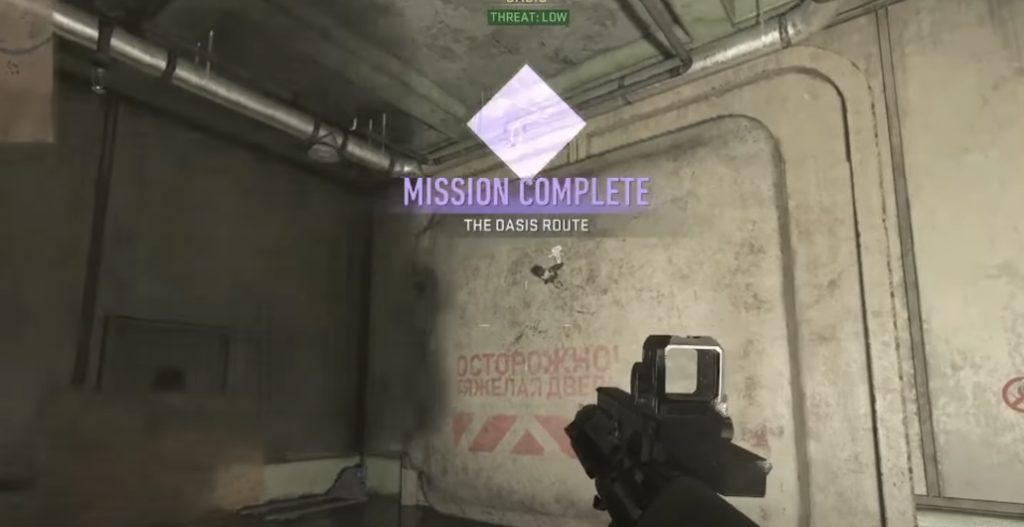 Wrapping Up
You have now successfully completed the oasis route mission in DMZ. Be sure to check out more of our guides to complete all of the challenges in Season 4.
Read More From Remeshed: