There are a ton of amazing weapons in Elden Ring however if you're just getting started it can be quite difficult with the basic starting weapons. The best way to buff yourself is to get some good early game weapons. The flail is a great weapon to pick up early on in the game and be leveled up for quite a while.
Let's jump in and show you where to find the flail in Elden Ring Early Game. It is extremely easy to find.
Where To Find The Flail In Elden Ring
The Flail in Elden ring is located very close to the starting area. It can be found out the front of the Gatefront ruins. If you are standing at the gate front ruins looking into camp you will see carts with wheels. There is one located on your left with a guard protecting it (This contains the greatsword). Further down into camp you will see another cart on the left hand side. This cart contains the flail.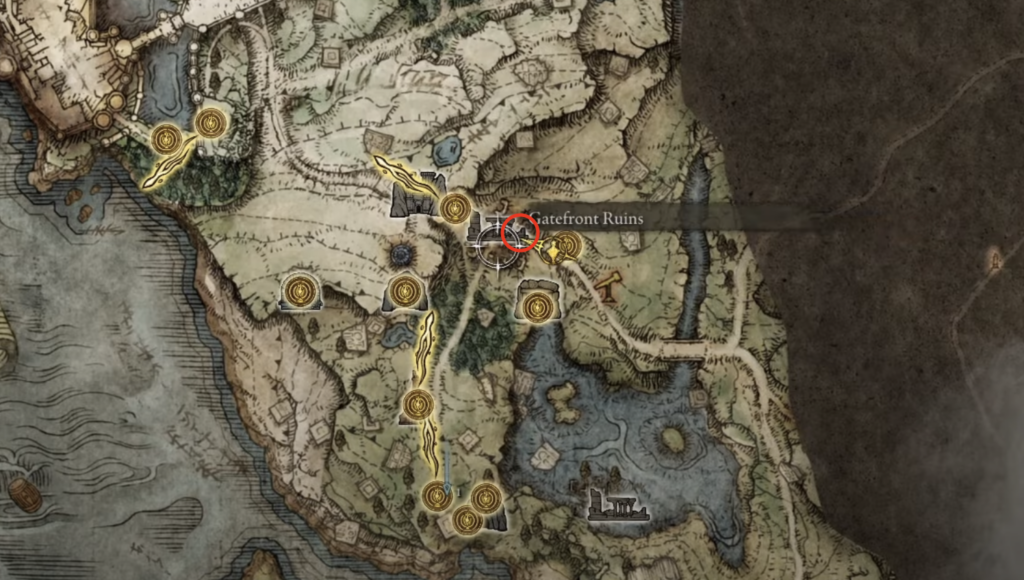 There will be one guard protecting the cart and two guards patrolling. If you wait until the guards walk past, you can then sneak attack the guard protecting the chest. This will stop you from raising the alarm of the whole camp. Once you have the flail, you can take on the rest of the enemies or just quickly get out of the area if you don't feel up to fighting.
Flail Stats Elden Ring
| | |
| --- | --- |
| Physical Attack Power | 109 |
| Strength Required | 10 |
| Dexterity Required | 18 |
| Spinning Chain FP Cost | 8 |
| Weight | 5 |
Flail Stats – Elden Ring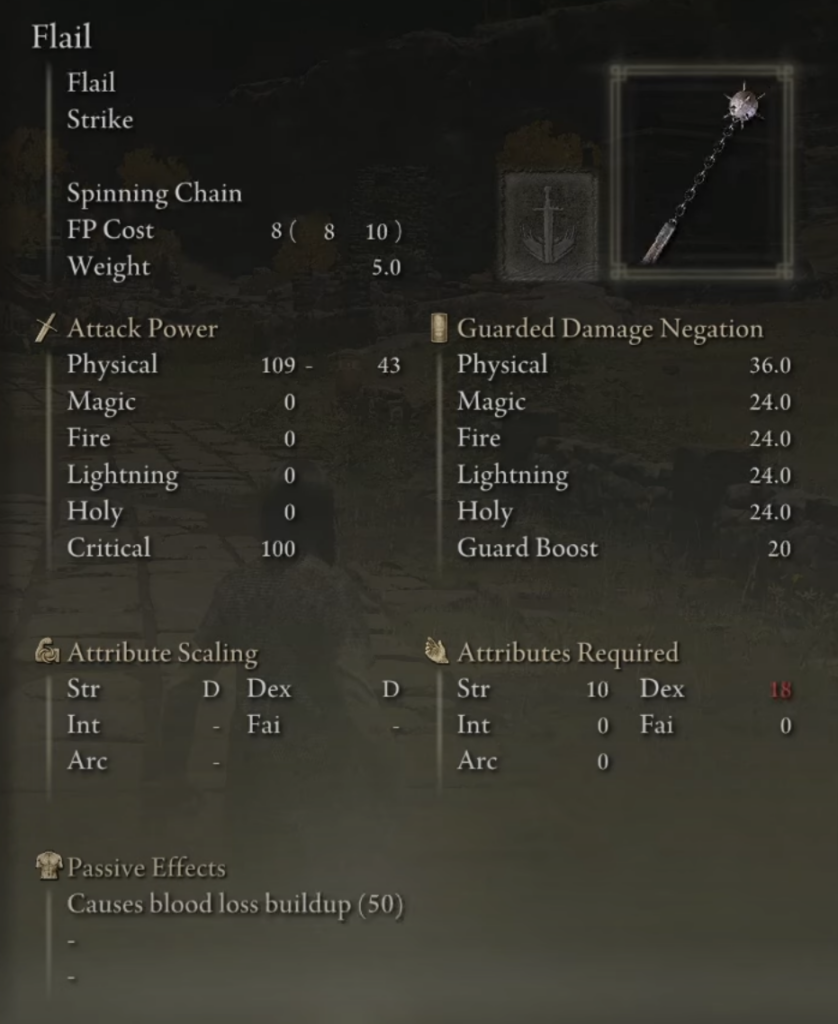 The flail is a great weapon in early game due to it's special attack and Passive effects.
It's special attack (spinning the flail) makes it easy to continually push through enemies without them being able to get a hit on you.
It also has a passive effect that causes Blood loss build up.
Wrapping Up
The flail is a great weapon to start with early on the game. The only downside is it can be quite a slow weapon to handle. The flail is a weapon type in Elden ring so there are 4 other more powerful flails which can be found in the later game. Enjoy using that spinning attack on your enemies!
Read More From Get On Stream: