Hogwarts Legacy is filled with small surprises throughout the castle that allow you to get your hands on some extra Experience Points(XP) or some legendary item in the game. Frog statues are one of those items and can be extremely helpful in advancing quickly through the game. But what exactly do these Frog statues do in the game? That is precisely what we are going to answer in this article. So, let's dive in!
Purpose Of Frog Statues In Hogwarts Legacy
Frog statues in Hogwarts Legacy can be found in various locations inside the castle, such as the South Wing, and will simply have a large frog placed on top of a pedestal. Standing near these statues will display an Enter icon on the statue. Once you use the Frog statue, you will be swallowed by the frog and transported to a secret room inside the castle where you can find chests and free loot. 
There is supposed to be no other way to enter these secret rooms except for these frog statues, so keep an eye out for them. Consequently, the chests you find in these secret rooms can give you some legendary items which would not be available till you have progressed further in the game otherwise.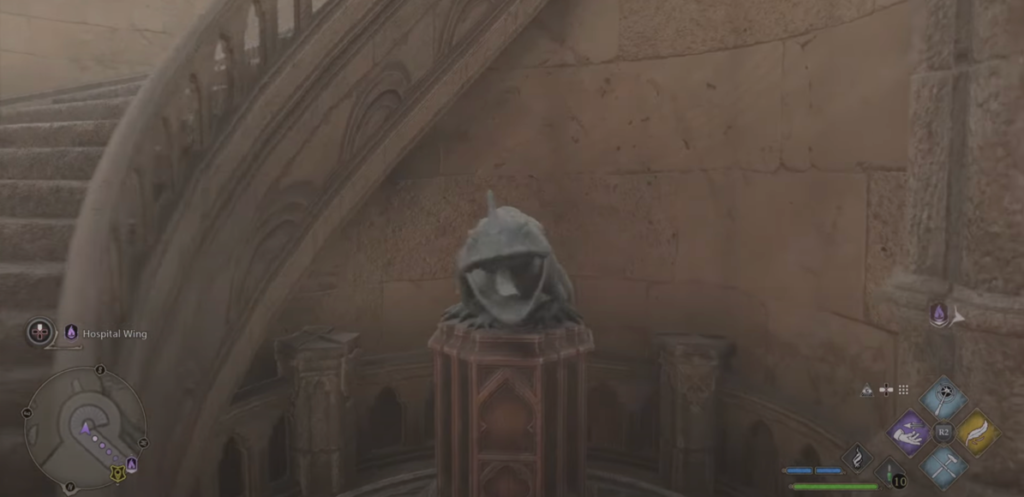 Final Thoughts
Hogwarts Legacy has one of the most interactive environments among recent games where you are able to interact with statues, like the Frog Statues, and get some incredibly valuable rewards from them. However, you will have to do some exploring of the castle to get to all the Frog statue locations in the game.
Read More From Remeshed: