Rick and Morty is one of the most popular adult-oriented animated shows to come out in recent memory. The show is vulgar, creative, colorful, and funny as hell, all while being able to discuss certain topics that are quite relevant in many spheres of life.
If you're an avid Rick and Morty fan then you'll surely understand what we're talking about right now. Since season 5 came and went, you might be looking for a new show that is similar to Rick and Morty but still has its own style that makes it unique and appealing.
If that's the case, you've come to the right place! We're going to list you 11 of the best cartoons like Rick and Morty along with a few reasons why they're good.
11 Best Cartoons Like Rick And Morty
Bob's Burgers
Bob's Burgers follows the story of a middle-aged burger shop owner and his family as they go through life managing the store and dealing with the ridiculous scenarios that happen all of the time.
Bob is a passionate cook who loves his job and tries to include his kids in the family business so they can learn and take over the shop at some point, much to their dismay. Of course, not all of the episodes are exclusively in the burger shop as some feature Bob's kids – Louise, Tina, and Eugene going through all sorts of adventures at school and around the town.
Likewise, you can expect the entire Belcher family to be present in most of the episodes, and through them, you'll see why the show is so hilarious. New episodes are coming out all the time and you should hop on the train and catch up!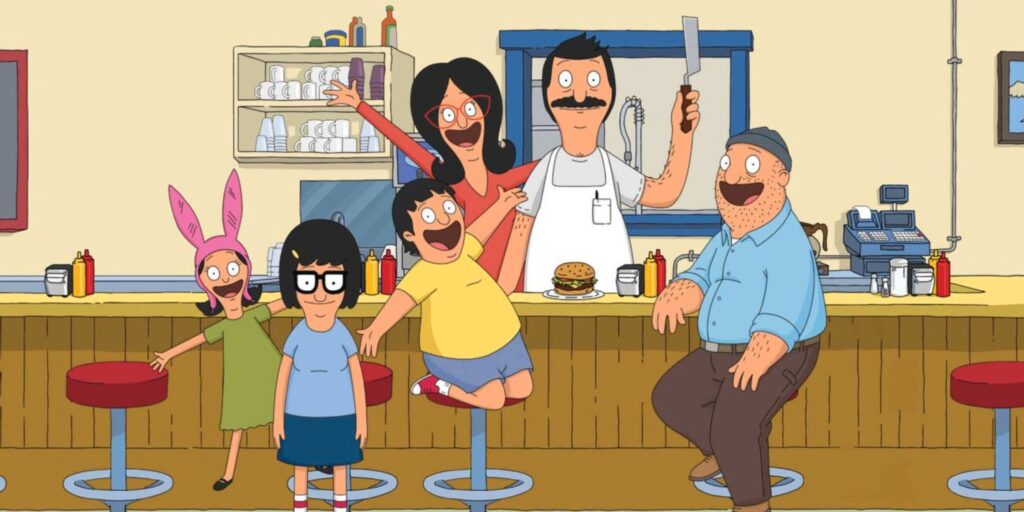 Details:
Runtime: 2011-
Seasons: 12
Episodes: 226
Rating: 8.2/10
Disenchantment
Here we have a relatively new Netflix series that is set in medieval times and follows the story of Princess Tiabeanie, or Bean, for short. She is a vulgar and harsh woman who likes to drink and fight and be free, but her father constantly tries to put her under control and get her married so she can improve her demeanor.
Through the story, we are introduced to a few new characters that act as the side protagonists – Luci, Bean's ill-gotten personal demon who tries to get her to make all of the wrong decisions, and Elfo, an elf who left his homeland to search for adventure and new experiences.
The trio makes for some hilarious scenes of their completely contrasting personalities. From the point at which they meet, they continue to go on perilous adventures where they are either the heroes or incompetent idiots. Either way, the show is fantastic!
Details:
Runtime: 2018-
Seasons: 2
Episodes: 40
Rating: 72./10
BoJack Horseman
Moving on, we have one of the most popular animated series ever – BoJack Horseman. The story follows the protagonist of the same name at a very low point in his life. He used to be a star back in the 90s when he was the protagonist of a sitcom acting as a father who adopts three orphan girls.
The fame was nice but it passed, as all things do. He's a drunk now that feels miserable most of the time. However, there is a new spark in his life when he decides to regain his former fame by getting back into the acting scene.
That is a fairly difficult thing to do as he is a bit older and not in tune with pop culture and modern means of communication. Each episode of this epic show is a wonderful experience and it will keep you glued to your seat!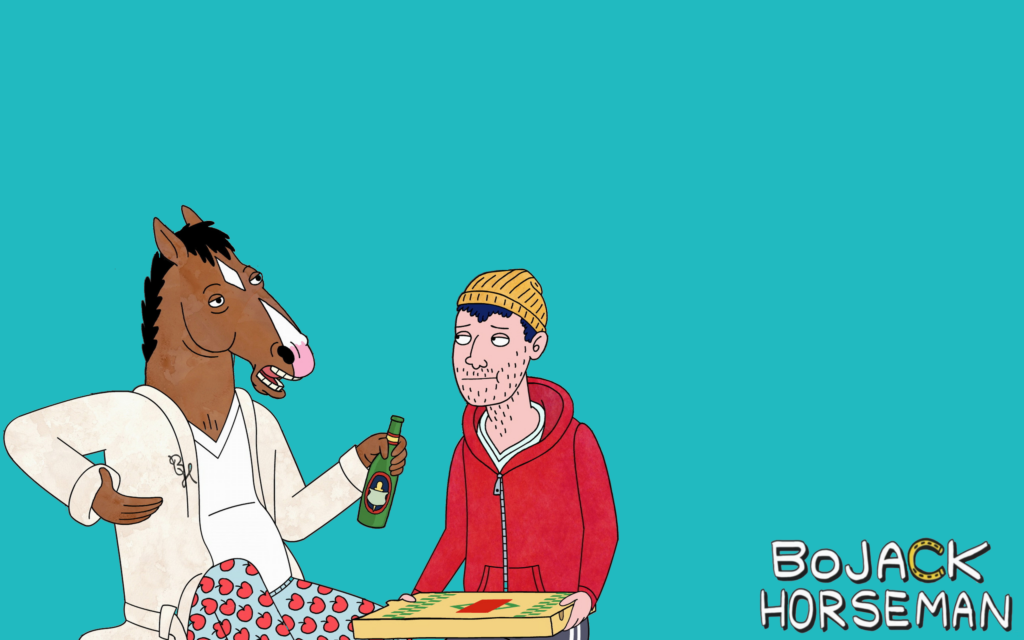 Details:
Runtime: 2014-2020
Seasons: 6
Episodes: 77
Rating: 8.8/10
Solar Opposites
Solar Opposites has one of the most unique and interesting settings because it features aliens and their adaptation to normal human life. The story follows a family of aliens that get stranded in middle America and have to acclimate to living there while simultaneously trying to figure out how to get back to their own planet.
The aliens are fairly relaxed about the whole situation and are torn between despising the Earth and the people or absolutely loving everything there is about it. Other than that, some overarching storylines are equally as interesting as the lives of the aliens, and they add more variety to the general nature of the show.
Overall, Solar Opposites is a fantastic show with some extremely creative writing that you should definitely check out!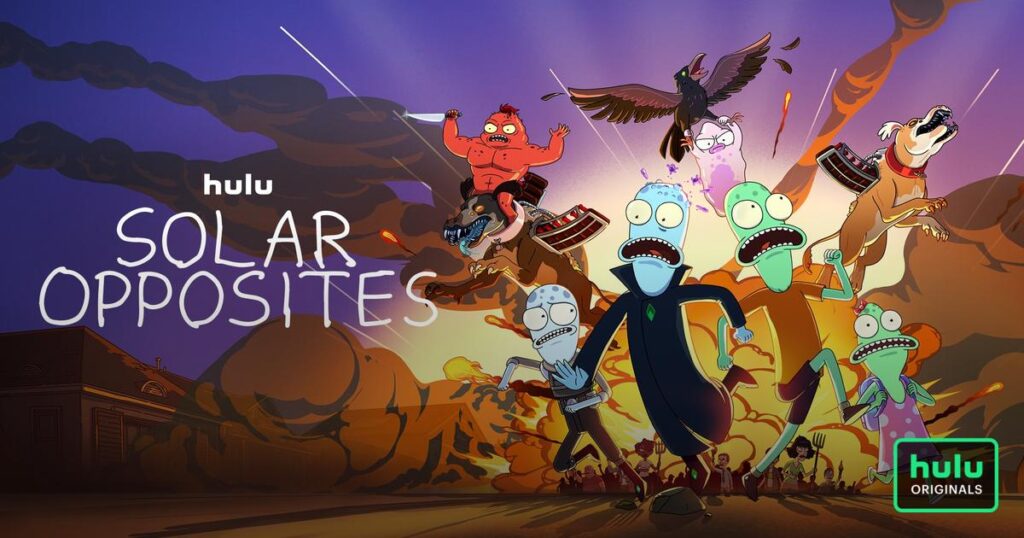 Details:
Runtime: 2020-
Seasons: 2
Episodes: 17
Rating: 8/10
Inside Job
Inside Job is another new Netflix series that takes all of those insane conspiracy theories you hear on the Internet and places them into a world where they are all true and there is an organization that manages all of them.
The main protagonist is Reagan, the daughter of a former big head of the Deep State company. She is quite intelligent as an inventor, but her social skills are lacking as she cannot properly express her feelings and finds it hard to connect with people.
Nonetheless, she still tries her best and has to constantly deal with the problems that arise when trying to manage such a large operation. Other than Reagan, we have her coworkers that are quite funny with very colorful personalities and wildcard behavior.
The inside references to conspiracy theories are another huge plus to the show, and we're sure that you will love it!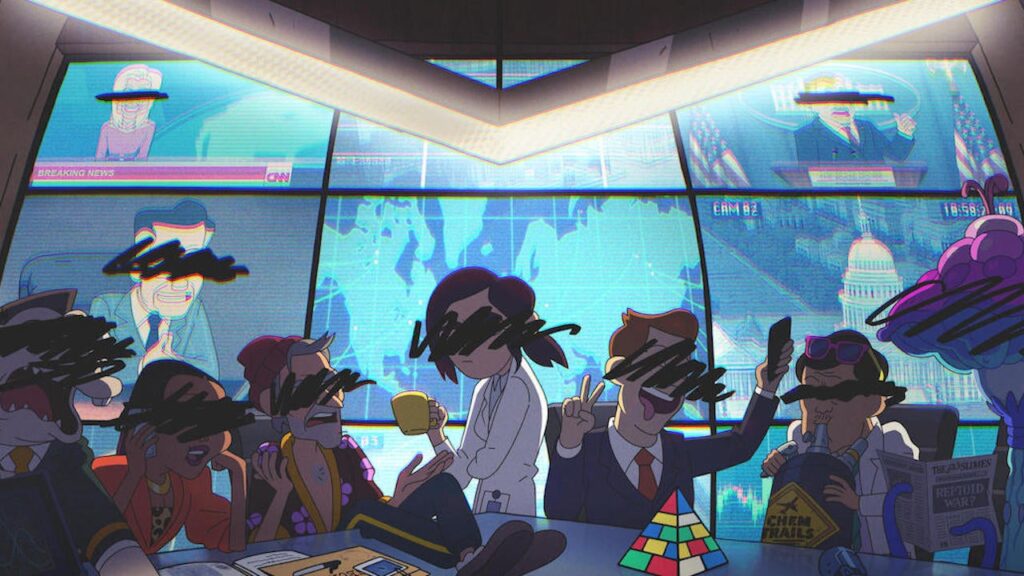 Details:
Runtime: 2021-
Seasons: 1
Episodes: 10
Rating: 7.6/10
Adventure Time
This show is arguably the most popular animated show when you take into consideration its popularity, appeal, impact, and quality. Adventure Time follows Finn, a human boy who is best friends with Jake, a talking dog.
Together, they always try to go out and find adventures that include other titular characters of the series. Each new character that is introduced is completely unique and quite hilarious, so you can expect to have some surprises in every episode.
Many long-time fans will vouch for this show and say that it has impacted their lives in all of the best ways. The sheer impact Adventure Time has left on pop culture as a whole is astounding, and it deserves to be in the hall of fame for animated shows.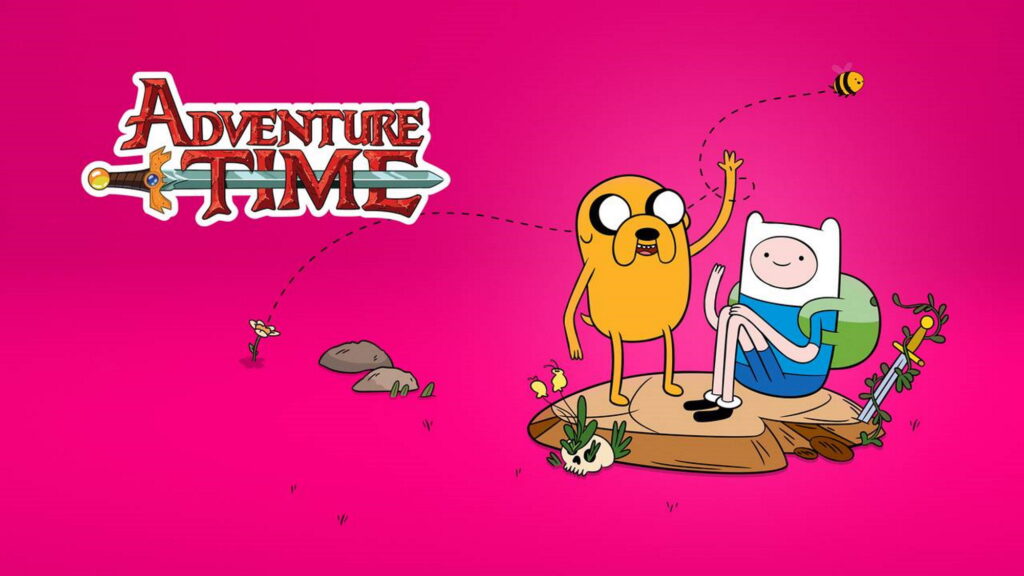 Details:
Runtime: 2010-2018
Seasons: 10
Episodes: 283
Rating: 8.6/10
Regular Show
Do you know those random stoners that every neighborhood has? Those guys that get into trouble constantly, never managing to get away with it? If so, then you can imagine Regular Show as the animated version of that.
Regular Show follows Mordecai and Rigby, a blue jay and a raccoon that work as helpers for a park in their town. This setting seems alright for now, but you have to understand that these two are completely inept when it comes to managing their responsibilities and often get sidetracked, leading themselves into perilous and often ridiculous situations involving many other characters of the show.
Their personalities are perfect for each other and you can clearly see that as you're watching this amazing show! It is definitely one of the greats that is well-worth watching.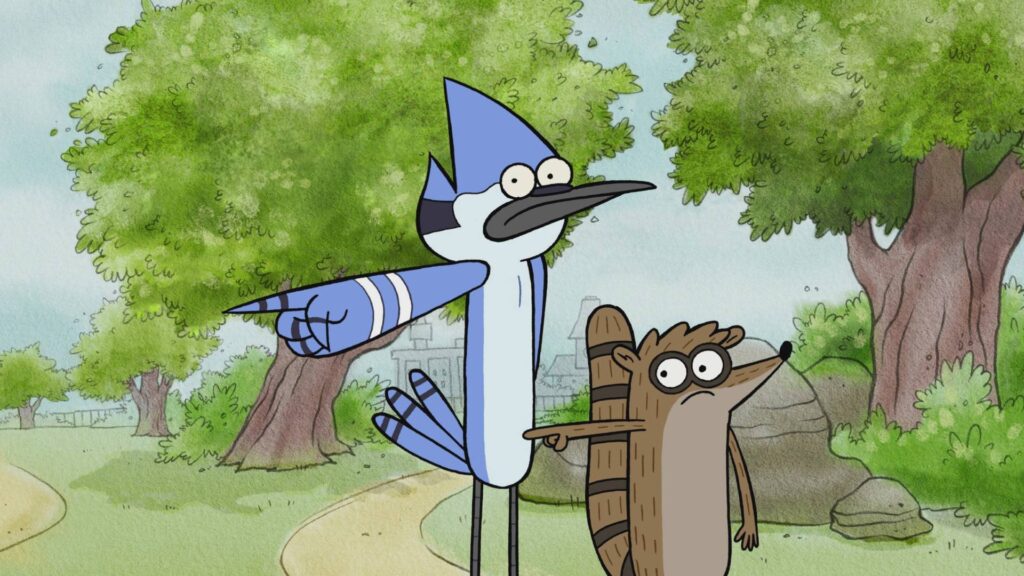 Details:
Runtime: 2009-2017
Seasons: 8
Episodes: 261
Rating: 8.6/10
Black Dynamite
Black Dynamite is a parody series based on the movie of the same name where you have the main character, a vulgar and hot-headed man that is brash and hard to control, as well as other characters that are there to soothe his quick temperament.
The setting is Los Angeles, where crime is more than present and you can expect trouble around every corner. The humor of this comedic show is quite jarring, with many of the jokes being offensive at times, but with a setting like this, you can't really expect to have vanilla humor, can you?
Other than that, you are going to be enthralled with the amount of action that is present in most of the scenes as they are incredibly well done and satisfying to see. It takes all of the charm and bombast and puts it into a new, freshly animated perspective.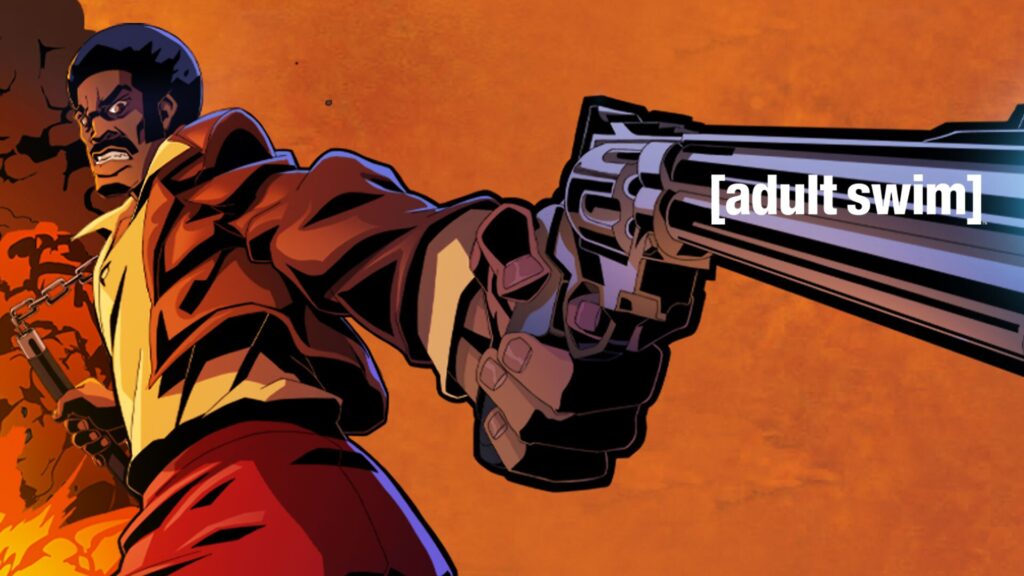 Details:
Runtime: 2011-2025
Seasons: 2
Episodes: 20
8.1/10
Steven Universe
Steven Universe has a very similar amount of acclaim as Adventure Time does in the sense that it has had a massive impact on pop culture and millions of fans around the world.
The show follows Steven, a young boy that finds out that he has inherited the primordial power of Gems, powerful individuals that guard the realm of humans against monsters and many other threats. Since he has this power, he is taken in by other Gems that guide him through missions and lessons on how to use it most efficiently, but he has his own views and tends to do things in his own way.
The show is more than just for laughs though, it frequently talks about common occurrences found in humanity such as friendship, love, acceptance, and much more. All of these factors have helped make it one of the best animated shows you can possibly watch.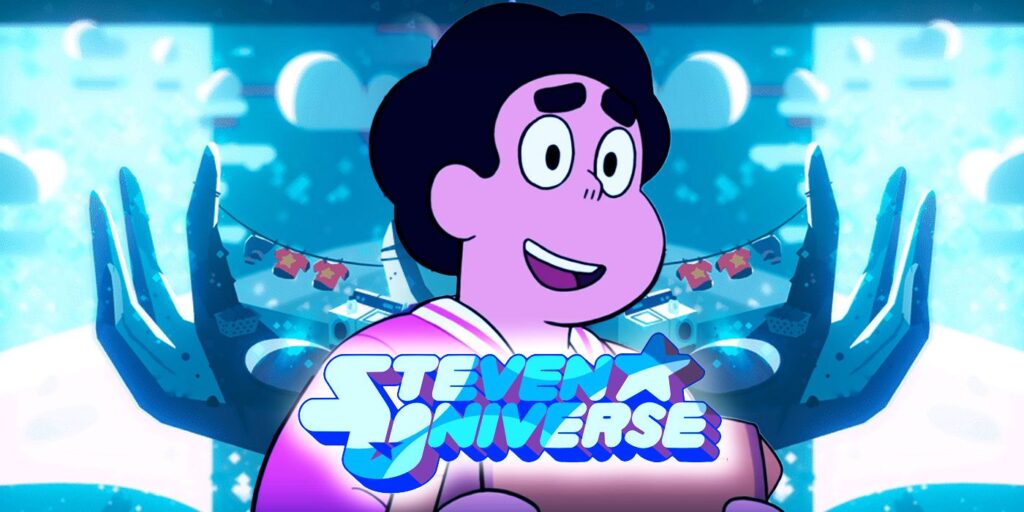 Details:
Runtime: 2013-2020
Seasons: 5
Episodes: 160
Rating: 8.2/10
Invader Zim
This colorful, yet dark show follows Zim, an alien who has invaded Earth to claim it for himself and dominate everyone, but he encounters some problems along the way. Mainly, he finds himself stuck in a school where he has to study and do all of the usual things kids have to do in school.
Due to his aggressive and dominant nature, Zim finds himself a rival who tries to reveal his evil intentions to the school and the rest of the world. This show is extremely good because of its dark setting and dark humor, quite similar to what you can see in Rick and Morty most of the time.
It is not all about whimsical adventures and happiness, but more melancholy and serious topics that you usually wouldn't see in a cartoon like this, but this is why it works so well. If you're in search of the best cartoons like Rick and Morty, Invader Zim is your safest bet.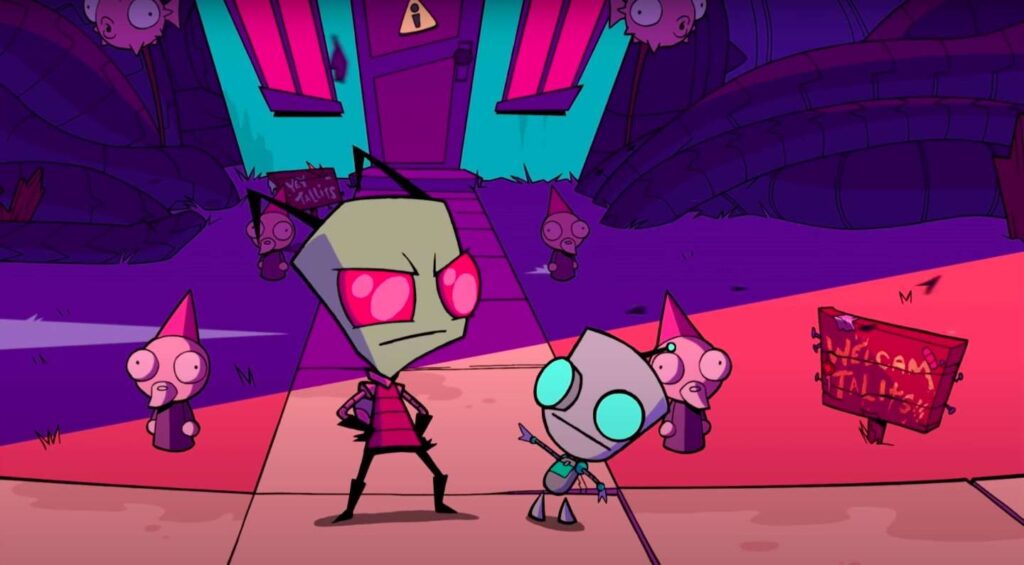 Details:
Runtime: 2001-2006
Seasons: 2
Episodes: 27
Rating: 8.4/10
Gravity Falls
Gravity Falls has a lot of charm because of its protagonists, Dipper and Mabel. They are young kids that go to the strange town of Gravity Falls for their summer vacation to visit their great uncle.
No one can explain what it is about Gravity Falls, but it is subject to a lot of paranormal occurrences, most of which Dipper and Mabel find themselves in. The show follows all of the same tropes you can find in similar shows, and it is characterized by a very wide variety of themes and scenarios for our young protagonists to tackle.
Their personalities fit each other, but they can often find themselves not on the same page when it comes to the situation they are in, which can lead to some hilarious circumstances. The show is extremely popular around the world, and once you start watching it for yourself, you'll see exactly why.
Details:
Runtime: 2012-2016
Seasons: 2
Episodes: 40
Rating: 8.9/10
Wrapping Up
Look at all of these shows! You better hurry up and pick one so you can enjoy it to the fullest. We sincerely hope that you have enjoyed this list and that you have found what you were looking for. The shows are very unique and they all have some aspects similar to Rick and Morty that are just enough to scratch that itch you feel.
Read More From Remeshed: