If you've been a fan of the Diablo series for a while you may be wondering exactly what Health Orbs do in Diablo 4. In previous iterations of the game such as Diablo 3 and Diablo Immortal, you would interact with Health Orbs to recharge your health. That seems pretty self-explanatory.
However, in the new Diablo 4 the developers have changed things around slightly. Let's take a look at what these health orbs are actually doing.
What Do Health Orbs Do In Diablo 4?
Health Orbs in Diablo 4 give you potion charges. Potions are the main source of healing in the game, so you will need to utilize the health orbs to ensure you always have potions on hand.
This is a change from the previous versions of Diablo where picking up health orbs would regenerate your health.
In the image below you can see the health orb highlighted by the red circle. When picked up this will regenerate your health potions located next to your health bar on the left-hand side of your HUD.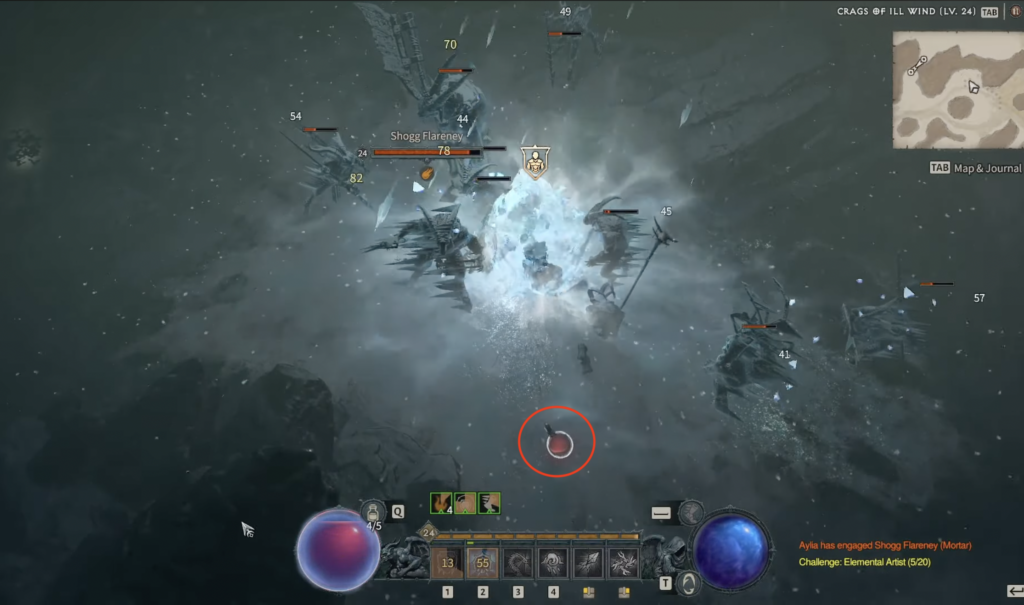 To use a health potion and regenerate your health, click on the Q button on your keyboard.
You may also be interested in: Best Settings For High FPS In Diablo 4
These orbs seem to appear very frequently. It's rare you won't have any potions to recharge your health. The drop rate may get adjusted in future patches for the game.
Wrapping Up
So, now you know how the system works in Diablo 4. It's a small change but may cause you to reconsider your playstyle slightly.