Everyone loves a good cowboy game. Unfortunately, high-quality ones are hard to come by. Luckily we have the Red Dead Redemption series that can easily satisfy all of your western needs. These games are extremely in-depth, with a ton of content to keep you occupied for hours on end.
Since they are published by Rockstar Games, one of the most popular game publishers, renowned for the all-time classic — GTA V, you can expect excellent gameplay as well as a gripping story. Some gamers tend to be a bit indecisive when it comes to the games they play and the order they should be played in.
Because of this, we are here to answer all of your questions and let you know if you should play Red Dead Redemption 1 before Red Dead Redemption 2.
ShouShould I Play Red Dead Redemption 1 Before Red Dead Redemption 2?
The short answer is no. Red Dead Redemption 2 takes place before Red Dead Redemption 1, so if you were to play the second game first, you would actually be following the story chronologically. That being said, Red Dead Redemption can be considered a masterpiece in some respects, and you should play that one for sure, no matter the order.
Should I Play Red Dead Redemption 1?
As we already mentioned, the setting of this game is the Western-era United States, as well as a part of Nothern Mexico. The plot is very much what you would expect it to be, with many gang influences and gang wars in the form of shootouts. That is not all, however.
The game is in the third-person perspective and features a rich open world that the player can freely roam around in searching for quests and NPCs to interact with. The defining aspect of the combat is the wide variety of weapons you can use, as well as the Dead Eye mechanic, where you can mark multiple targets and gun them all down in slow motion, Max Payne style.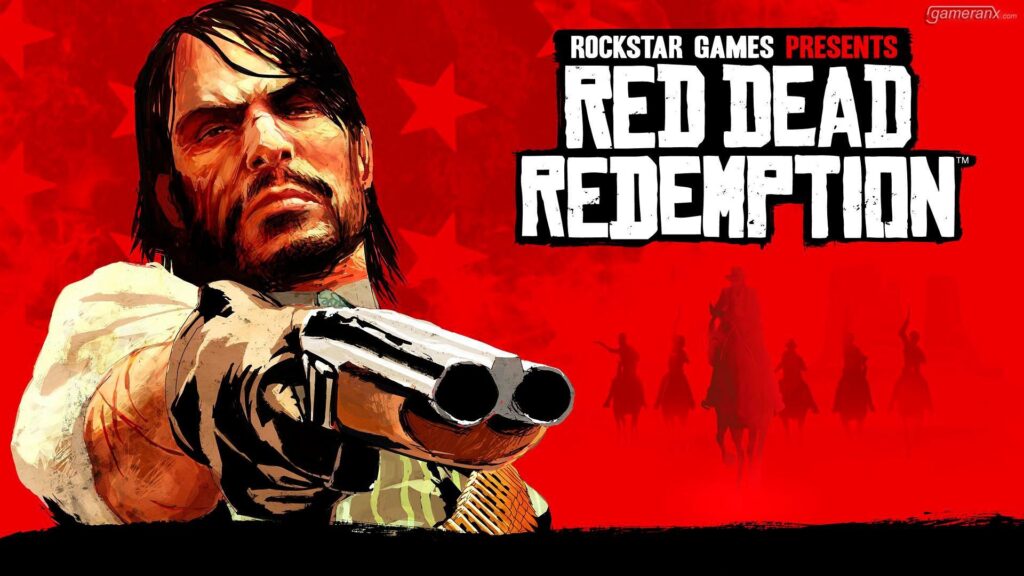 If you're the type to enjoy moral progression, similar to Fallout and The Witcher series, Red Dead Redemption has that, as well. The choices you make throughout the story will shape the events you experience and can even lead to completely different quest outcomes. This is great because it adds more body to the game and makes it more immersive. Besides that, it is just a fantastic experience that warrants multiple playthroughs, simply because the quality is top-notch.
Should I Play Red Dead Redemption 2?
Red Dead Redemption 2 acts as a sequel to the first game and takes all of the foundations the first one provided and improves upon them. The setting is very much the same and you play as Arthur Morgan. Morgan is an outlaw that is in league with the Van der Linde gang.
Most of your objectives will relate to the gang in some capacity, wherein you need to complete assassinations and heists. If that is not exciting enough for you, the open world is still there and as vibrant as ever. Throughout your journey, you will be able to diverge from the main story at any time and go on other quests that you think are interesting.
Doing this may lead you to riches and gear upgrades, something you should strongly consider if you want to tackle the story in the most efficient way possible. Of course, there are also random encounters that can happen at any time, so if you get caught at a bad time by a gang of bandits, you need to be quick on your feet.
Red Dead Redemption and its online counterpart, Red Dead Online are masterpieces that are incredible in many regards, and you should definitely play them.
How Are They Connected?
The story in both of the games is heavily influenced by the Van der Linde gang, and the stories themselves flow into one another wonderfully. When you play Red Dead Redemption, you will see young versions of characters that appear later, in Red Dead Redemption 2. Everything that happens with the Van der Linde gang is extremely important for the continuity of the story.
Wrapping Up
Yeehaw! That would be all we have to say for these games and the order you should play them. As you can see, they have a fantastic premise to them and are very appealing to a large audience of gamers. If you appreciate any of the pros of these games, you should give them a go. We sincerely hope that we have provided you with useful information and some nice direction!
Read More From Remeshed.com: