Dave the Diver, an indie gem renowned for its unique fusion of genres, has taken the gaming community by storm. One critical aspect of this intriguing underwater adventure is the ability to dive for fish and various treasures, and sell these items to earn in-game currency.
Whether you are a seasoned diver or new to the game, understanding the mechanics of selling items will significantly enhance your gameplay experience. This guide will provide a comprehensive tutorial on how to sell items in Dave the Diver.
Selling Ingredients: Utilizing Bancho's Sushi Bar
One of your initial steps in Dave the Diver will involve learning the ropes at Bancho's Sushi Bar. Here, your daily haul of fish can be transformed into a profitable venture.
Upon completing the sushi bar tutorials, you will gain the ability to sell ingredients. This is done from the 'Ingredients Tab' located at the bottom of your screen while in the sushi bar. As you progress in the game, you may find that crafting sushi from small fry becomes less rewarding. When you reach this stage, selling these ingredients directly from the menu will likely prove more profitable.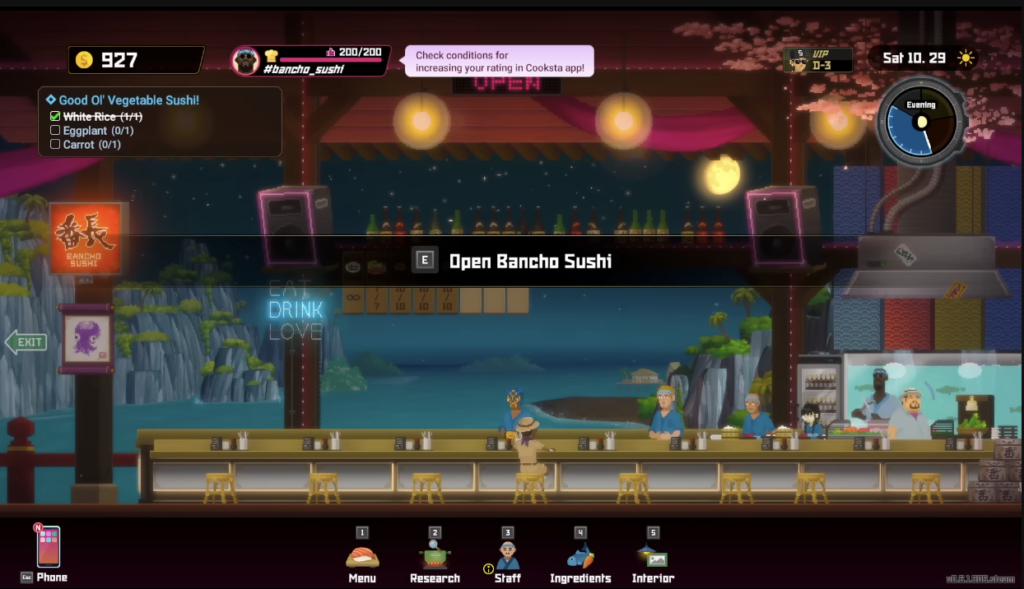 However, caution is advised. Be mindful not to sell your prized catches, as these will serve a more useful purpose at the sushi bar, creating more high-end and profitable dishes.
Selling Items: Unlocking and Using Cobra's Shop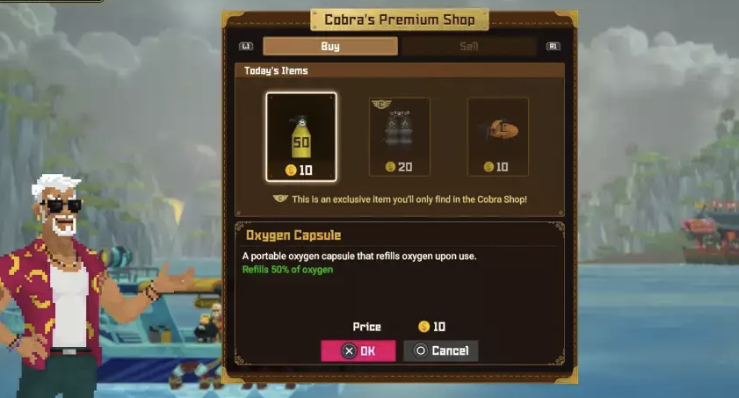 Selling items becomes possible a few hours into your gameplay. You'll unlock the ability to sell non-ingredient items upon completing a specific mission named 'Where the Current Flows'. Following this mission, Cobra's Shop opens on your boat the subsequent day.
To access Cobra's Shop, interact with Cobra and choose the 'Sell' tab. While it's enticing to offload your inventory for quick cash, it's important to remember that some common materials are crucial for activities like gun crafting. Before emptying your inventory, check the crafting requirements of your preferred weapons to avoid disposing of necessary components.
What Items Should You Sell?
Certain items in Dave the Diver are clearly intended to be sold. A prime example is the Large Gold Bar, which fetches a hefty price and has no other apparent purpose. However, not all items should be sold mindlessly. The Sushi Bar is your primary source of income, and the most lucrative dishes require dangerous ingredients. Thus, hunting aggressive fish for sushi ingredients typically generates more income than selling trinkets you find on the ocean floor.
Keep this in mind, and primarily use the selling feature to maintain a clean and manageable inventory. Be careful not to sell items you may need later, and remember that items sold at Cobra's Shop cannot be bought back.
Wrapping Up
Selling items in Dave the Diver is an essential component of the game, allowing players to generate income and keep their inventory organized. By understanding the mechanisms behind selling at both the Sushi Bar and Cobra's Shop, players can maximize their profits and enhance their gaming experience.
However, careful consideration is key to ensure valuable items aren't sold in haste, keeping the balance between immediate gain and long-term investment. Happy diving and selling!
Read More From Remeshed: