Understanding how to save your game is crucial in any gaming experience. In the game 'Dave the Diver', your progress is primarily auto-saved during gameplay.
This article will guide you through the nuances of saving your game in 'Dave the Diver' so that you can effectively navigate your underwater and overground adventures with Dave without losing any of your hard-earned progress.
Understanding the Auto-Save Feature
Dave The Diver has an automatic saving mechanism that backs up your progress during gameplay. This means that under normal conditions, your gameplay data is being automatically recorded. However, there are specific circumstances where the auto-save feature may not function as expected. These include:
During the tutorial phase.
When Dave is inside a Blue Hole.
While Dave is working at the Sushi Shop.
In the event of abnormal game closure.
During periods of network instability.
Therefore, it's important to be aware of these conditions to prevent any inadvertent loss of data. While the game's automatic saving function is useful, it is still recommended to manually save your progress, especially before quitting the game.
Saving Progress Manually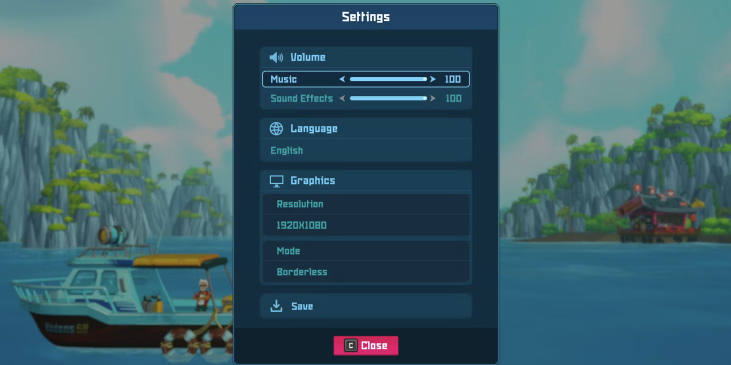 Manual saving becomes possible once you unlock the Smartphone feature in the game. This feature becomes available after completing the tutorial phase in the prologue and a bit into the first chapter.
Here are the steps to save your progress manually in Dave The Diver:
Click on the Smartphone option located at the bottom left corner of the screen. Note that this option is not available when Dave is diving in the sea or serving at the restaurant. You can only use the Smartphone when you're on the boat or before opening the restaurant for business.
After opening the Smartphone, navigate to the Settings option.
Scroll down to the bottom of the Settings and select the "Save and Return to Title" option.
Choose an empty slot or a previous one to overwrite the latest data and save your game.
Following these steps will ensure your game progress is safely stored, allowing you to exit the game without any worries of data loss.
Tips and Tricks for Saving
In addition to the manual save method, there are a few other pointers that can help ensure your progress is secure:
The game auto-saves whenever you enter or leave an area. Hence, the boat serves as an ideal location to exit the game, as your progress up to that point is saved.
It's also worth noting that auto-saving occurs when you make a purchase or upgrade something and then exit the Smartphone/tablet screen.
Understanding the game's saving mechanism is key to securing your progress in the intriguing world of Dave The Diver. Now that you know how to save your game, you can dive, explore, and serve sushi with peace of mind, knowing that your adventures won't be lost.
Read More from Remeshed: