If you have came to this article, you have likely ran into an error stating that you must install Punkbuster to play the game you are trying to play. Punkbuster is an anti-cheat program which helps to detect and ban cheaters on certain online games.
If you do not have this installed the game will not let you play online as it can't detect if you have cheats installed. In this article we are going to show you how to install punkbuster on Windows 10. Once it is installed, you will be able to play the game you are trying to play.
How To Install Punkbuster On Windows 10
Usually punkbuster is installed directly to your PC with the game you are trying to play. However there are situations where punkbuster may have failed to install. If that is the case follow the steps below to install punkbuster on your PC.
First we need to download the PunkBuster installer. To do this go to this link and then download the "Punkbuster Service Installer (pbsvc)".

Once it has downloaded click on the file in your downloads folder called "pbsvc.exe". This will open the installer.
Your computer will ask you to allow the installation. Allow it.
Punkbuster installer will open. Click on "Install/Re-Install Punkbuster Service" –> Next –> Accept the License agreement.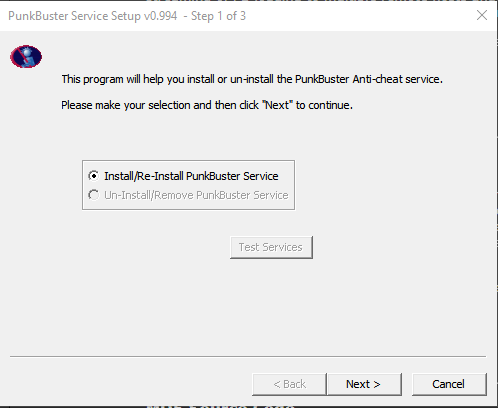 Punkbuster will start to install. Once completed you will see the screen below. Click on Next.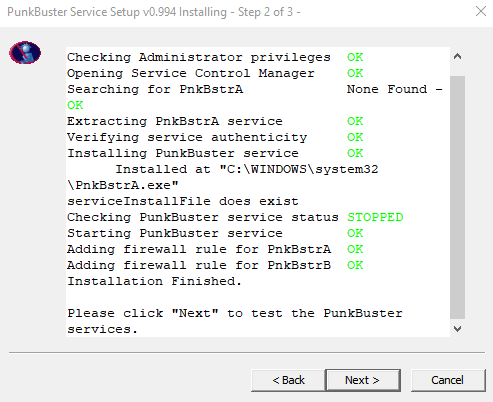 Punkbuster will test if it is successfully working. Once complete you will receive a message stating "tests completed successfully without error".
Punkbuster is now installed on your computer and you should be able to play the game that you were having problems playing. Of course if you have cheats installed, punkbuster will stop you from being able to play the game and you may even get a ban.
Can I Uninstall Punkbuster On My Computer
If you have found a program on your computer called punkbuster, you do not need to worry. Punkbuster is an anti-cheat software for online games. If you play certain games you are required to have punkbuster installed to play the games.
If you un-install punkbuster you will not be able to play these games anymore. Only un-install if you aren't playing the game that punkbuster came with.
Wrapping Up
You should now have successfully installed Punkbuster on your computer. You can jump into an online game and start playing with your friends. No more annoying punkbuster errors.
Read More From Remeshed: