Origin now has a ton of great games on their platform. If you have been a dedicated Steam user up until now there is probably a game that you want to play which is exclusive to Origin. Once you get Origin installed, you might be surprised at all of the great titles on there. They even have their EA Play subscription available which makes it much more affordable to play more games as well as play new releases early.
Let's jump in and take a look at how to install Origin on PC so you can start playing these games which are exclusive to Origin.
How To Install Origin On PC
Installing Origin on your PC is a simple process using their installer. Follow the instructions below to get started:
Go this link to download the Origin Client. Select Download for Windows. The installer will start downloading to your downloads folder.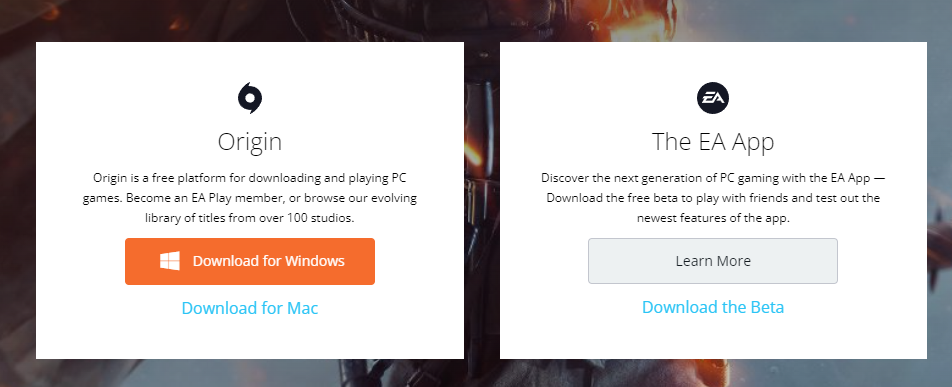 Double click on the file in your downloads to open the Origin Installer
The installer will open. Click on "Install Origin" to start installing Origin on your PC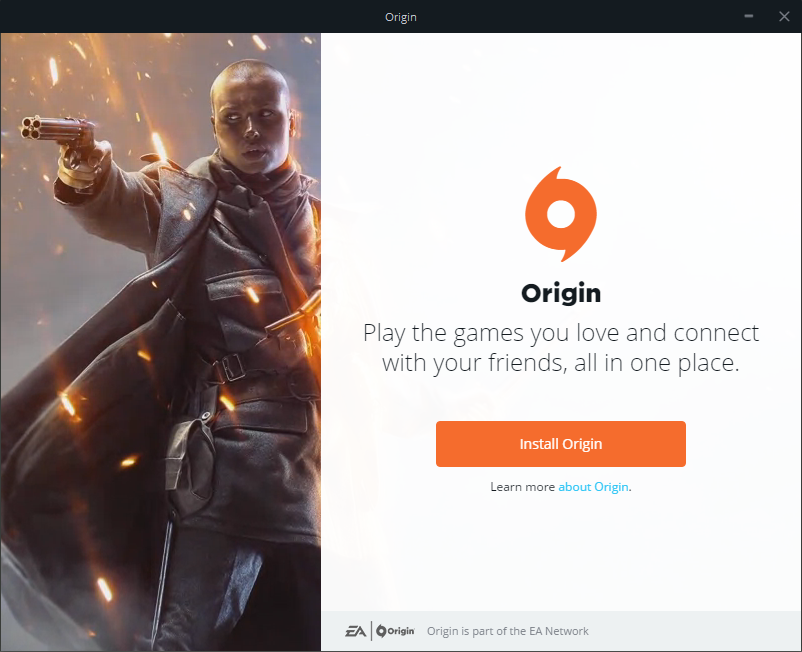 Select your preferences. The defaults are usually fine. If you do not want downloads happening in the background untick "Keep Origin and my games up to date". I would also recommend disabling "Run Origin When Windows Starts". Click on continue.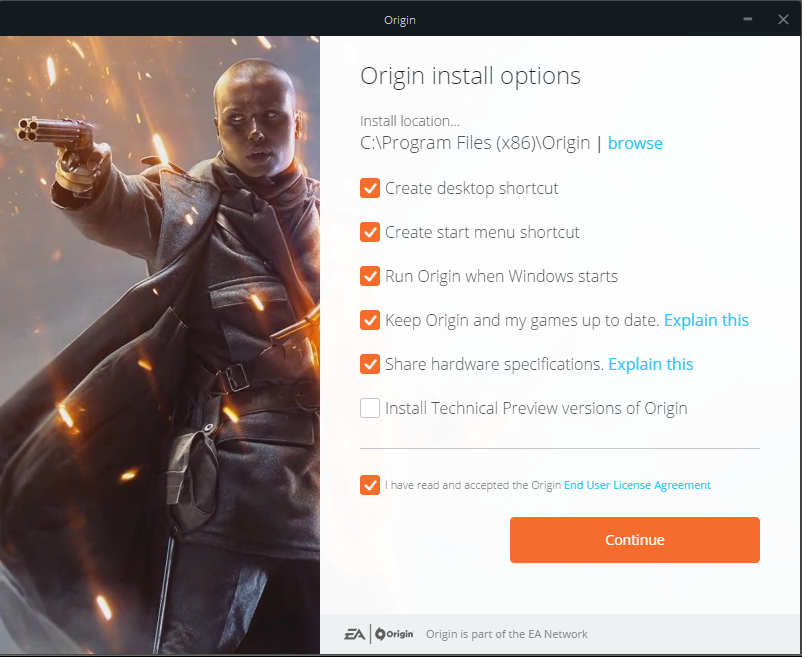 Your PC will ask for permission to install Origin. Accept these permissions.
You will now need to sign in to your Origin account or create a new account if you do not have one yet. You can create an account directly in the installer.
Once you have successfully created your account, log in to Origin.
You have now successfully installed Origin and can start downloading and playing games. I would highly recommend checking out the EA Play Subscription.
You can also add any other friends you have on the Origin platform if you want to play with friends.
How To Add Friends On Origin
Follow the steps below to add a friend on Origin:
Open the Origin app on your PC
Click on friends in the top bar –> Add A Friend
Type your friends name into the search box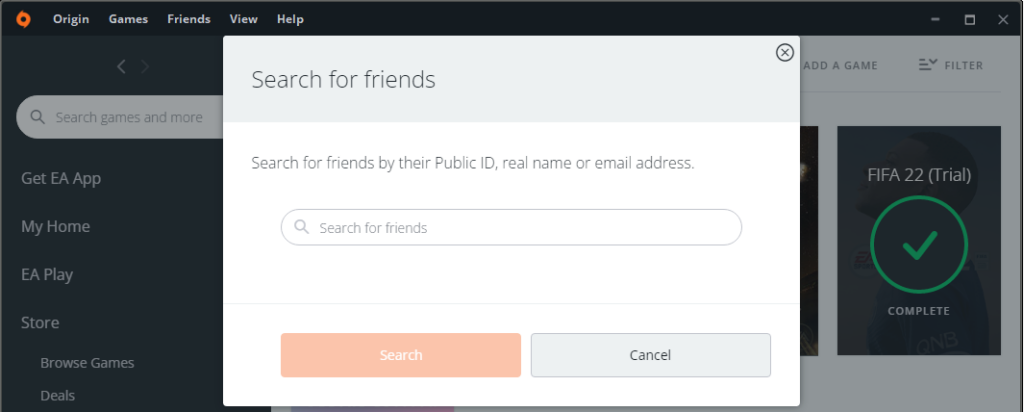 You will see a list of people matching that username. The best way to make sure it id your friend is identify them by their profile picture. Once you have found the correct account click on "View Profile".
Click on "Send friend Request".
Your friend will then be able to accept your request and you can play together on Origin games.
Do I Have To Re-Install My Games If I Re-Install Origin
No, re-installing Origin will not affect your games. You will still have your games installed after you re-install the Origin application. You will not be able to launch these games until you have re-installed the Origin client. Origin will re-download any update or games when you re-install the client.
Wrapping Up
You have now successfully installed Origin on your Windows 10 PC. Enjoy playing those Origin exclusive games with your friends!
Read More From Remeshed: