If you want to keep some of your gaming private on Steam you may want to hide your achievements. You may be playing some games you don't want your friends to know about or don't want to spoil certain achievements for them if they are looking at your profile.
In steam, there is no way to individually hide your achievements from other players however you can change your profile settings to private meaning your achievements won't be visible but neither will the rest of your profile.
If this works for you, check out the steps below to hide achievements on Steam.
How To Show Or Hide Achievements On Steam
Your steam profile showcases your gaming career. You can share your game reviews, clips from games, the achievements you have unlocked, and much more. However, you may want to keep some of this information private.
To hide your achievements you will need to set your Steam profile to private. There is some level of customization as to what you want to show to people. Let's take a look at the settings we can adjust.
Follow the steps below to set your Steam Achievements to private:
Open the Steam Application or log in on your browser
Click on your name in the top bar and navigate to Profile

When you are on your Profile page select Edit Profile on the right-hand side.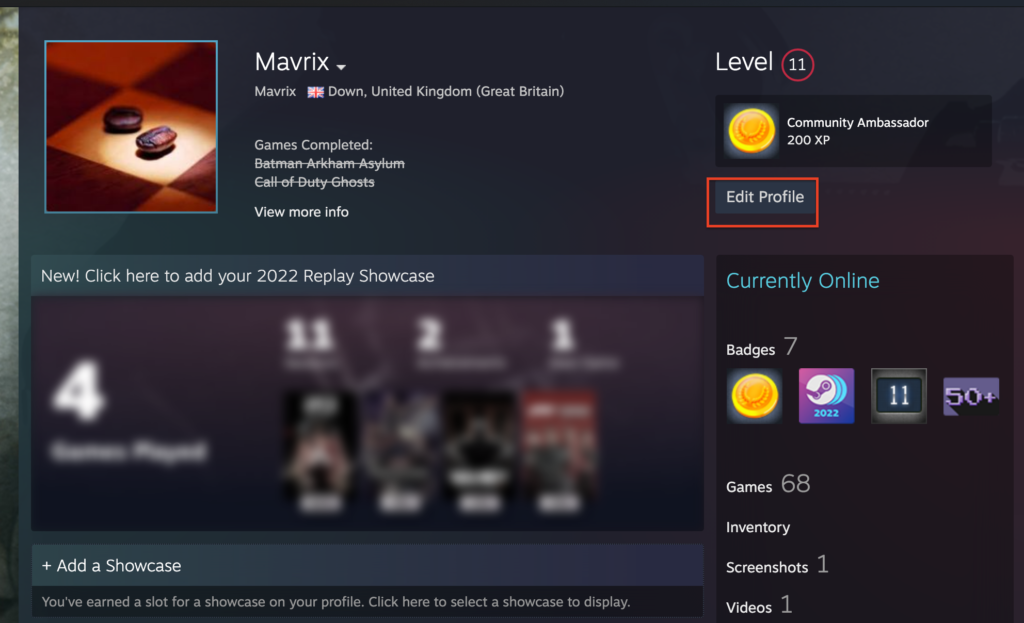 On the settings page, select Privacy settings on the left-hand side. Here you can select the privacy settings for your profile. First set 'My Profile' to private and then ensure that game details are set to private. Having game details set to private is the setting that will hide your achievements.
If you set any of the individual options to public it will automatically revert your profile settings back to public.
If you only want friends to see certain aspects of you profile you can select 'Friends' from the dropdown. This means that only people who are friends with you on Steam will be able to see your profile/part of your profile you set to friends.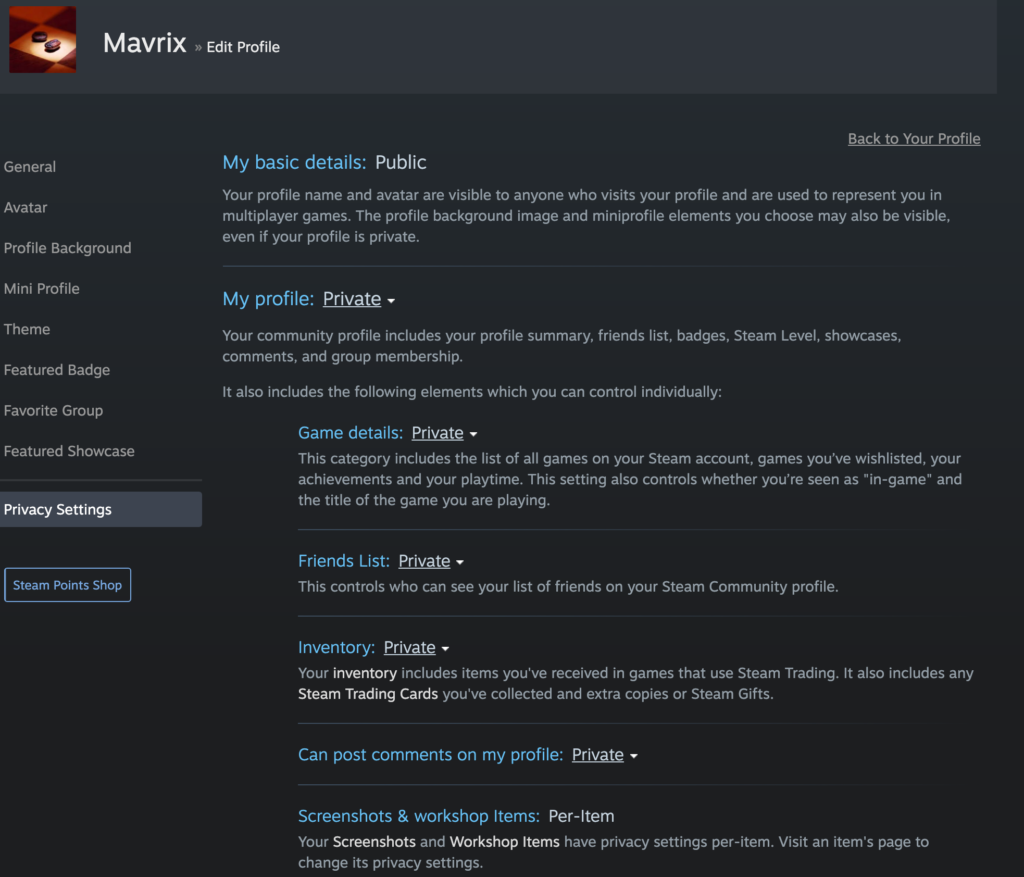 Now you have set your game details to private, only you will be able to see your achievements. If you ever decide to showcase your achievements again, simply switch your profile back to public or allow at least your friends to see it.
Wrapping Up
Now you know how to hide or showcase your achievements on Steam. You can keep your gaming accolades to yourself. Maybe you want to 100% a game before a friend and want to keep your progress private to hide your progression. You can then reveal your achievements when you have fully completed the game by setting your profile to public.
Read More From Remeshed: