One of the most exciting aspects of an RPG is character customization. Hogwarts Legacy has a huge range of customizable options for your character allowing them to wear anything from Armor, Robes, and even pajamas.
One of the most popular items people have been trying to unlock is the Relic House Uniform robe. Personally, this is one of my favorite items in the game.
In this article, we are going to give you a full guide on how to unlock these amazing-looking robes in Hogwarts Legacy.
Relic House Uniform In Hogwarts Legacy
You can see exactly what the Relic House Uniform looks like in the image below. It will be slightly different depending on the house you are a part of.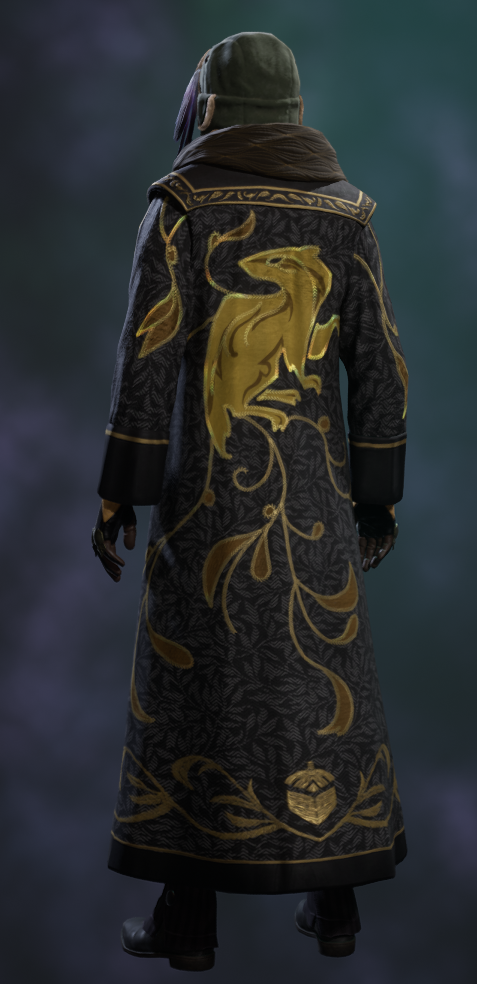 The robe is black with a grey floral pattern and layered with a golden image of the animal symbol for your house. When you cast a spell the golden part of the robe will glow which looks insane.
How To Unlock The Relic House Uniform Robe In Hogwarts Legacy
The Relic House Robes are locked in the House chest found at the entrance of each common room. To unlock these chests you will have to find all of the Daedalian Keys. To start the quest for the Daedalian keys you will have to complete the main quest "Welcome To Hogsmead".
Once you have completed this quest you will find a new quest titled "The Daedalian Keys". In this quest, you will have to find all 16 keys and chase them back to their cabinets to unlock a special house chest reward.
You can watch the video below for a detailed guide on where to find all 16 keys:
When you have collected all 16 keys and claimed the 16 House tokens you can use this to open your house chest at the entrance of your common room.
In this house chest, you will find the Relic House Uniform Robes.
Can I Wear Other House Robes?
You will only be able to wear the robe of the house you are sorted in. Unfortunately, players are unable to wear the robes of other houses, so you are stuck with the house you are assigned to.
Wrapping Up
You should now have successfully unlocked the Relic House Uniform Robe for the house you are assigned to. Have fun running through Hogwarts with your newfound robes.
Read More From Remeshed: