When you first start playing Hogwarts Legacy you will get approximately 20 beast inventory slots. You may be wondering how you can access more slots so you can farm more beasts and ultimately make more money in Hogwart's legacy.
In this article, I am going to show you how to get 50+ Beast Inventory slots so you can farm beasts more efficiently. Let's jump in.
How To Get More Beast Inventory Slots In Hogwarts Legacy
There are 3 quests we will have to complete to unlock more slots. The first quest will unlock 15 extra slots with the other 2 unlocking 10 slots each.
Quest 1 – The Elf, The Nab Sack & The Loom (10 Extra Inventory Slots)
This is the 24th quest in the main storyline and is likely the first quest you will come along allowing you to get extra beast inventory slots. In this quest, you will learn how to use the nab-sack with Deek to rescue various beasts, care for them, and use their materials at the Enchanted Loom.
When you complete it, you will get access to 10 new inventory slots.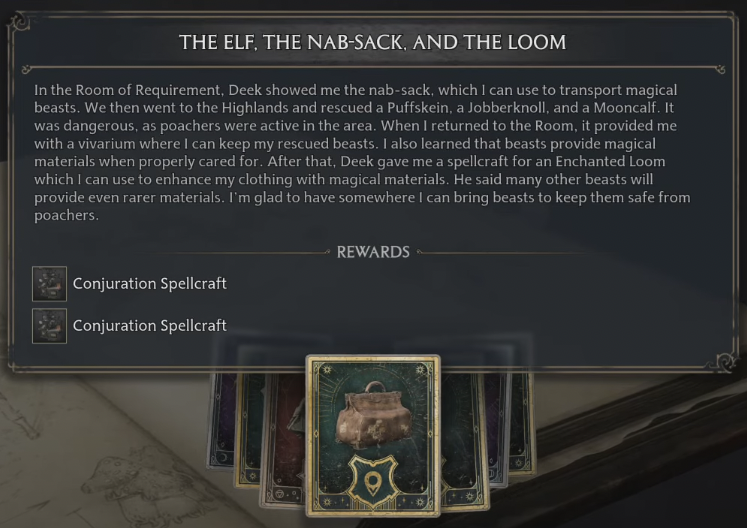 Quest 2 – The High Keep (15 Extra Inventory Slots)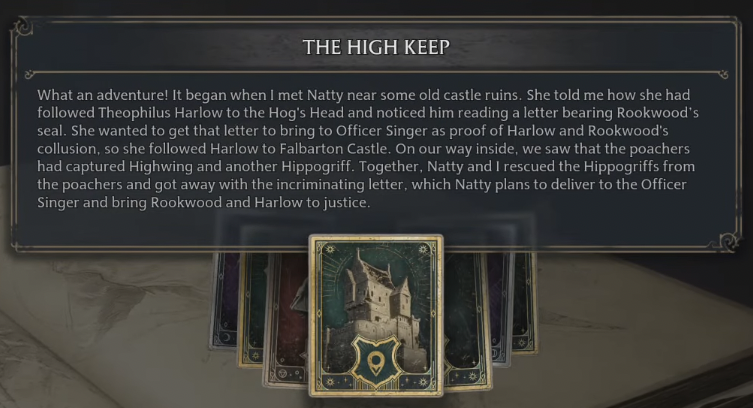 This is the 27th quest in the main storyline. During the quest, you infiltrate Falbarton castle in search of a letter that could expose Rookwood and Harlow's evil schemes. Once you complete the quest you will receive a hippogriff as well as 15 new beast inventory slots.
Quest 3 – Phoenix Rising (10 Extra Inventory Slots)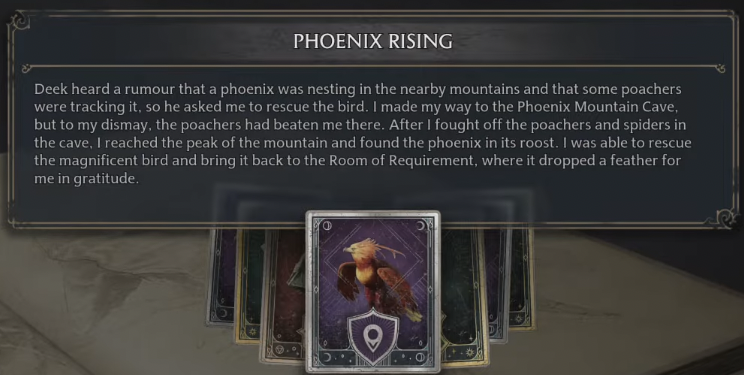 Phoenix Rising is a side quest at Hogwarts Castle. When you complete this quest you will receive an extra 10 inventory slots.
Wrapping Up
You should now have an extra 30 beast inventory slots giving you a total of 50. This makes it much more efficient to farm beasts and make more money in Hogwarts Legacy.
Read More From Remeshed: