Hogwarts Legacy is finally here and the game has been received extremely well. However, if you're just jumping into the game for the first time on Steam, you may have found your controller is not working.
Whether you are trying to use an Xbox controller or a Playstation controller this guide will help you get it working. If you want to use a controller to play Hogwarts Legacy on Steam, follow the steps below.
How To Use A Controller To Play Hogwarts Legacy On Steam
If your control is not being detected in Hogwarts Legacy, it is likely you have not configured your controller in Steam. Follow the steps below to get your controller working:
In Steam click on the Steam button in the top-left corner –> Settings
From the settings menu select "Controller"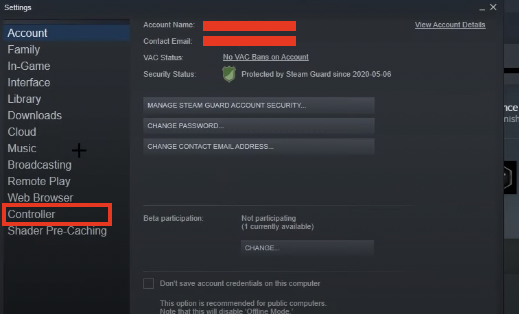 Click on General Controller Settings. This will open Steam In Big Picture Mode
Once you are in the controller settings menu you need to ensure you select the box for the specific controller you are using. For example, if you are using a PlayStation controller, ensure that you have "Playstation Configuration Support" selected.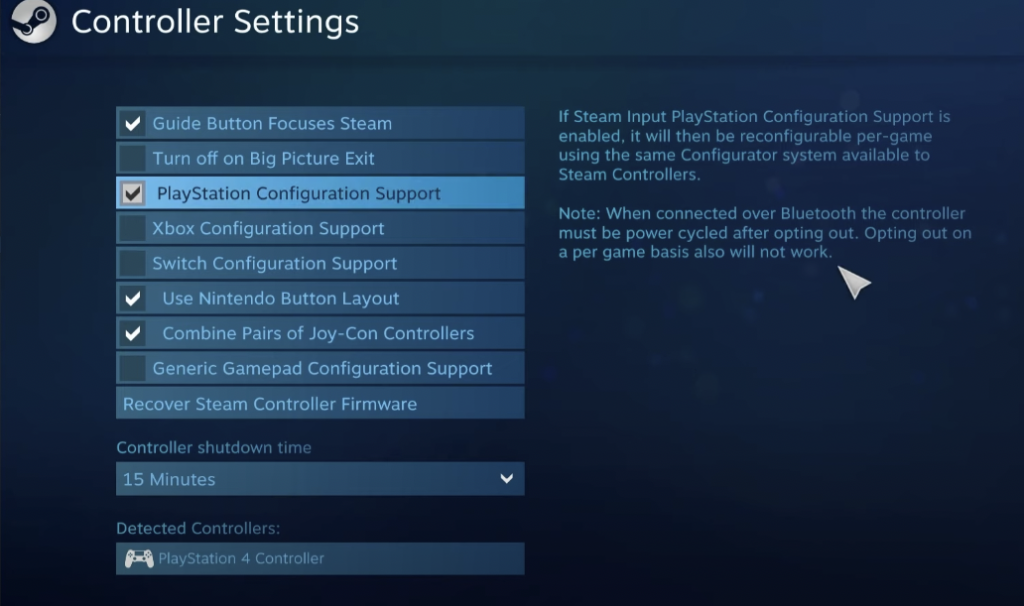 Now when you open Hogwarts Legacy, your controller will be detected and you will be able to play using the input of your choice.
Other Possible Fixes
If you have tried the fixes above and your controller is still not working you may have another problem on your hands. You can try the following fixes to get your controller working.
Reboot Your PC
The first thing you should try if your controller still isn't being picked up is restarting your PC. This can clear any issues that you may have been having with cached data and glitches.
Unplug Your Controller And Plug It Back In
Close out of both Steam and Hogwarts Legacy. Unplug your controller for a minimum of 10 seconds and plug it back in again. If your PC didn't pick up the controller and install any needed drivers initially it should now do it.
Once you have plugged in the controller and see lights come on, boot up Hogwarts Legacy and your controller should be working.
Can You Re-Map Buttons In Hogwarts Legacy?
Unfortunately, Hogwarts Legacy does not have a huge amount of customization when it comes to controls in their in-game menu. You are unable to re-map buttons to your desired location on the controller and will have to use the default controls already in the game.
You can however change your controller settings on a system level. You can do this from the Steam menu. Steam allows you to customize button mapping on a per game basis so these controls will be specific to Hogwarts Legacy and will not change any other controls you have set up in other games.
To change your controls for Hogwarts Legacy on PC follow the steps below:
Open the Steam App on your computer
Navigate to Big Picture mode
Go to Hogwarts Legacy in your game library
Select the controller icon
From here you can edit your controller layout
Is It Better To Use A Controller Or Keyboard To Play Hogwarts Legacy?
It's really up to your own personal preference whether or not you play with keyboard and mouse or controller. Here at Remeshed, we enjoy playing with a controller. As the game is released on consoles it is primarily optimized to be played on a controller.
The combat system requires you to combine spells. This means using multiple button combinations which is generally much easier on controller.
Wrapping Up
You should now be able to play Hogwarts Legacy on PC with a controller. Ultimately it comes down to personal preference on whether or not you should play with keyboard and mouse or controller.
Read More From Remeshed: