The Legend of Zelda: Tears of the Kingdom is a vast and complex game, and one element that adds to its depth and complexity is the management of resources. Arrows, in particular, play a critical role in your progress. Unlike its predecessor, Breath of the Wild, Tears of the Kingdom limits the availability of arrows.
With the advent of the new Fuse ability, the significance of these projectiles has increased, making their acquisition a high priority for any adventurer. This guide will walk you through the process of purchasing unlimited arrows to ensure you're never caught short in a critical situation.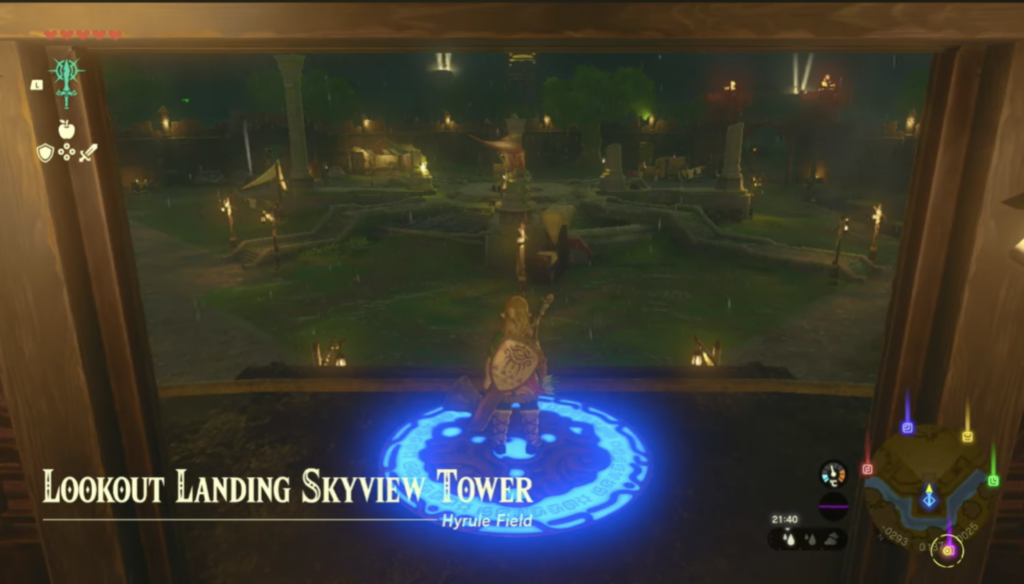 Understanding the Importance of Arrows in Tears of the Kingdom
In Tears of the Kingdom, arrows are not as abundant as they were in the previous iteration. Their scarcity might pose a challenge, but their importance in the gameplay is indisputable, especially with your new Fuse ability that enhances your normal arrow to more powerful variants like flame, frost, and explosive arrows. The process to get unlimited arrows isn't straightforward, but with the right approach, you can amass a healthy supply of arrows.
It is worth noting that this method is not an exploit or abuse of a bug in the game. Instead, it is an entirely legitimate way to get an unlimited amount of arrows in the game.
Acquiring Unlimited Arrows
Obtaining an unlimited supply of arrows involves some smart farming of resources and understanding the game's mechanics. Here's how you can do it:
Exploration 
The first step to getting unlimited arrows involves exploring the various shrines, ruins, and settlements scattered. As you explore, you will come across many chests, wooden boxes, and wooden barrels that can drop you a lot of arrows at once. That said, do keep a large two-hand weapon, such as a heavy stone axe, with you at all times, as you will need it to crack open wooden boxes to loot them.
Buying Arrows Regularly
Once you've got a healthy stock of resources, it's time to hit the shops. Make it a habit to regularly purchase arrows whenever you encounter a merchant or a shop. If you are in a dire need of arrows, you can head on over to Beedle's shop for the shops in Lookout Landing and Kakariko Village to buy an unlimited among of arrows at discounted rates.
Once you drain the stock at these shops, go sleep at any location other than Lookout Landing or Kakariko Villages to restock the arrows in the shop. The Emergency Shelter underneath Lookout Landing is a good place you can head on over to.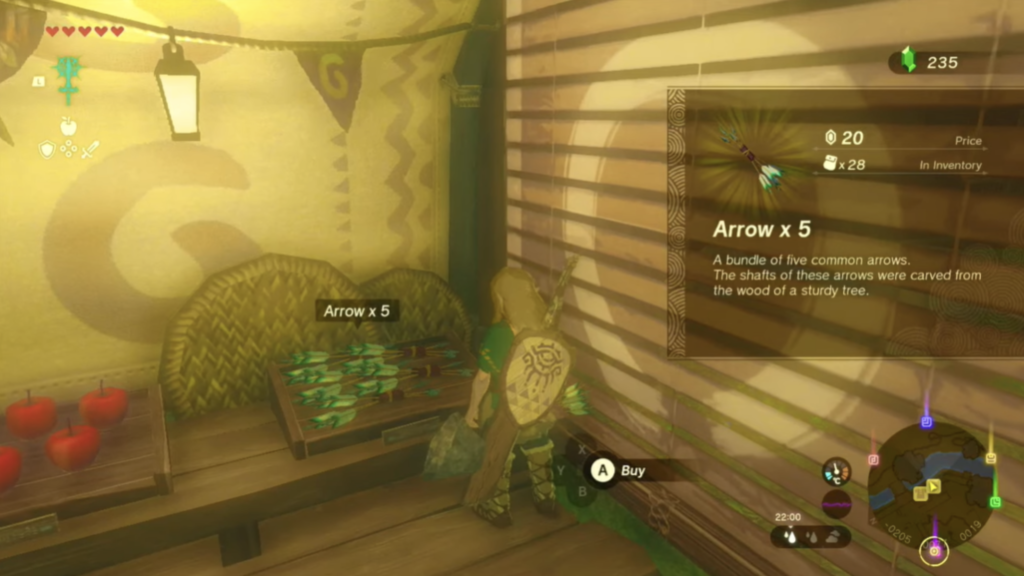 Farming Ranged Enemies
You can also gain a large number of arrows from killing ranged enemies. The arrow drop rates are high especially when the enemies use a bow. Finding these bow-wielding enemies and farming them will definitely help you amass a healthy amount of arrows.
Conclusion
Arrows in Zelda: Tears of the Kingdom might be a limited commodity, but with the right strategy, you can keep your quiver full. Never underestimate the power of preparation and the advantage of having unlimited arrows at your disposal as maintaining a steady stream of new arrows into your inventory will ensure that you're never caught off guard.
Here's to successful questing and happy gaming!
Read More From Remeshed: