As the gaming community eagerly awaits the release of Mortal Kombat 1 (MK1), a reboot of the iconic fighting game franchise, many questions are swirling about the anticipated features.
Among these, crossplay, a feature that allows players from different platforms to compete against each other, is one of the most intriguing and hotly discussed topics. In this article, we'll shed light on everything we currently know about the crossplay and cross-progression features in Mortal Kombat 1.
What is Crossplay and Why Does it Matter?
Before we dive into the details of MK1 crossplay, let's take a moment to understand what crossplay actually is. In the simplest terms, crossplay allows players using different gaming platforms, such as PlayStation, Xbox, or PC, to play the same game together. This opens up a wider pool of potential opponents, making matches more accessible and varied.
Crossplay is becoming increasingly popular among gamers and developers alike because it breaks down platform barriers and allows friends to play together, regardless of the device they own. It's a neat feature that, if included, could greatly enhance the Mortal Kombat 1 experience.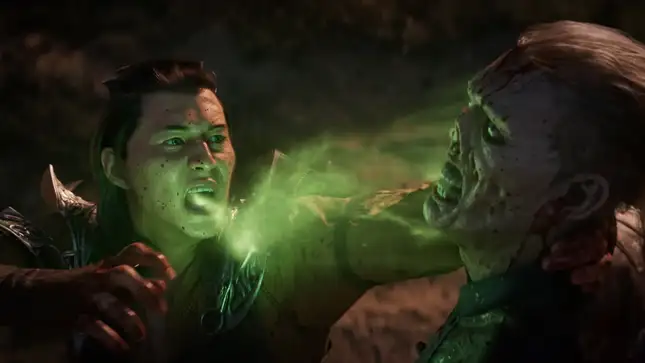 Mortal Kombat 1 Crossplay: What We Know So Far
Despite the excitement and speculation, it's important to note that, as of now, crossplay for Mortal Kombat 1 hasn't been confirmed. However, considering the trajectory of the gaming industry and the franchise's previous iterations, there's a significant likelihood that it could be included post-launch.
Mortal Kombat 11, the predecessor to MK1, allowed crossplay between PlayStation and Xbox players, indicating a high probability that MK1 will follow suit. On the flip side, PC and Nintendo Switch players were left out of the crossplay realm in MK11, so whether MK1 will extend the feature to these platforms remains to be seen.
Also worth noting is the possibility of cross-gen play, a feature that allows players on older generation consoles to compete against those on new-gen platforms. However, it has been suggested that this won't be available in Mortal Kombat 1 at launch due to the absence of a last-gen version of the game.
Mortal Kombat 1 Cross-progression: An Upcoming Feature?
Another feature that's generating buzz among the Mortal Kombat community is cross-progression. Cross-progression allows players to share their progress, unlocks, and purchases across different platforms, making for a more seamless gaming experience.
While there's currently no official word on Mortal Kombat 1 cross-progression, it has been suggested that NetherRealm Studios, the developers behind the Mortal Kombat series, plan to add this feature post-launch. However, it's unclear if the feature will extend beyond consoles within the same ecosystem, as was the case with Mortal Kombat 11.
Wrapping Up
The anticipation surrounding the potential crossplay and cross-progression features in Mortal Kombat 1 is palpable. The addition of these features could drastically alter the gaming landscape and how players interact with the game. While official confirmation is pending, the trajectory of the Mortal Kombat series and the gaming industry at large suggests that these features could very well be included in Mortal Kombat 1 post-launch.
Keep in mind that the information provided in this article is based on speculation and available sources as of July 2023. We'll be sure to update you as soon as more Mortal Kombat 1 crossplay and cross-platform details are announced. For more news and guides on Mortal Kombat 1 and other popular games, stay tuned to Remeshed.