As the popularity of role-playing within the Grand Theft Auto Online universe continues to grow, an increasing number of dedicated servers have sprung up to meet the demand. From realistic scenarios to extraordinary crossovers, there's a server for every type of player. In this article, we've rounded up the top five GTA RP servers you absolutely need to try in 2023. So, if you're a newcomer or a veteran, here's where to start your next adventure.
1. Eclipse RP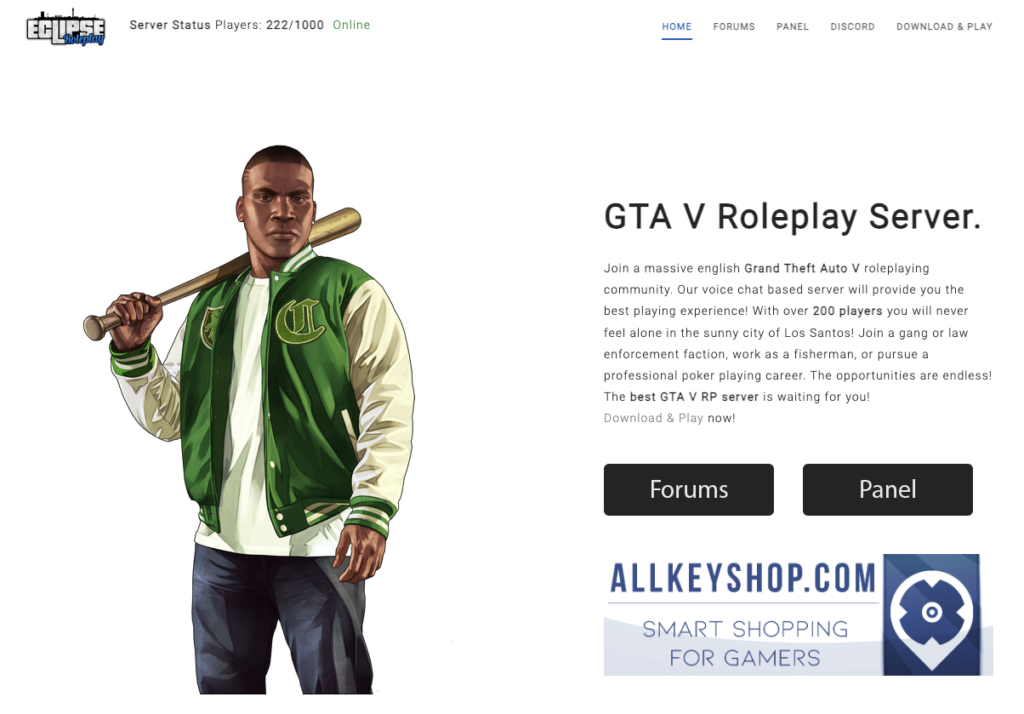 The Game-Changer
First on our list is Eclipse RP, which stands out as a major player in the Grand Theft Auto Online role-playing scene. With its high player capacity and gripping citywide takeover scenarios, Eclipse RP provides an unmatched immersive experience. Capable of hosting up to 200 players simultaneously, the server manages to maintain a lively and engaging environment that promises to captivate you from the get-go.
2. NoPixel RP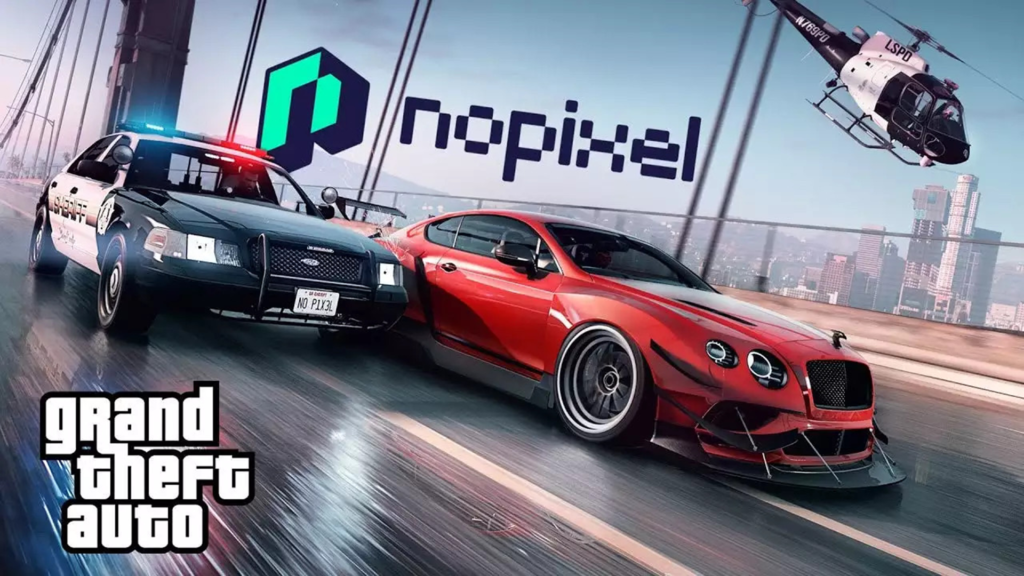 The Streamer's Paradise
NoPixel RP is a household name in the GTA Online RP universe, notably endorsed by popular Twitch streamers worldwide. But it isn't just the fame that makes NoPixel appealing – it's the adherence to strict rules that foster a disciplined role-playing environment. So, if you're up for a challenge and want a taste of the limelight, NoPixel RP might just be the server you're seeking.
3. GTA World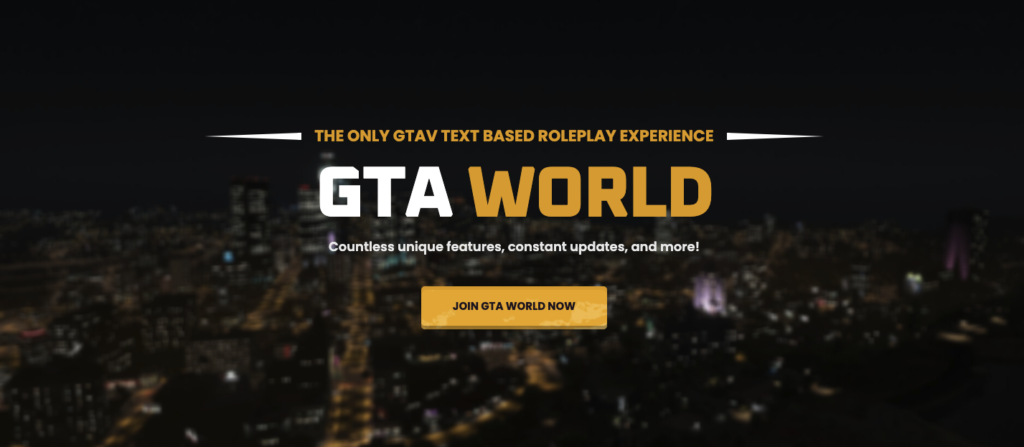 The Lone Wolf's Retreat
GTA World takes a unique approach to role-playing, focusing on delivering a single-player experience within the multiplayer domain. This server allows for extensive personalization while still preserving the heart of role-playing. It accommodates up to 500 players, offering a wide array of opportunities without forcing you to interact with strangers. If you're seeking a solo role-play experience with a touch of realism, GTA World is the server to choose.
They also focus on text based role play rather than communicating with your voice. If that is something you're more comfortable with, this might be the server for you.
4. New Day RP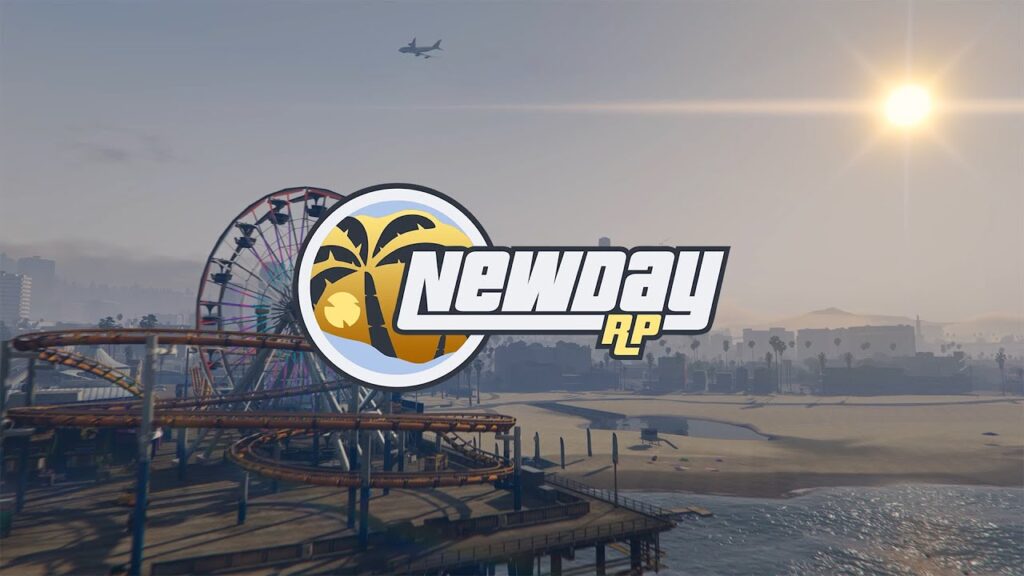 The Bold Crossover
New Day RP is the maverick of the bunch, blending Red Dead Redemption 2 gameplay elements within the GTA V universe. This daring combination of two vastly different environments creates a unique role-playing experience, giving players the best of both worlds. If you're someone who enjoys variety and is eager to try something new, New Day RP may be the perfect fit for you.
5. Twitch RP
The All-Rounder
Finally, there's Twitch RP, a server that caters to a wide spectrum of role-playing styles. With a community of over 21,000 active members, diverse tasks, and intriguing activities, Twitch RP serves as a haven for those who love to live life on the edge.
Whether you're a thrill-seeker or just a casual player, Twitch RP offers an engaging experience that keeps players coming back for more.
How To Join A Twitch Role Play Server
Venturing into the vast world of GTA Online role-playing servers can initially seem a bit daunting. But with the right guidance, you'll be role-playing in no time! Here's a step-by-step guide on how to join a GTA role-playing server.
Step 1: Select Your Preferred Mod
There are several multiplayer modifications available for GTA 5, the most popular ones being FiveM and RageMP. These modifications allow you to connect to the dedicated servers. Download the one that aligns with the server you want to join.
Step 2: Install the Mod
After downloading the modification, install it on your device. Remember to follow the instructions provided in the installation wizard to avoid any complications.
Step 3: Choose Your Server
Now, it's time to choose the server you want to join. Refer to the list above and make your selection based on your preferences. Each server has unique features and experiences, so consider what you're looking for in your role-playing journey before making a decision.
Step 4: Apply or Register
Most servers require you to either apply or register to ensure they maintain a certain standard of role-playing. This process often involves filling out a form or taking a simple role-playing test. Make sure you read all the rules of the server and understand the expectations before applying.
Step 5: Await Approval
After submitting your application, be patient. Some servers receive many applications, and it can take time to review them all. Once you're accepted, you'll typically receive a confirmation email or notification.
Step 6: Start Your Adventure
Once you're approved, you're ready to launch the modification and join the server. Now you can start your unique role-playing adventure in the sprawling world of Grand Theft Auto Online.
Wrapping Up
The thriving RP scene in Grand Theft Auto Online has something for everyone. From immersive citywide takeovers to unique gameplay crossovers, these servers push the boundaries of what's possible within the world of role-playing. Don't just take our word for it, experience the excitement and dive into these extraordinary worlds today!