If you have just jumped into PC gaming you're probably wondering how you can add mods to your game. If you have came from a console background, you are probably excited to try all of the customization features that modding gives you. You can finally access all of the benefits of modding, your PC master race friends have been raving about.
In this article we are going to show you how to add mods to Steam games. Many games on Steam have huge modding communities of people developing interesting mods. A lot of these mods are completely free, helping you to get more out of your game without spending huge amounts of money.
Let's jump in and show you how to get your first mod installed on Steam.
How To Add Mods To Steam Games
Steam makes it easy to add mods to any games. In the example below I am installing mods for Call Of Duty: Black ops 3. This game has a large community of modders who create custom Zombies maps. Follow the steps below to find mods for your games.
Open the Steam Application on your computer
Navigate to your steam library and right click on the game you want to mod. Click on properties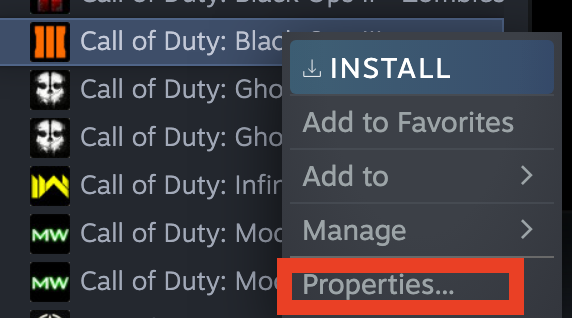 In the properties section click on workshop –> visit workshop. The workshop is where you will find all the available mods for a game.

On the workshop page for the game you are looking to Mod, you will see the most popular mods this week. Below you can see some new maps that are popular in BO3. You can browse through these and see which mods you would like to install.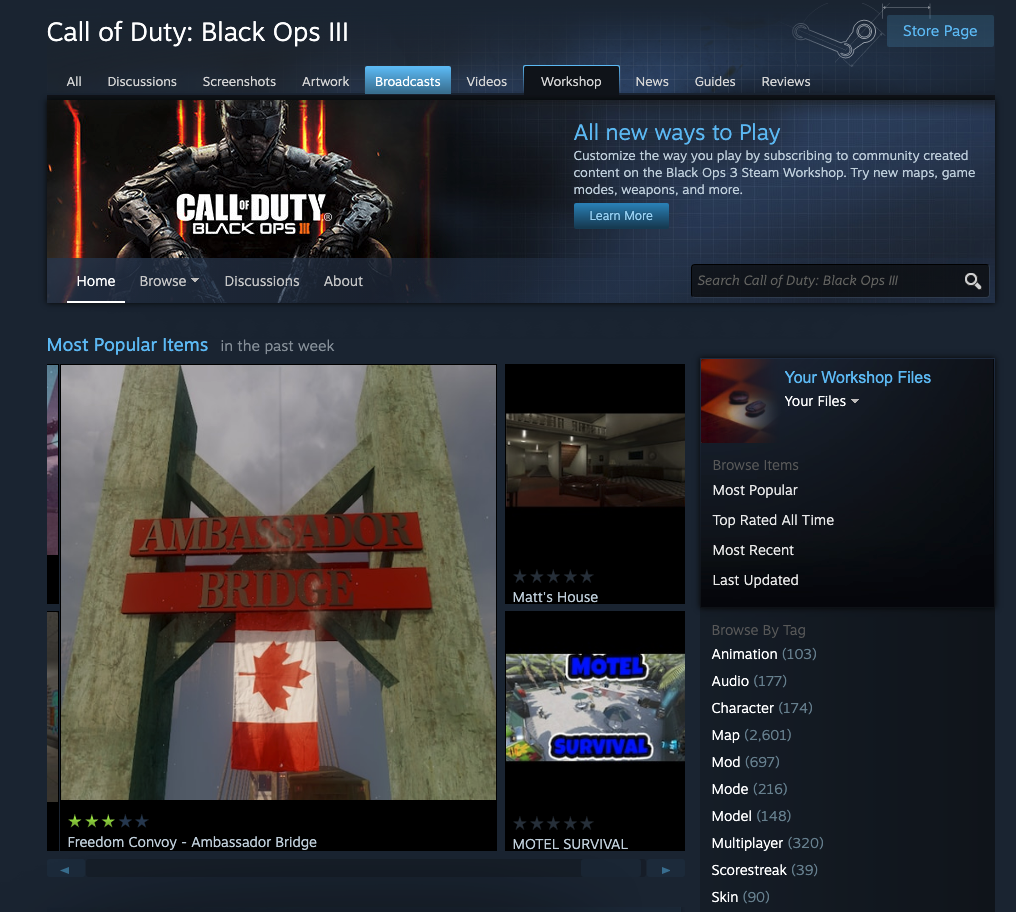 To install a mod into your game click on it and click on the Subscribe button. The subscribe button is used to install mods.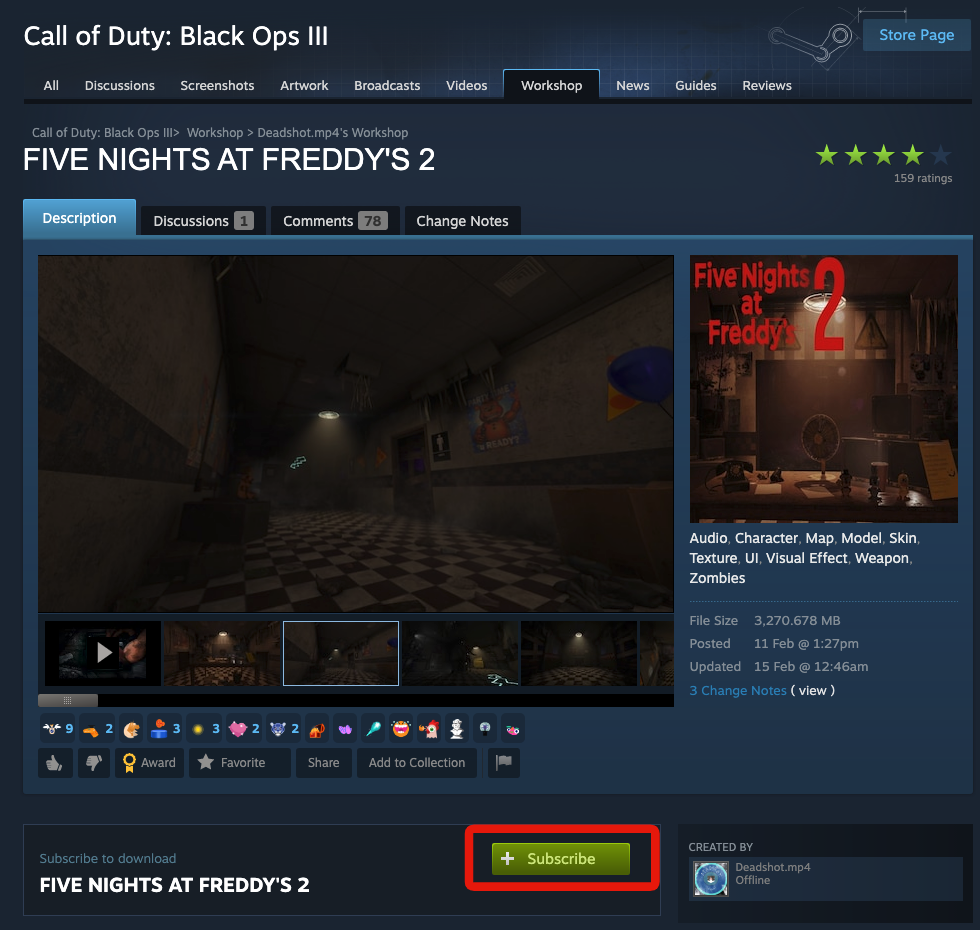 Once you click "Subscribe" the mod will start downloading for your game. When you go to the Downloads section in steam you will see it downloading as workshop content.
You will now be able to view these mods in the mod section of your game. Most games have a specific section for mods allowing you to turn them on and off.
What Is The Steam Workshop?
The steam workshop is a place where creators can create mod content for games. This can be anything from maps, skins, new missions and much more. If you really love a game but you have completed it and want extra content, the steam workshop is the place to go. You will find something in the workshop to make your next walkthrough just a little more exciting.
To find the most popular mods for a game navigate to the Steam workshop for the game and go to the most subscribed section. This is a good place to start finding the most popular mods for your game.
Can Anyone Create Mods For Games?
Yes, if a game has modding capabilities anyone can create and upload mods to the workshop. You will usually need some form of development experience to create mods for games. If you want to explore the world of creating steam mods we would recommend searching youtube for the game and "how to create steam mods for [your game]".
Why Can't I See The Workshop For Some Games?
Some games do not support mods and therefore will not have a Steam workshop section. For Steam mods the developers of the game have to add the functionality for mods to be added to their games.
Wrapping Up
Now you know everything you need to know about modding games on steam. Have fun with this whole new gaming experience. Some mods can completely change a game. Sometimes for the better, sometime for the worse. Let us know your favorite mods you try out down below in the comments.