The Legend of Zelda: Tears of the Kingdom is a popular game filled with secrets and treasures to uncover. Among these are various types of materials used for different purposes within the game. One of these materials, and perhaps one of the most sought after, is Amber.
Understanding Amber in The Legend of Zelda: Tears of the Kingdom
Amber is an essential resource that can enhance gameplay in a multitude of ways. Not only does it serve a variety of functions, such as enhancing your attack power and aiding in recovery, but it also has a substantial in-game buy and sell value. Therefore, understanding how and where to acquire this precious material can significantly boost your progression in the game.
How to Obtain Amber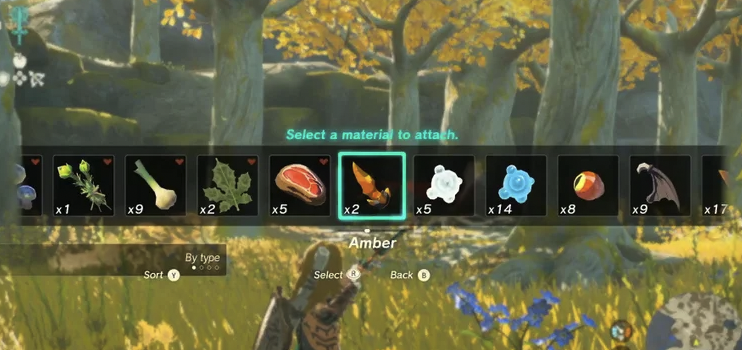 The good news is that obtaining Amber in Tears of the Kingdom is relatively straightforward. Amber can be located within any cave that houses Rare Ore Deposits.
These Deposits, once mined, yield a variety of materials such as Rubies, Diamonds, Sapphire and Amber. These deposits are easy to recognize as they have a golden shine around them.
Best Locations for Amber Farming
When it comes to farming Amber, there isn't necessarily a best location. Amber can be found in any cave containing Rare Ore deposits.
The best way to guarantee you get Amber from a deposit is by saving your game before mining it. Save as you find the deposit. If you mine the ore and do not get amber from it, you can simply reload and try again.
Ensure to use your Sensor+ to scan for Amber. It will alert you when there is amber nearby making it much easier to find.
You can also find Amber by looting chests or fighting battle Taluses. Chests are random but you can go to Battle Talus locations and farm Amber from them. Here's a list of locations Battle Talus spawn put together by Gosunoob.
Battle Talus Location Zelda TOTK
Romani Plains, Hyrule Field, coordinates 0215, 0536, 0029
Crenel Road, Hyrule Field, coordinates 0612, 0531, 0026 (just northeast of Orsedd Bridge)
Windvane Meadow, Hyrule Field, coordinates -0098, -0805, 0035 (just west of Whistling Hill)
Sahasra Slope, West Necluda, coordinates 1288, -1203, 0119
Hyrule Field, between Batrea Lake and Nabi Lake, coordinates 0777, -1220, 0024
Hills of Baumer, East Necluda, coordinates 0592, -1925, 0065
The fork of Regencia River, Hyrule Field, coordinates -1362, -0802, 0009
Washa's Bluff, Hyrule Ridge, coordinates -2517, -0079, 0127
North Hyrule Plain, Hyrule Ridge, coordinates -1443, 1016, 0137
West of Hyrule Castle Moat, Hyrule Field, coordinates -0786, 0801, 0047
South Akkala Plains, Akkala Highlands, coordinates 2981, 1484, 0284
Gama Cove, East Necluda, 3261, -3411, 0027
Amber Uses and Applications
Beyond its value as a commodity in the in-game economy, Amber has practical applications that can enhance your gameplay experience. The potential effects of Amber include fusing to increase attack power and aiding in recovery, making it a versatile resource that can help in a variety of situations.
In conclusion, mastering the art of Amber farming in The Legend of Zelda: Tears of the Kingdom can prove to be incredibly beneficial. Remember, persistence is key: return to those high-yield locations regularly, and you'll find your Amber stash growing in no time.
Read More From Remeshed: