Ice type Pokemon are a powerful yet elusive bunch, with only a small number of representatives in the franchise. These frosty creatures are known for their cold and chilling moves, capable of freezing their opponents and controlling the battlefield with ease.
However, like all other types, Ice type Pokemon have their own set of strengths and weaknesses that trainers can exploit. In this guide, we will delve into the intricacies of Ice type Pokemon weaknesses, resistances, and the best counters to face them in battle.
What are Ice-type Pokemon?
Ice-type Pokemon come in various shapes and sizes, but they generally share a common theme of ice, cold, or winter. They can be identified by their predominantly white and light blue color schemes and often resemble creatures found in cold environments.
Despite being the least resistant type in the Pokemon universe, Ice-types are immune to freezing, hail damage, and the one-hit KO move Sheer Cold. With only 58 Ice-type Pokemon, including dual types, they are the rarest type in the franchise.
Ice-type Pokemon Weaknesses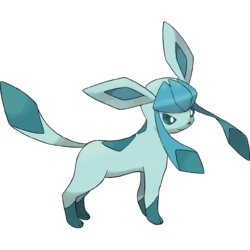 Ice-type Pokemon have four primary weaknesses:
Fire: The most intuitive weakness, as fire quickly melts ice upon contact. In the Pokemon world, this means Fire-type moves are super effective against Ice-types.
Fighting: In martial arts, breaking blocks of ice is a common practice for training. A strong blow in the form of a punch or kick can easily shatter fragile ice, which translates to Fighting-type moves being super effective against Ice-type Pokemon.
Rock: Similar to Fighting-types, the brute force of a Rock-type move can easily break through the fragile ice, making Rock-type moves super effective against Ice-types.
Steel: Like Rock and Fighting types, Steel-type moves rely on brute force to shatter the delicate structure of ice, making Steel-type moves super effective against Ice-types.
When facing Ice-type Pokemon, consider the following strategies to take them down effectively: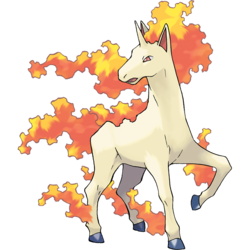 Pure Fire-type Pokemon: Pokemon like Rapidash, Magmar, and Cinderace are reliable choices, as they can soak up Ice-type moves and deliver devastating Fire-type attacks.
Dual-type Pokemon: Pokemon that combine two of Ice-type's weaknesses are particularly effective. Examples include Heatran (Fire/Steel), Emboar (Fire/Fighting), and Magcargo (Fire/Rock).
Consider Secondary Types: Always take into account the opposing Pokemon's primary and secondary types, as they may have resistances that can alter the effectiveness of your chosen counter.
Ice-type Pokemon Strengths & Resistances
Ice-type Pokemon have their own set of resistances and strengths:
Resistant to Ice-type moves: Ice-types are resistant to their own type, which means that using an Ice-type move against an Ice-type Pokemon will deal less damage.
Super-effective against other types: Ice-type moves are particularly effective against Dragon, Flying, Grass, and Ground-type Pokemon, so be cautious when bringing these types to battle against an Ice-type opponent.
Wrapping Up
Understanding Ice type Pokemon weaknesses, resistances, and the best counters to use against them can make all the difference when facing these formidable frosty foes. By carefully considering their strengths and exploiting their weaknesses, you can emerge victorious in any icy encounter.
So, whether you're battling a Gym Leader or a wild Pokemon, this comprehensive guide should provide you with the knowledge you need to melt away the competition and claim victory against even the most powerful Ice-type Pokemon.
Keep this information in mind as you continue your Pokemon journey and challenge the many trainers, Gym Leaders, and wild Ice-type Pokemon that await you. Good luck, and happy battling!
Read More From Remeshed: