In the world of Harry Potter, the Unforgivable Curses – Avada Kedavra, Crucio, and Imperio – hold a notorious reputation. In the Harry Potter Magic Awakened game, these Dark Art spells have emerged as some of the most coveted cards. This guide will provide you with a comprehensive roadmap on how to unlock these powerful spells and bolster your card deck.
Acquiring Unforgivable Curses – The Basics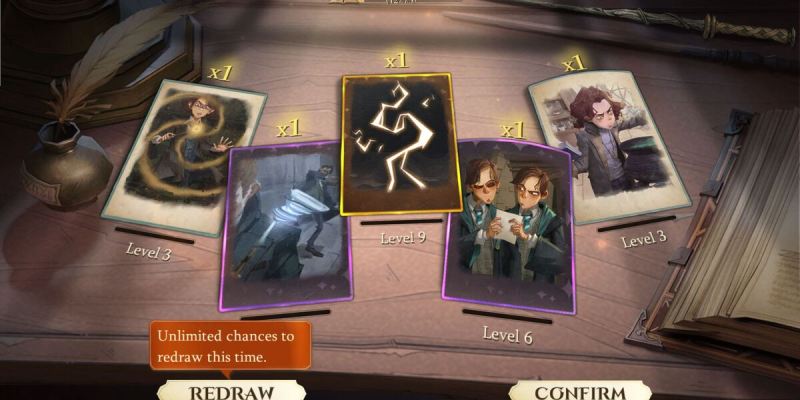 The acquisition of Unforgivable Curses, namely Avada Kedavra and Crucio, is dependent on drawing the Dark Cards. This is no simple task as these cards are not only amongst the most potent but also some of the rarest in the game. Unlocking them will require a good deal of patience and persistence.
Avada Kedavra & Crucio: Unlocking Through Dark Cards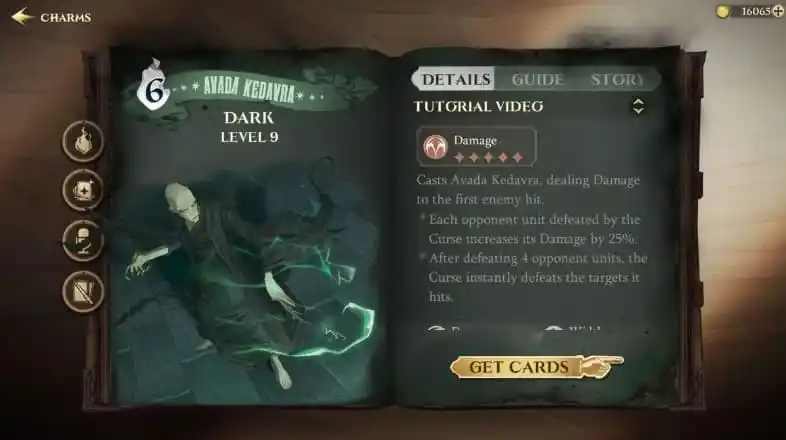 Avada Kedavra, also known as the killing curse, boasts a power of 367+, affecting multiple enemies simultaneously. Crucio, another powerful curse, comes with an impressive power of 754. Once you have these spells in your deck, you will truly be able to unlock the potential of your inner dark wizard.
To unlock these two Unforgivable Curses, players must draw from the Dark cards, a process that's quite challenging due to their rarity. There are a few methods you can use to draw these cards. The most common one is through Advanced Study, which requires a golden key. However, the pull chance for these cards is a mere 0.147%, making it a considerable challenge.
The Advanced Study option guarantees a Dark, Mythic, or Legendary card every 20 draws. You can also try your luck with the 'A New Adventure' or 'Season Limited' draws, which offer a pull rate of 0.051% for these spells.
Imperio: The Missing Unforgivable Curse
As of now, the third Unforgivable Curse, Imperio, has not yet been introduced in Harry Potter: Magic Awakened. There are speculations about the spell being added in the future, but until then, players must work with the available spells.
For those interested in a placeholder spell with a dark history, Sectumsempra is a viable alternative. Many fans believe it could easily qualify as an Unforgivable Curse.
The Daily Items Method
A particularly interesting feature in Harry Potter: Magic Awakened is the Daily Items tab. This tab features a new spell every day and occasionally includes one of the Unforgivable Curses. However, you will need to gather several thousand of the game's Gold Coins to afford these powerful spells.
The Daily Items resets daily and provides different Cards. If you don't find the desired card, you can refresh once for free. For additional refreshes, you'll have to spend Coins.
Magic Studies Method
The Magic Studies method is an entirely luck-based method, and your chances of drawing the Dark Spell cards Avada Kedavra and Crucio are only 0.147%. However, some fortunate players have received at least one of these cards on their first few attempts, so don't lose hope.
The Magic Studies method provides a greater pull rate than 'A New Adventure' or 'Season Limited' draws. Even if your progress in the game is not substantial, you can restart and attempt the first few free Advanced Study draws to secure Avada Kedavra or Crucio.
Wrapping Up
Acquiring the Unforgivable Curses in Harry Potter Magic Awakened is an exciting challenge that requires a combination of luck, strategy, and a generous amount of gold coins. Keep an eye on the Daily Items tab, persevere with your Advanced Study draws, and who knows? You might just become the master of the Dark Arts sooner than you think! Happy gaming!
Read More From Remeshed: