Latenna is just one of the numerous NPCs in Elden Ring that you could easily overlook. Nonetheless, discovering her is definitely worth your time, as she unlocks what could be considered as one of the most crucial questlines in the entire game. If you want to know where she's located, then this guide is for you!
Where Is Latenna Quest Location In Elden Ring
You'll find the Latenna quest's location by traveling southeast from the Village of the Albinaurics till you reach the Lakeside Crystal Cave. Once inside, defeat the Bloodhound Knight boss, who shouldn't pose many difficulties. Afterward, exit through the door, and you'll find Latenna outside the Slumbering Wolf Shack, where she is tending to her injured wolf, Lobo.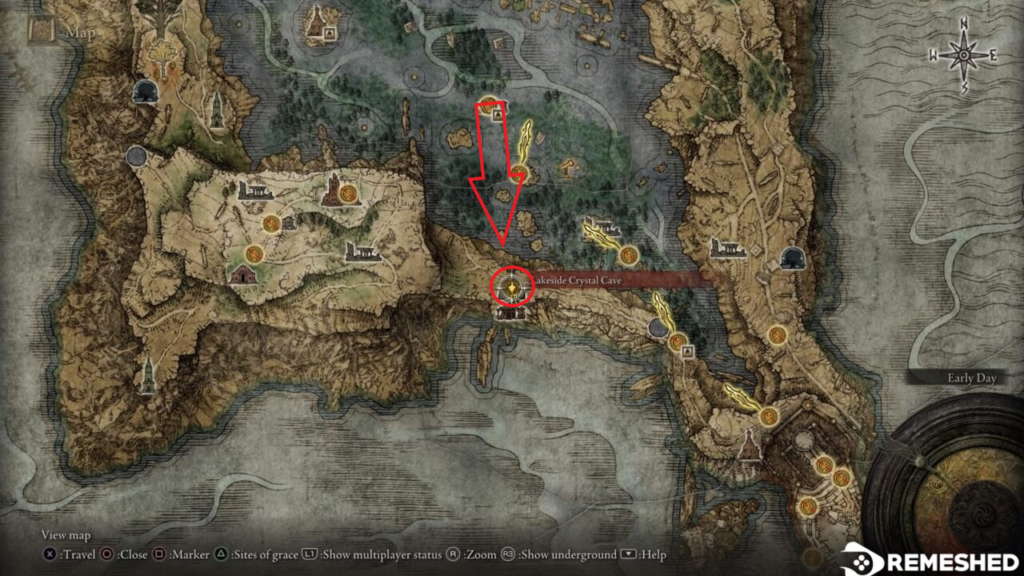 Talk to Latenna and show her the medallion given to you by Albus to establish a level of trust between the two of you. In response, she will state that if you will assist her in locating Miquella's Haligtree, she will pledge to help you discover the other portion of the medallion. 
Consider her plea, and as a token of gratitude, she will grant you the Latenna the Albinauric, an impressive Spirit Summon that is particularly effective in long-range battles.
How To Find The Other Half Of Medallion
After you've given her the first half, go to the Mountaintop of Giants. Head all the way north to find Castle Sol, and as you're nearing it, you'll hear Latenna's voice where she'll be telling you where the second half of the medallion is at. Go through the castle, and there you will come across its commander named Niall.
You'll have to beat him in order to proceed. After you've beaten him, proceed beyond the boss arena and go up the elevator to reach the location of the Haligtree Secret Medallion (Left), which is enclosed within a chest.
Final Thoughts
All in all, finding Latenna is a very vital part of Elden Ring since doing her quest allows players to unlock a secret area on the map. We hope our guide helped you to find where she is, and also how you could get your hands on the Medallion. 
Read More From Remeshed: