Wand Handles come in different shapes and sizes in Hogwarts Legacy that allow you to cast your spells in style. You'll find about 42 different Wand Handles in the game, each of them giving an equally amazing and sick look. Having multiple of these sometimes feels like a necessity since using the same handle can start to feel weary after a while, and switching to another wand can just refreshen things up a bit.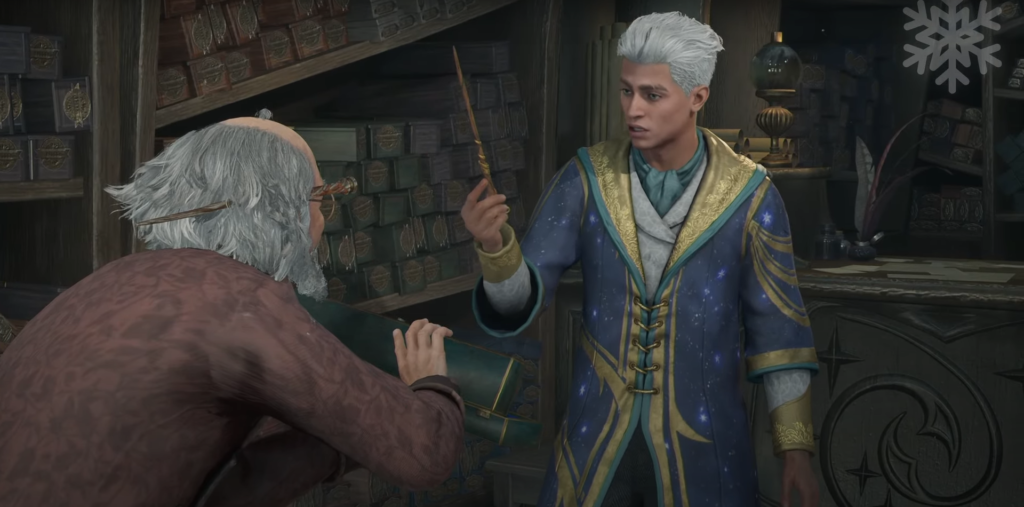 Therefore, to help you pick the best ones from the lot, we've made a list of the best Wand Handles there are in Hogwarts Legacy and how you can get your hands on them. 
How To Get Wand Handles In Hogwarts Legacy
Wand Handles are collectible items that can be found in chests scattered throughout the wizarding world of Hogwarts Legacy. You can find these chests hidden in Hogwarts Castle, Hogsmeade, and even the surrounding countryside Hamlets.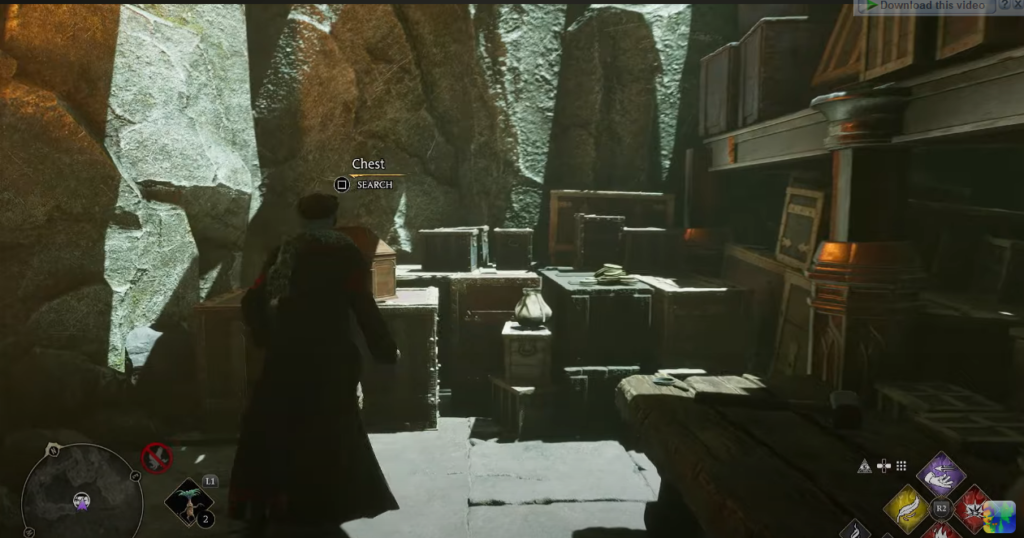 Some quests like Gobs of Gobstones and Flying off the Shelves also give you Wand Handles as a reward. However, keep in mind that the wands you receive are totally random, so you might have to keep opening chests and wait till the game finally decides to hand you over your favorite Wand. 
Best Wand Handles In Hogwarts Legacy
There's no official best Wand Handle in Hogwarts Legacy since they don't provide you with any sort of buff, and it all depends on your personal preference. However, we've made a list of the Wand Handles that we believe stand out from the rest of the lot. 
1. Imperial Grey And Silver Wand Handle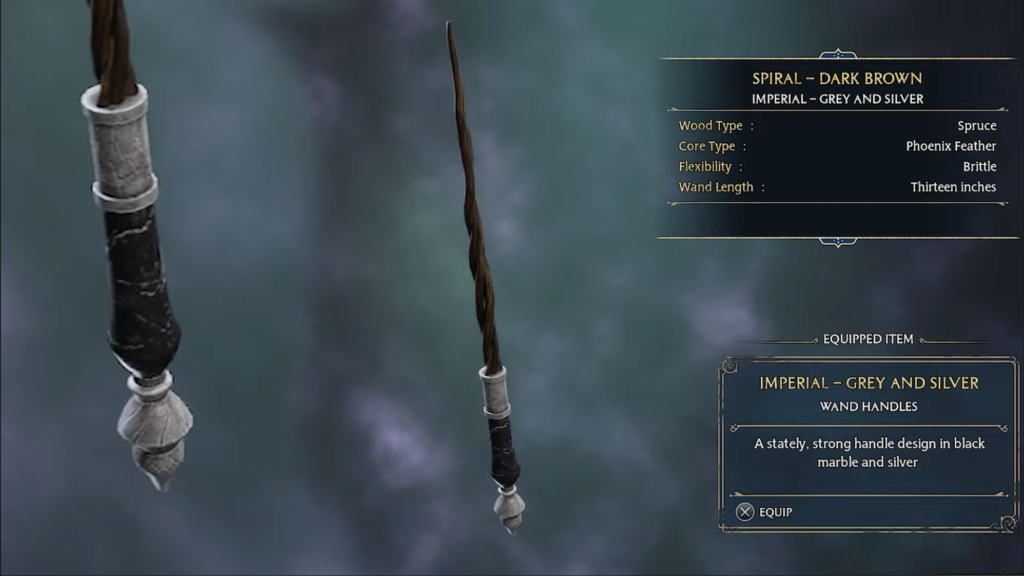 The Imperial Grey and Silver Wand Handle has a base of slightly weathered silver and a varnished black marble finish. It has a distinct appearance that is reminiscent of a Slytherin student or those who love to delve into the forbidden arts. Pairing it with a simple black wand enhances its appeal and will complement your character if you plan to pursue the Dark Wizard path in Hogwarts Legacy.
2. Celestial Blue Wand Handle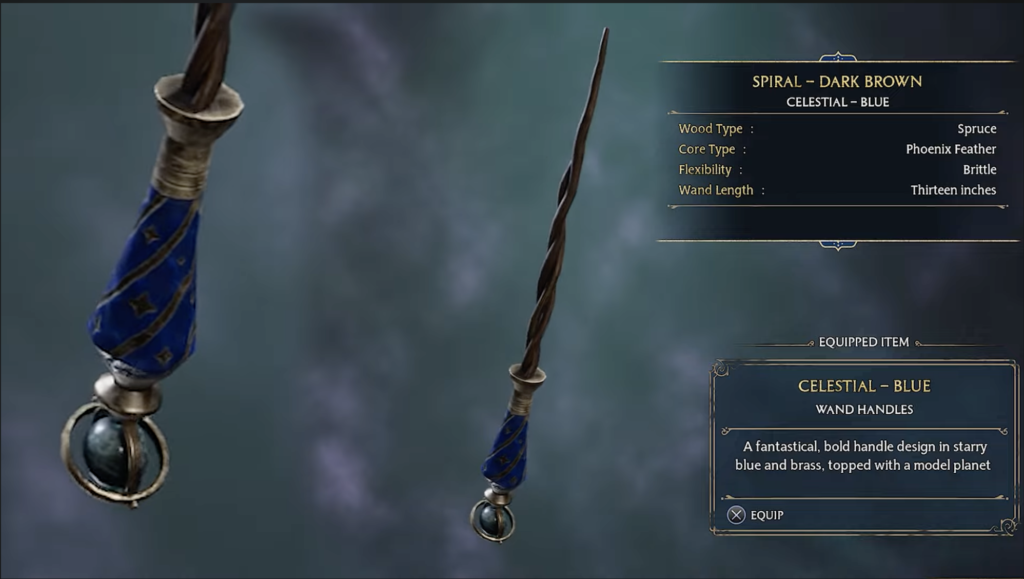 The engraved golden stars on a marbled, deep blue base of the Celestial Blue Wand make it one of the most aesthetically pleasing handles in the game. However, what sets the Celestial Blue wand handle apart is the model planet situated at the bottom, adding to its magical appeal. The handle's design is also similar to Ravenclaw's common room, known for its emphasis on astronomy in Hogwarts Legacy. 
3. Sabre Brown Wand Handle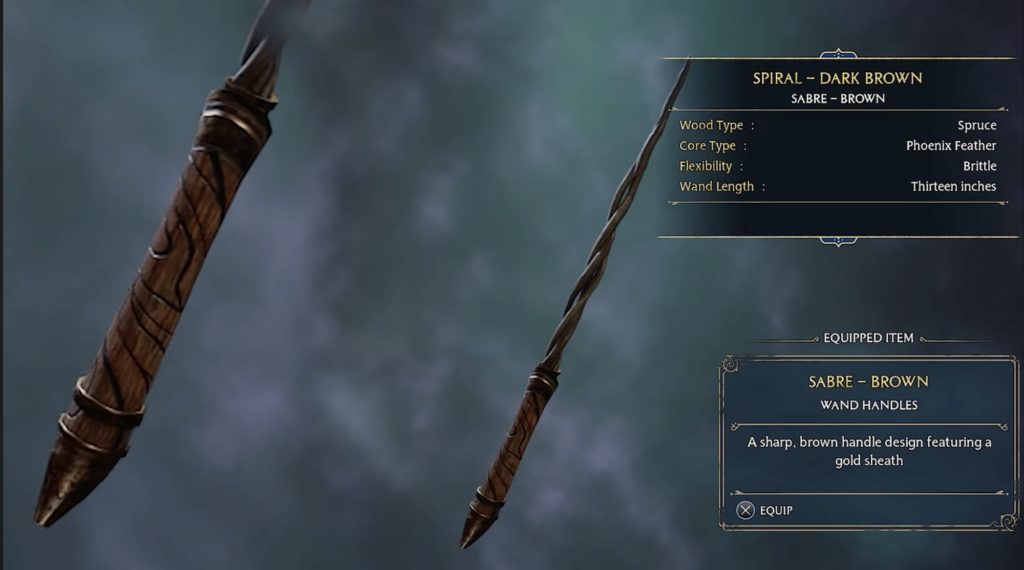 Next up on our list is the Sabe Brown Wand Handle, which, with its natural wood base, gives off an earthy element, while the intricate dark engravings and bronze highlights on the top and bottom add a touch of mystery
Pairing it with a spiral wand style resembling plant roots best complements the handle's appearance. Irrespective of your House, the Sabre Brown will generally fit in with the theme of each House. 
4. Regal Blue Wand Handle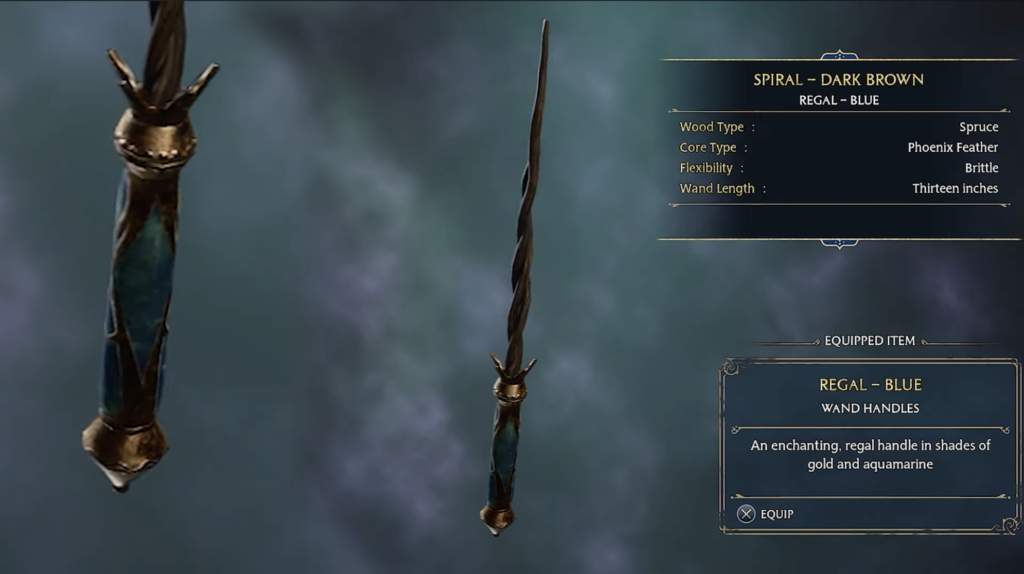 Regal Blue is another one of the top Wand Handles in Hogwarts Legacy, boasting a luxurious appearance with its blue marble base, intricately engraved gold pattern, and additional gold framing at the top and bottom. 
The handle's unique frayed shape at the top resembles a crown fit for royalty. This particular variant of Regal Blue is evocative of the game's ancient magic, including the Pensive Sentinels and Guardians, which share a similar blue color palette complimented by a beautiful golden armor.
5. Swirl Lilac Wand Handle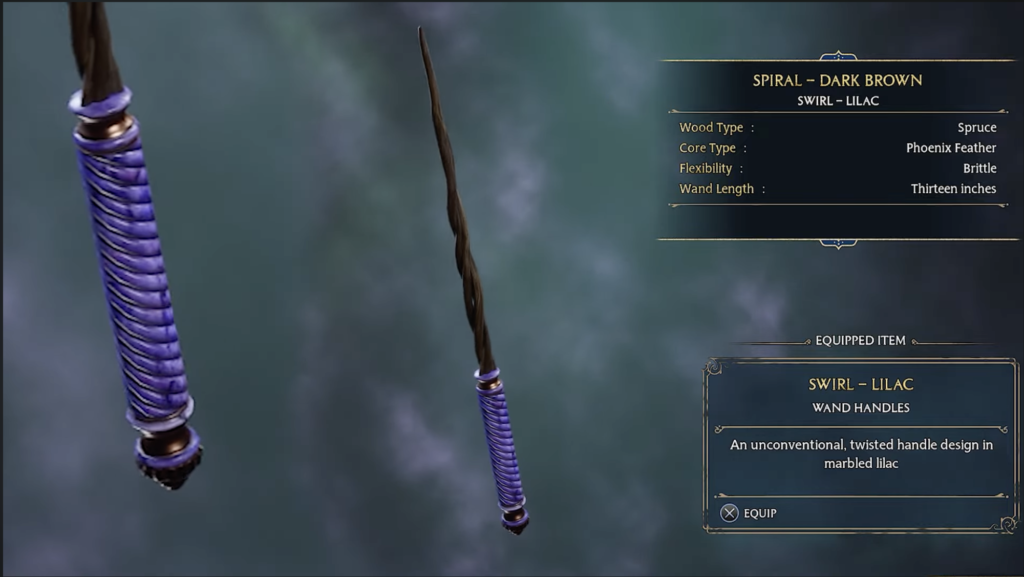 For those seeking something vibrant and eye-catching, the Lilac version of the Swirl Wand Handle is an excellent choice. Unlike other versions that offer a more bland and boring appearance, this purple beauty stands out from the rest of its variants. While it may be perfect for showing off during a duel, it may not be the ideal option for sneaking around Bandit Camps.
Wrapping Up
This sums up our list of the best Wand Handles in Hogwarts Legacy. While many cool-looking Wand Handles are available in Hogwarts Legacy, we could only add so much to our shortlist. So keep grinding and find those hidden chests until you get your hands on the wand you're looking for!
Read More From Remeshed: