Valve has ramped up its game by making a move in the console market with the all-new Steam Deck that is capable of running many games from the steam library on the go. This has been a blessing in disguise for indie titles, as people tend to prefer playing them on portable devices. 
While some Indie games could be a letdown, we have scoured some of the best ones to provide an impeccable experience. So, if you're looking for some Indie Games to run on your Steam Deck, dive into our article to find only the best ones!
1. Hades
Easily standing at the top of the list, Hades is a great example of a fast-paced combat game with excellent story progress. Players play this game as Zagreus, the son of Hades, who continuously battles through hell in an attempt to escape to the mortal world to find his mother. The game has been successful in displaying pleasing aesthetics and graphics, even in a place like hell.
The ruthless game design respawns you completely back to the starting point while leaving room for some stat upgrades that will make you better equipped for your next run. So to win, you'll have to tame death.
2. Neon White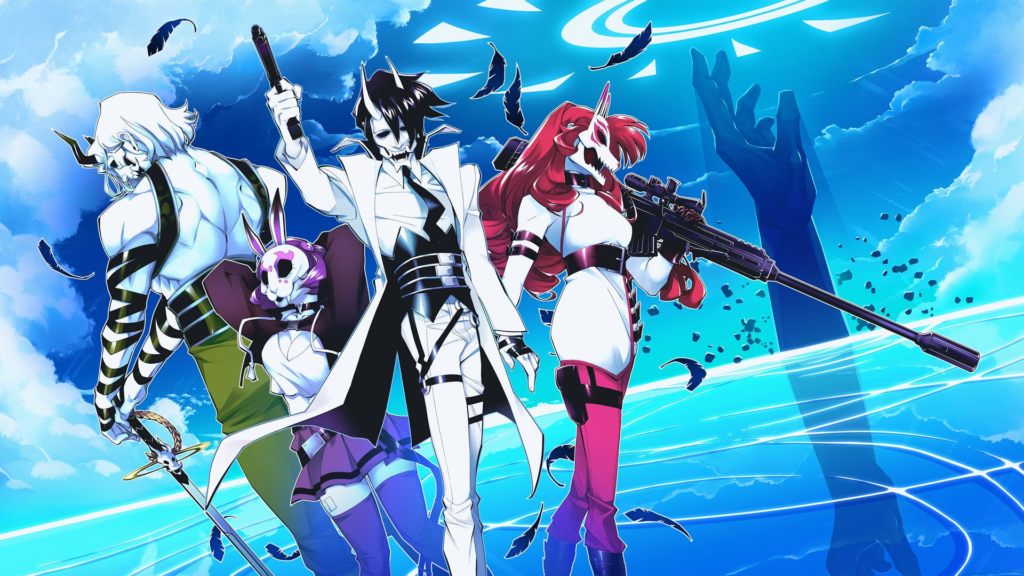 Neon White brings an extremely fast first-person action platformer to the table, one of its kind among all Indie titles. You play the game as White, a demon assassin pulled from hell and deployed among other demon slayers to exterminate demons who have taken over Heaven. In a speedrun gameplay style, you'll find yourself solving platform puzzles and progressing through levels.
In the game, you will collect Soul Cards to be able to use weapons and fire off your enemies or use a special ability, like Double Jump. Both of these give off special visual effects that can be perfectly rendered on the Steam Deck, thanks to its advanced hardware.
3. Bright Memory: Infinite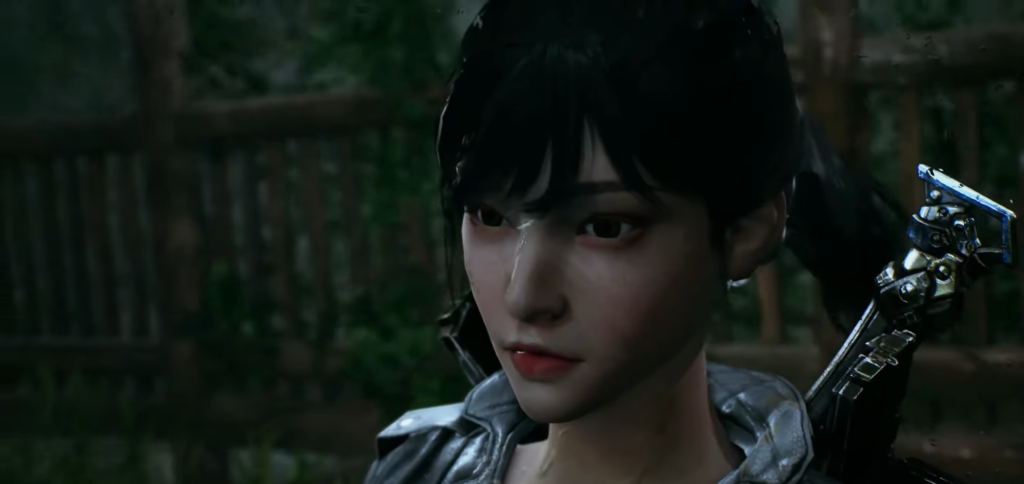 Bright Memory: Infinite brings a mixture of FPS (first-person shooting) gameplay and a melee-based fighting system with highly exquisite and detailed graphics. Players play as Shelia, who is investigating a strange phenomenon that has occurred in the skies. Though, the game's stunning visuals will captivate you to the extent that you won't even be paying much heed to the plot.

Bright Memory Infinite's episodic structure makes it ideal for playing it in small amounts rather than grinding for hours, making it a perfect fit for the Steam Deck. Each episode presents a new set of challenges and enemies, providing players with a fresh gameplay experience each time they play. This makes it extremely perfect to be installed on any Steam Deck.
4. Valheim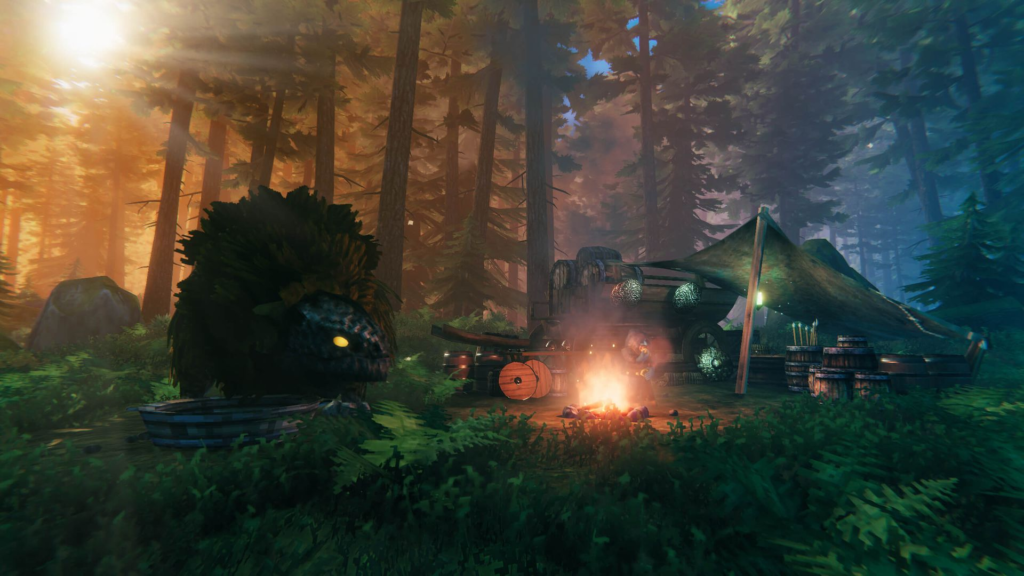 Step into Valheim's open-world experience that features the idea of subtle progression in the game with a decent amount of grinding. The game's non-competitiveness and chill atmosphere makes it perfectly playable while you're on the move or perhaps too tired to sit on your gaming chair for a gaming session. While it is a fresh take on the survival crafting genre, remember that Valheim does require considerable grinding in the game to establish a stronger foot in the brutal world. 
You'll have to cut through a lot of trees and break through rocks to obtain materials and learn different food recipes while also crafting of consumables to progress to different areas. You can cope with the grind-intensive load even in the back seat of your car with your Steam Deck. You can also find yourself enjoying a soothing sunset since the Steam Deck's display will allow you to enjoy the colors perfectly down to every detail.
5. Stray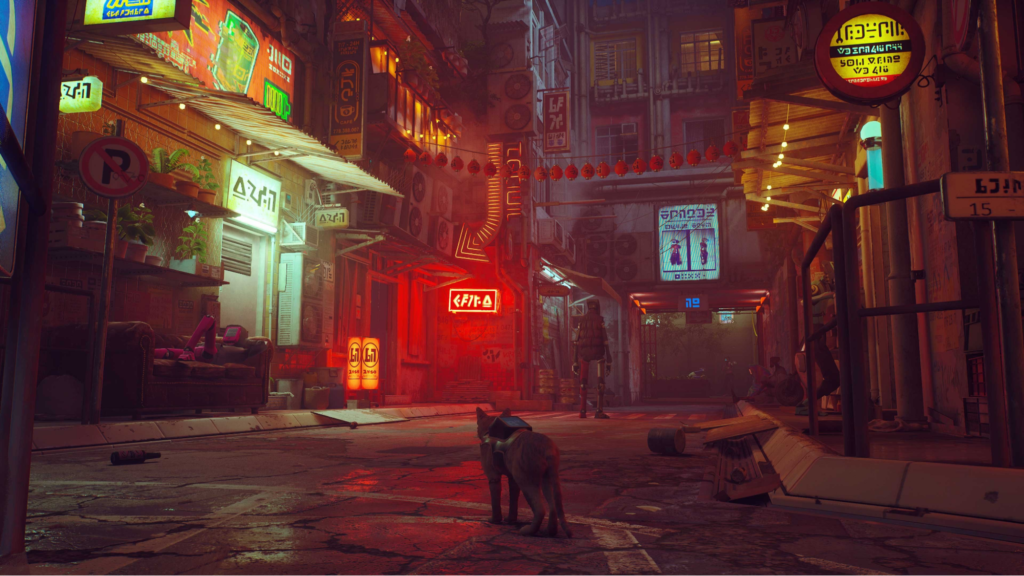 Leaving the shoes of a human being, jump on your paws into the futuristic city of Stray and see the world through the eyes of a cat. Even though the idea of a feline as the story's protagonist might not seem intriguing, the game has both a compelling story and mesmerizing setting to engross yourself in. 
With its straightforward controls and exciting action, the game is Impawsibble to quit when you can even play it on the go. Moreover, with the Steam Deck's capable hardware, the game is sure to run at maximum performance rendering the best graphics on the high-resolution display of the device. So if you're playing this game on your Steam Deck, its breathtaking visuals and soundtrack are guaranteed to immerse players in the game's environment.
6. Dead Cells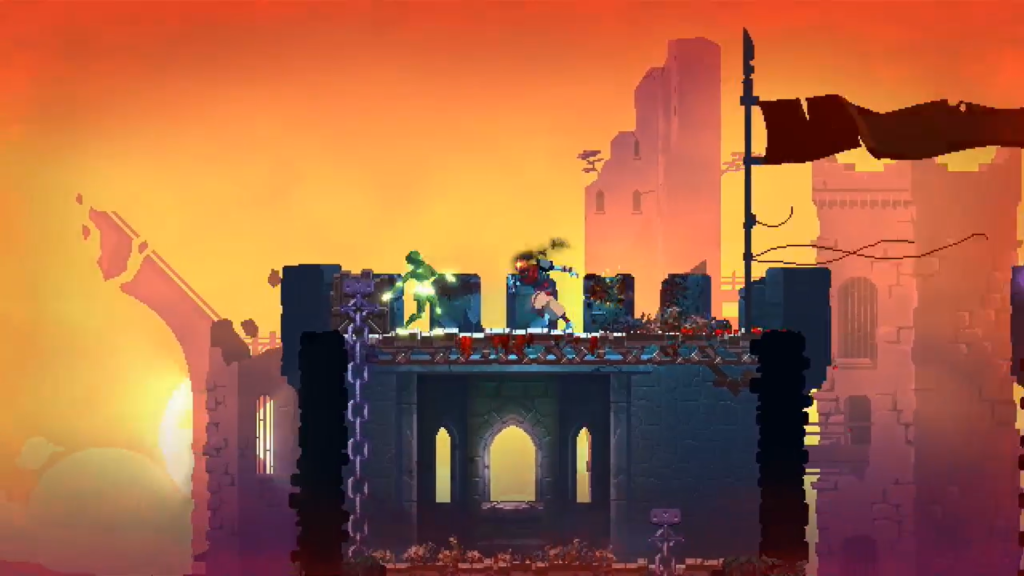 Dead Cells is a unique blend of rogue-like, Metroidvania, and action-platformer elements, with challenging combat and exploration that keeps players highly captivated. As an undead decapitated warrior, players battle a variety of enemies while collecting stronger weapons and abilities to make it through every level. The intense soundtrack and pixel-art graphics also add to the immaculate fast-paced combat experience.
With increasingly challenging difficulty levels and addictive gameplay, the game is one of the best fits for gamers who own the Steam Deck. Furthermore, the game exhibits short gaming sessions rather than long gaming hours, making its procedurally generated levels (levels change when the player dies or starts a new game) more feasible to be played on a handheld device.
7. Rogue Legacy 2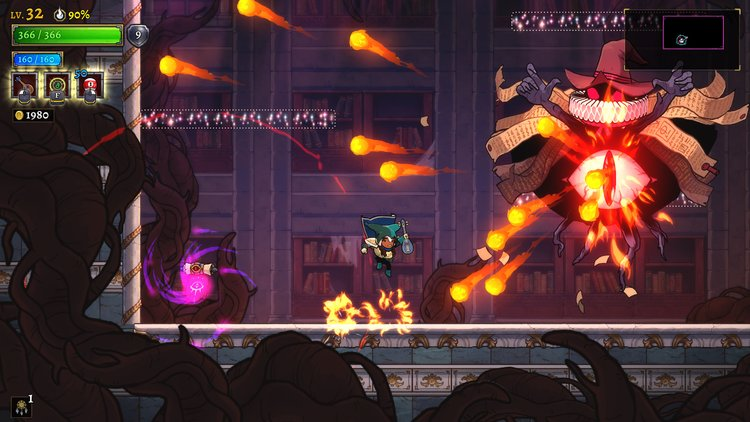 Rogue Legacy, like other huge titles such as Hades, yet again introduces the idea of adding a twist to its rogue-like genre by allowing players to retain some of their progress on each failure. This 2D game modernizes the looks and mechanics of the original game Rogue Legacy by adding more to the gameplay, such as each class having its distinctive weapons and abilities.
Walk through the castle crawling with monsters in the shoes of a knight on your Steam Deck and enjoy the stunning visuals and immersive gameplay the game has to offer. So, whether you're an OG fan or a fandom newcomer, this game will surely provide you with entertainment.
8. Stardew Valley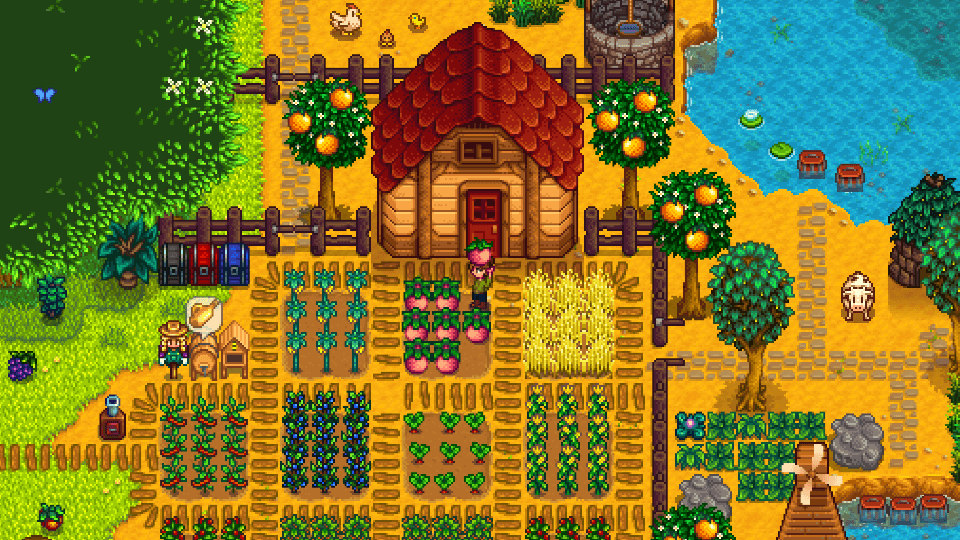 Take the role of a city-dweller and start a peaceful farm in the 16-bit game of Stardew Valley for some lighthearted and casual gaming experience. The game's charming pixel art, soothing music, relaxing environment, and endless possibilities of exploration will have players hooked on the Steam Deck for countless hours.

Other than just growing and harvesting crops in the game, you can indulge yourself in fishing, raising animals, and even find yourself fighting monsters in mines while collecting resources. Additionally, the game allows you to build relationships with the residents of the nearby town. All in all, you can seize the opportunity to build a farm empire or simply enjoy a calm and relaxing rural life.
Final Thoughts
With the release of the portable Steam Deck, Valve has promised to provide users with a PC gaming experience in their hands. To enjoy your Steam Deck at its best, try out the Indie games we've listed to visit PC gaming on a completely different platform. Let us know which of these games got you hooked to your Steam Deck the most!