A thrilling multiplayer FPS game, BattleBit Remastered, allows you to engage in epic battles with up to 254 players. However, like any online game, connectivity issues can sometimes arise, impairing the gaming experience. Packet loss, in particular, is a common concern for many BattleBit Remastered players. But fret not, as we've got you covered. This comprehensive guide will walk you through a few proven methods to address packet loss issues and return your game to its smooth-running glory.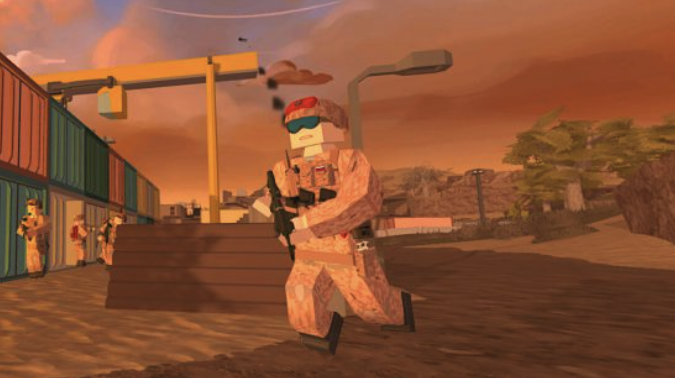 Understanding Packet Loss
Before we dive into the solutions, let's first understand the problem at hand. Packet loss occurs when the data transmitted from your PC to the game server, or vice versa, doesn't reach its intended destination. This disruption can result in noticeable lag, making the game feel sluggish or, at worst, unplayable. So, what are the steps to remedy this situation?
Change Your Game Server
Sometimes, the root of the problem might not be on your end but with the game server you're connected to. If this server isn't functioning optimally, packet loss can occur. Therefore, one of the first steps you should consider is switching servers.
BattleBit Remastered allows you to choose your game server, making it easy to find one that offers the best connection. Try to select a server within your region, as it's likely to offer a lower ping, resulting in a smoother, more responsive gaming experience.
Restart Your Internet Connection
One of the simplest and often effective solutions to fix packet loss is the classic internet restart. By turning off your router for about 30 seconds, you're allowing it to clear any accumulated data that might be causing connection issues. Once you've restarted the router, try reconnecting to the game to see if the problem persists.
Checking Internet Speeds and Service Provider Issues
Even with the right server and a restarted router, you may still face issues if your internet speed is slow or your service provider is having troubles. So, it's essential to check your network's overall health.
Try to minimize network usage by turning off devices or programs that might be consuming significant data. Using an ethernet cable for a direct connection to your router can also enhance your gaming experience. There are many online tools to test your internet speed. If your connection is slow or your ping is high, it might be worth reaching out to your internet service provider.
Patience with Game Server Issues
BattleBit Remastered is a popular title that's constantly growing, and with this expansion, there can sometimes be hiccups with the game's server capacity. If none of the solutions mentioned above seem to work, it's possible that the game's server is temporarily overloaded. In such cases, giving the developers some time to ramp up their server capacity could resolve the issues. So, while it can be frustrating, sometimes a little patience goes a long way!
In conclusion, while packet loss in BattleBit Remastered can be a nuisance, there are multiple strategies to troubleshoot and fix these issues. With a bit of patience and some savvy tech steps, you can improve your game's connectivity and get back to enjoying your epic battles in no time!