The Steam Deck, developed by Valve, is a remarkable handheld gaming device that packs the expansive world of PC gaming into a portable console. It has been embraced by the gaming community, and platformer games have found a perfect fit on this platform. The Steam Deck offers a staggering library of platformer games that cater to diverse tastes. Let's delve into some of the most exceptional indie games that you can enjoy on this innovative handheld console.
Neon White – Fast-paced FPS Platformer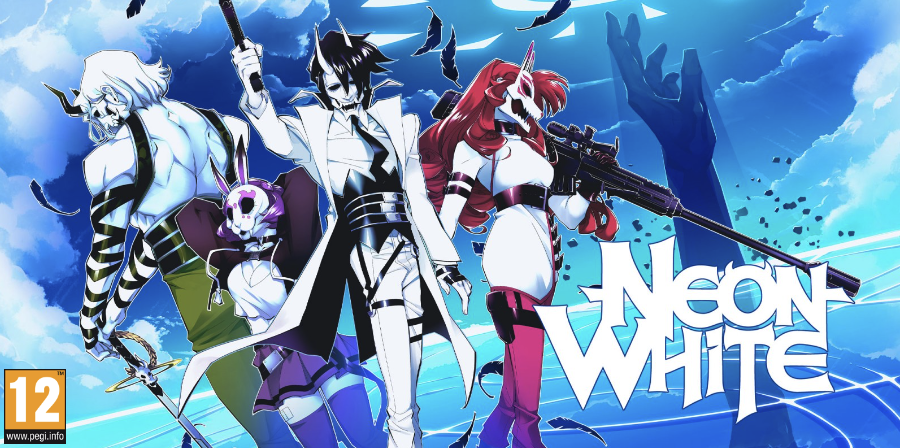 Taking the first spot on our list is Neon White, a game that successfully combines several beloved genres into one fantastic package. Neon White is an incredibly fast-paced FPS platformer that takes elements from the slick parkour of Ghostrunner, the intriguing card-based powerups from Inscription, and the chaotic shooting from Doom.
It results in a vibrant and explosive action platformer that speedrunners will undoubtedly adore. The game runs smoothly on the Steam Deck at a solid 60 fps, perfectly matching the fast-paced gameplay that demands quick reflexes.
Core Keeper – A Blend of Survival and Exploration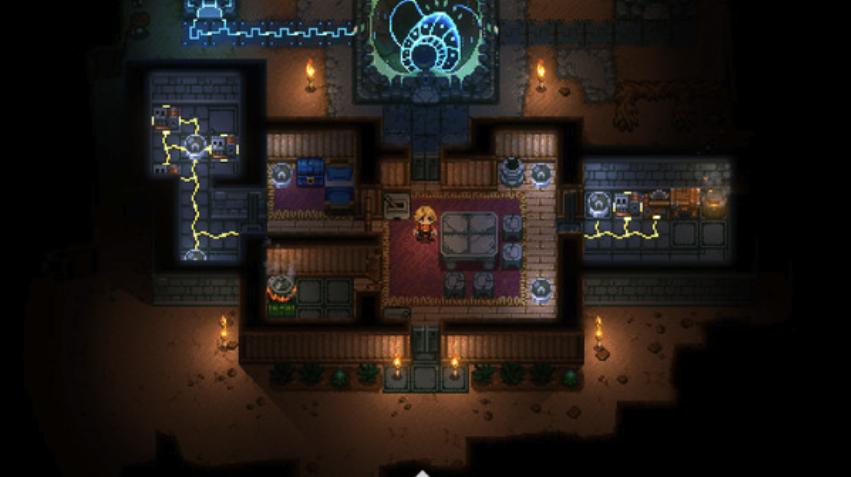 Core Keeper is a delightful mishmash of survival and exploration. The game intricately blends elements from popular survival games, offering players a chance to delve into an extensive subterranean cave network, unravel mysteries, and craft gear to fight bosses.
As an Early Access title, it continually receives updates and new content, making it an ever-evolving experience that runs brilliantly on the Steam Deck.
Slime Rancher 2 – A Colourful Relaxing Adventure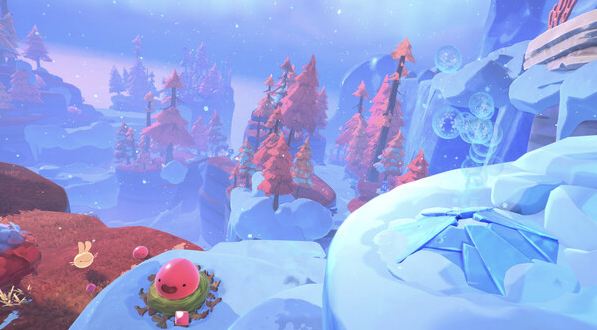 For players looking to unwind with an engaging and adorable gameplay experience, Slime Rancher 2 is the perfect choice. This game stands out with its vibrant art design and immersive slime-wrangling gameplay.
Continue the adventures of Beatrix LeBeau as she journeys across the Slime Sea to Rainbow Island, a land brimming with ancient mysteries, and bursting with wiggly, new slimes to wrangle in this sequel to the smash-hit, Slime Rancher.
OlliOlli World – Skateboarding Has Never Been More Fun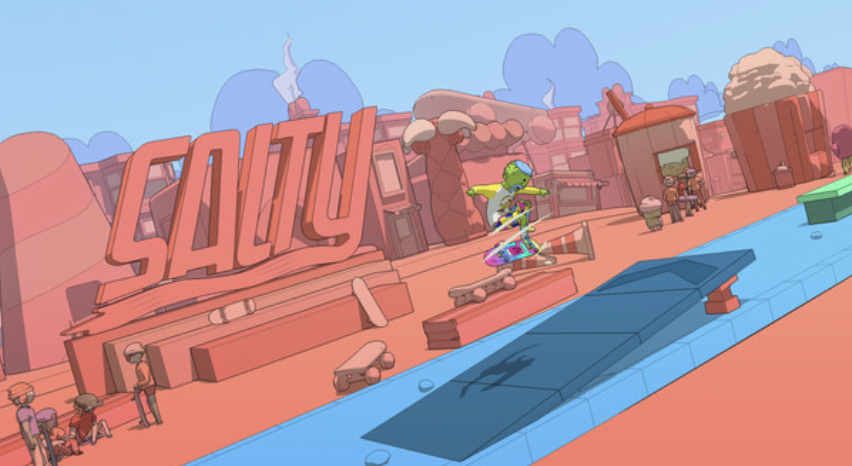 OlliOlli World reinvents the aesthetic of skateboarding games with higher resolution and smoother performance on the Steam Deck. With longer levels, more trick chains, and precision skateboarding action, this game is an essential addition to any Steam Deck library.
Flip and flow through the vivid and vibrant world of Radlandia, meeting colorful characters as you grind, trick, and air your way to discover the mystical skate gods on your quest for Gnarvana.
Rogue Legacy 2 – A Modern Take on an Indie Classic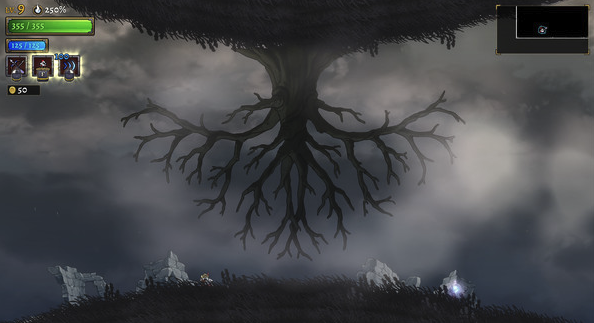 Rogue Legacy 2 builds upon the success of its predecessor, delivering a modern experience filled with stunning visuals and engaging levels. For those seeking a challenging yet rewarding game, Rogue Legacy 2 is a must-play on the Steam Deck.
In Rogue Legacy 2, prepare to embark on a genealogical journey through a captivating rogue-LITE experience. This game takes all the elements of a classic rogue-like, such as randomized runs and evolving characters, and adds a unique twist with persistent upgrades and the concept of inheriting the traits of deceased family members. As a player, your legacy becomes the cornerstone of your adventure, as you strategically utilize your parents' inheritance to enhance the family manor and provide your descendants with a better chance of survival.
Sakuna: Of Rice and Ruin – A Blend of Farming Sim and Action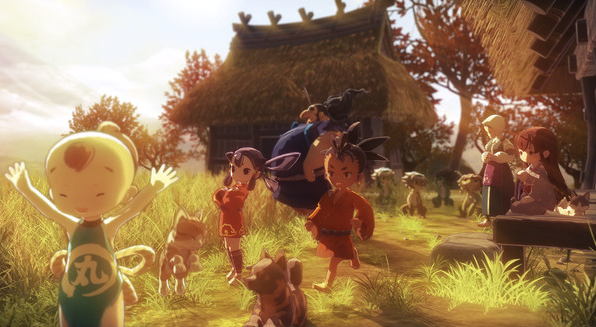 Sakuna: Of Rice and Ruin combines deep farming simulation with 2D side-scrolling action to create an enthralling gameplay experience. It's a remarkable game that plays brilliantly on the Steam Deck, offering players hours of fun and engagement.
In Sakuna: Of Rice and Ruin, our titular heroine, a fallen harvest goddess, is exiled from the comforts of her heavenly abode to an island teeming with demonic threats. Thrown headfirst into the primal wilderness, Sakuna must reconnect with her roots as the child of a valiant god of war and a fecund harvest deity. The player's journey with Sakuna involves braving harsh environments, vanquishing monstrous enemies, and perhaps most fascinatingly, nurturing rice – the very essence of her divine strength.
Accompanying Sakuna in this daunting adventure is her steadfast guardian Tama and a motley crew of human outcasts. These unlikely allies must collaborate to not only subdue the island's unyielding soil, but also its malevolent demon inhabitants.
With an irresistible blend of combat and farming mechanics, Sakuna: Of Rice and Ruin pushes the boundaries of what we typically expect from indie games. It's not just a standout title for the Steam Deck – it's an exploration of resilience, survival, and unlikely camaraderie, that serves as a testament to the depth and diversity of the indie gaming scene
Hades – A Refreshing Roguelite Experience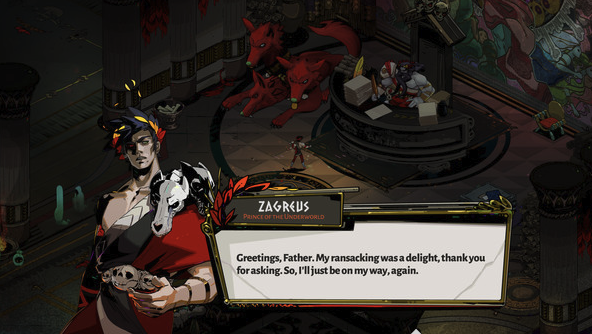 Hades, developed by Supergiant Games, brings a refreshing and captivating new experience to the roguelite genre. With exceptional combat mechanics and an evolving story, Hades is a must-have in your Steam Deck library.
Defy the god of the dead as you hack and slash out of the Underworld in this rogue-like dungeon crawler from the creators of Bastion, Transistor, and Pyre.
Wrapping Up
The Steam Deck is shaping up to be an exceptional platform for platformers, providing a portable stage for these masterpieces to shine on. The standout titles we've explored demonstrate not only the depth and variety within the indie game landscape, but also the potential for innovation that transcends traditional gaming boundaries.
From the strategic cultivation in Sakuna: Of Rice and Ruin, to the depth of narratives and innovative mechanics of other titles, the Deck is becoming a home to indie creations that challenge, engage, and captivate players. As we continue to witness the growth of this platform, it's clear that the Steam Deck is more than just a handheld console – it's a gateway into the rich, diverse, and ever-evolving world of indie gaming.
Read More From Remeshed: