As Potterheads, we all are pretty curious to learn more about the mysterious Dungeons in Hogwarts Legacy. Down there, you can come across many collection chests, field guide pages, and secret rooms. While the Dungeons would be an interesting adventure, players are likely to get lost while finding their way. To simplify things, we've discussed in this guide how you can make your way to the Dungeons in Hogwarts Legacy!
How To Go To The Dungeons In Hogwarts
While trying to locate Dungeons in Hogwarts Legacy, you should know that there are two parts of the Dungeons at Hogwarts. Read on as we will guide you on how you get to these dungeons in the game.
Hogwarts Dungeons
To get to the Hogwarts dungeons, just follow the steps below: 
Go to the Bell Tower Courtyard Floo Flame near the Summoner's Court Matches at the Entrance to Hogwarts (or you can simply Fast Travel if you have the location unlocked).
Turn left, go upstairs, and enter the first door in front of you.
Then, head downstairs from the staircase in front of you till you reach the Sleeping Dragon Statue.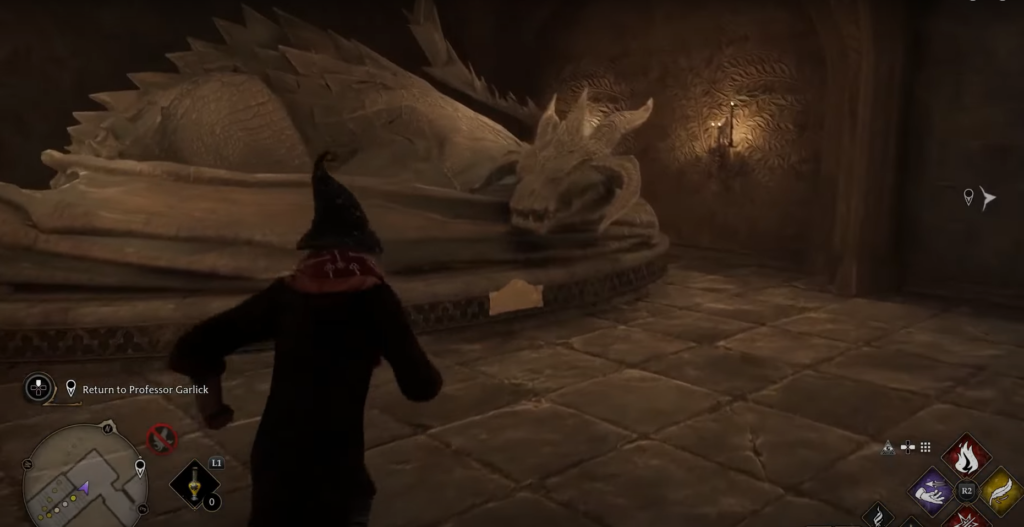 Head past the Alchemy Classrooms till you reach the dungeons.
Slytherin Dungeons
The Slytherins are cunning enough to place their Common Rooms in the Dungeons at Hogwarts. To go there, you have to follow these simple steps:
Go to the Grand Staircase at Hogwarts.
Follow down the staircase to the very bottom.
Go through the door to the Lower Grand Staircase Floo Flame (you can also Fast Travel over there if you have it unlocked).
You'll again find a staircase that you can follow down to the Slytherin Dungeon's entrance.
This entrance is essentially a blank wall right in front of the staircase. If you're a Slytherin student, a snake will reveal a door to guide you into the Slytherin Dungeons. Moreover, you can also take a right to explore further deeper into the Dungeons.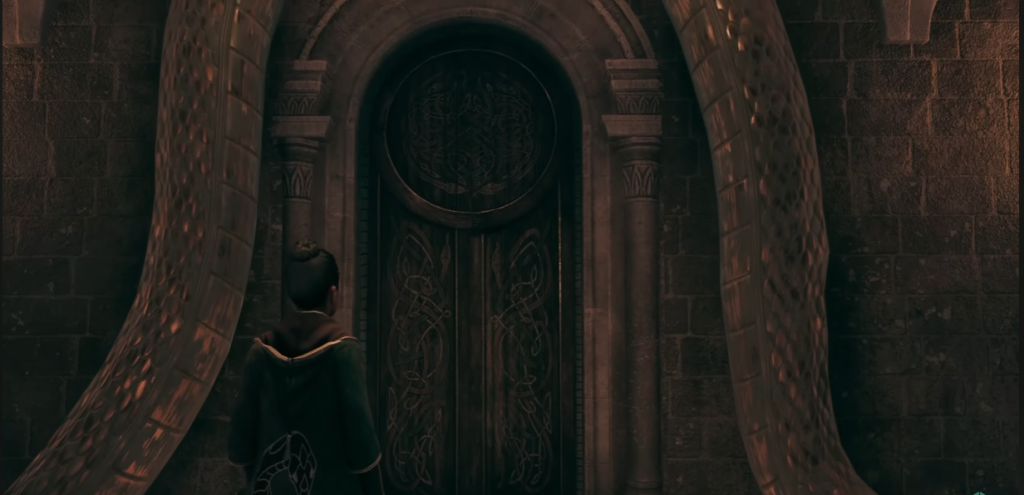 Wrapping Up
The Wizarding World of Hogwarts Legacy archives all the bizarre wonders from the movies and books for Potterheads to explore. So, if you're looking for the Revelio Field Guide pages or a Legendary Chest hidden in the Dungeons, follow the simple steps to make it down there in just a few minutes and get your hands on them right away!
Read More From Remeshed: