The rarest animal/beast in the game is a Pheonix, which you can capture in the game and look after. However, catching a Pheonix is no easy task, and to help aid you, we've put up this guide to give you step-by-step instructions on how to find one.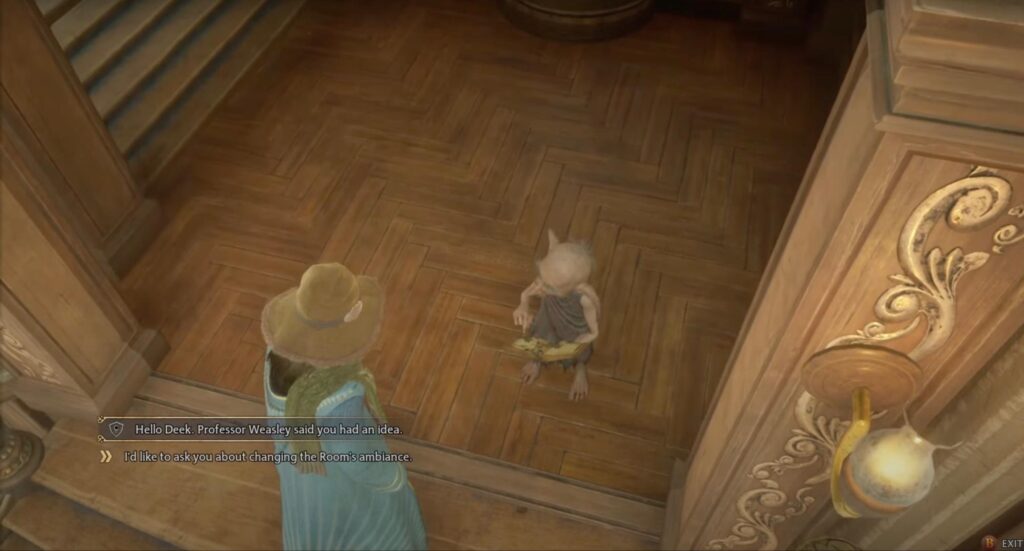 How To Unlock Pheonix In Hogwarts Legacy
Before you can collect beasts in the game, including a Pheonix, you'll first need to complete the quest "Jackdaw's Rest," which will unlock the Room of Requirement. 
Secondly, you need to complete the quest "The Elf, The Nab-Sack, And The Loom," which is offered by the house elf Deek after you attend your first Beast Class and complete the main quest "The Helm Of Urtkot."
This quest will allow you to capture creatures for your Room of Requirement Vivarium, which is just one of several quests that Deek will give you.
The final quest from Deek will lead you to obtain a Phoenix, but only after you've unlocked all three Vivariums. This Phoenix is unique in the game and can only be obtained by traveling to Phoenix Mountain as part of Deek's quest, "Phoenix Rising."
How To Complete Pheonix Rising In Hogwarts Legacy
Here are the steps to obtain a Phoenix after receiving the "Phoenix Rising" quest from Deek:
Go to the cave location marked on your map, which is south of Hogwarts and west of the Coastal Mine floo waypoint.
Fly to Phoenix Mountain Cave and unlock the floo waypoint there. You'll know you're in the right place when you see the danger signs outside the cave.
Enter the cave and use a damage spell to break the blockade in front of you.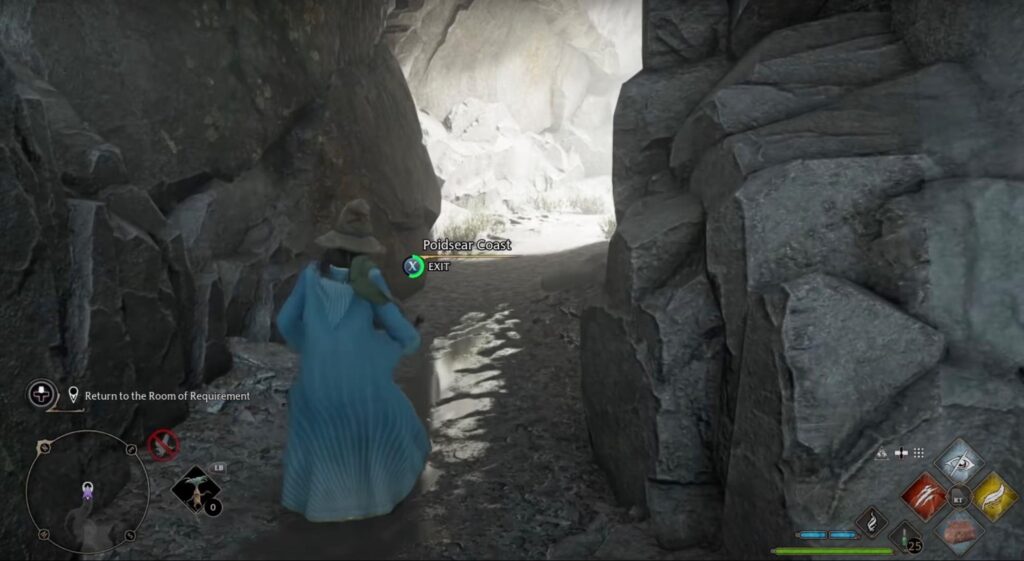 Follow the cave and defeat the group of poachers.
Continue around the cave, past the machinery parts, and defeat the poachers in the area.
Follow the vault entryway, and a Phoenix will fly towards you in a cutscene. Follow the Phoenix as it flies on.
Climb up the wooden structures and unlock the locked gate with Alohomora level three for some loot.
Turn left, head to the next room, and see a glimpse of the Phoenix again.
Climb up the path and ladder past the spider's warning sign, defeating the spiders along the way.
Reach the central room, defeat the group of poachers, and destroy the stone wall right of the lantern to advance (use Revelio if needed)
Exit the cave and reach the peak of the mountain, where the Phoenix will be on a large central boulder.
Use your Nab-sack to catch the Phoenix.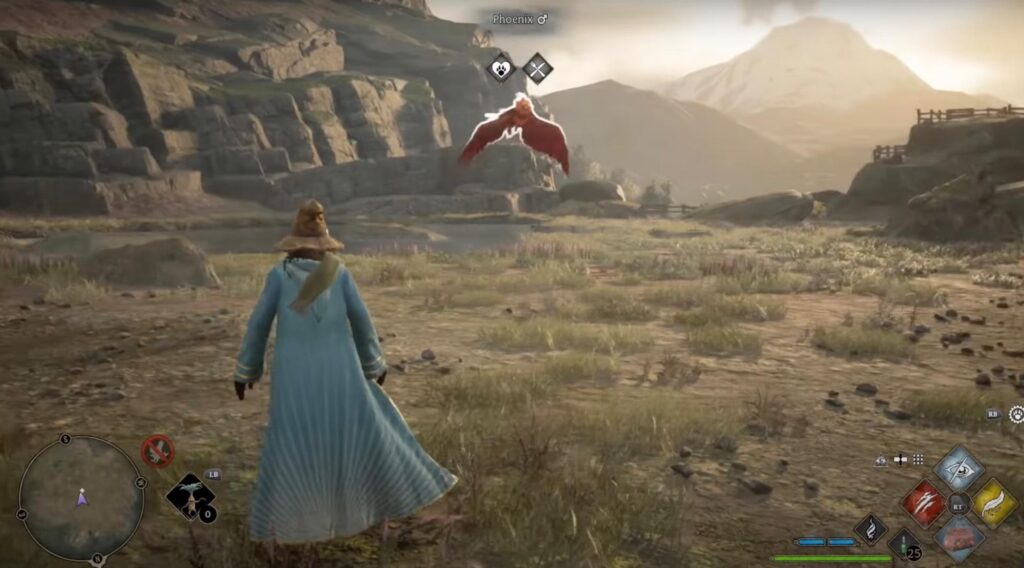 Head back to the Room of Requirement to turn in the quest to Deek.
Wrapping Up
That's it on our article for where to find a Pheonix from in Hogwarts Legacy! We hope our guide helped you obtain a Pheonix in no time. If you liked this guide, you can always tune in to our site for more similar guides on Hogwarts Legacy.
Read More From Remeshed: