Welcome, fellow warriors of Sanctuary! Whether you're an experienced demon hunter or a newcomer to the Diablo franchise, one thing is certain – the thrill of venturing into the unknown dungeons and embarking on epic battles never gets old. One such alluring challenge that Diablo 4 offers is the Cathedral of Light.
This Cathedral, often referred to as a Capstone Dungeon, is an integral part of your endgame journey. Completing this dungeon allows you to unlock World Tier 3. Let's delve into how you can find and unlock this elusive location.
Where To Find Cathedral Of Light Location Video Guide
Requirements to Access the Cathedral of Light
Before you can even think of heading to the Cathedral of Light, there are two prerequisites you need to meet.
1. Completing the Main Story Campaign
As a first step, you must complete the game's main storyline. The campaign is quite engaging and should roughly take about 20 hours to complete if you solely focus on the primary quests. However, remember to balance your playthrough by engaging in side quests, events, and other activities. These not only add flavor to your gaming experience but also provide a significant amount of experience points, preparing you for the higher difficulty levels that lie ahead.
2. Choosing World Tier 2
Once you've successfully completed the main campaign, the next step is to select World Tier 2. If you're unsure how to do this, don't worry!
You can change your World Tier from the character select screen or at the statue located in Kyovashad, a significant location in your journey.
How to Locate the Cathedral of Light
With the prerequisites out of the way, you're now ready to find the Cathedral of Light. This daunting Capstone Dungeon is situated in Kyovashad. More specifically, you'll discover its entrance in the northwest corner of the building, just above the World Tier Statue. Be sure to look out for the statue, as it is a helpful marker pointing towards your next adventure.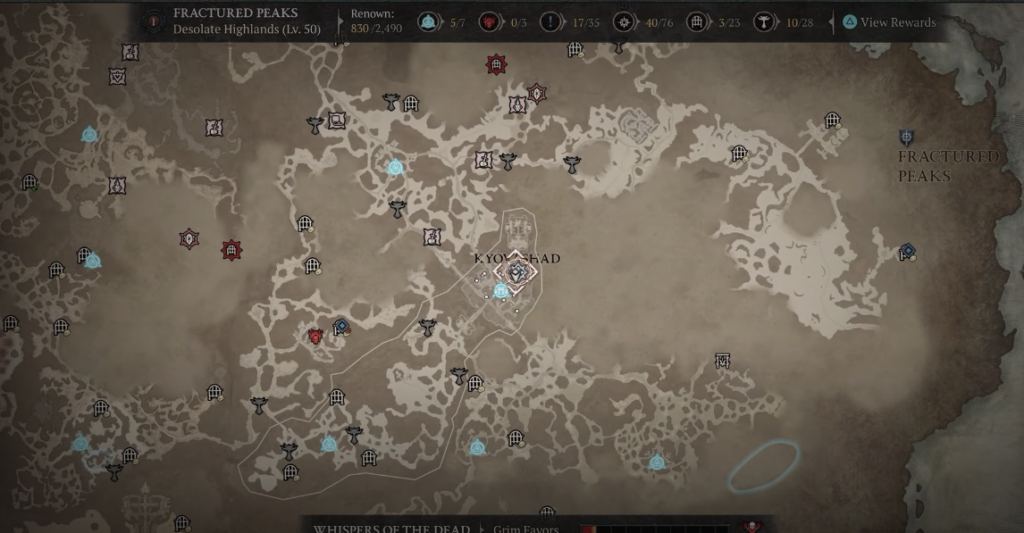 Inside the Cathedral of Light
The Cathedral of Light isn't a place for the faint-hearted. This Dungeon is notorious for its difficulty level and is packed with foes around Level 50. These enemies don't scale to your character level, which means you'll need to prepare yourself thoroughly before venturing in. It is recommended to level up beyond 50 if you're facing difficulties defeating the bosses.
Speaking of bosses, the Cathedral is home to two significant encounters. The first one is with the High Council, a formidable group of enemies that you'll be facing simultaneously. A good strategy would be to focus on the Sacred Physician first, leaving the Lord Commander for last.
The final battle in the Cathedral will be with the Curator, a boss that dishes out massive damage. It might take you several tries to overcome this behemoth, and there's no shame in backing out and returning later, more powerful and prepared.
Once you've defeated the enemies and emerged victorious from the Cathedral of Light, you will unlock World Tier 3: Nightmare, opening up a new world of endgame content and adventures.
Wrapping Up
We hope this guide helped you locate the Cathedral of Light in Diablo 4. Remember, preparation is key, and leveling up before stepping foot into the dungeon can significantly improve your chances of survival. Enjoy the thrill of the battle, and may your journey through Sanctuary be victorious!
Read More From Remeshed: