If you've been interacting with fellow gamers on the popular online platform Roblox, you've likely noticed a recurring phrase popping up in in-game chat: F4. The Roblox community, known for its unique and evolving language, has adopted this term, and it is now frequently seen in various games. If you're unsure of its meaning and want to stay up-to-date with the Roblox lingo, you've come to the right place.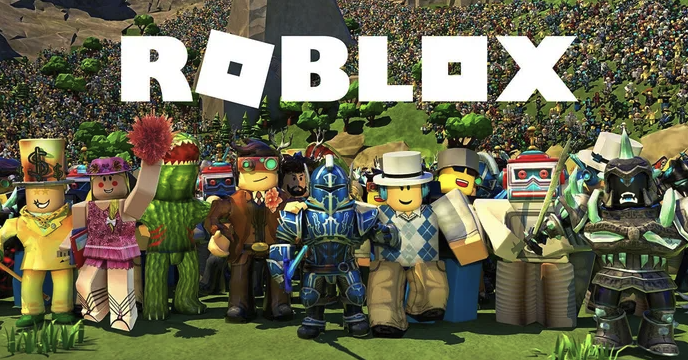 F4: The Basics
In its simplest form, F4 in Roblox is slang for 'Quit The Game.' The origin of this term is rooted in the widely recognized keyboard shortcut ALT + F4, which is used to close the active window on most computers immediately. When players type F4 in the chat during a game, it can be interpreted as a form of light-hearted mockery or taunt aimed at opposing players, implying that they are performing so poorly that they might as well exit the game.
The Evolution of F4
This particular slang started with a slightly different use. Initially, some players would mislead others by claiming they would receive a special reward if they input the ALT + F4 shortcut. The catch, of course, was that the player who fell for the prank would suddenly find themselves out of the game altogether, having been tricked into exiting.
Over time, F4 has transformed from being a practical joke to becoming a slang term, widely recognized among Roblox players and even spilling over into the larger video gaming community. Today, the term is often seen on social platforms like TikTok, underlining the permeating influence of gaming culture in broader spheres of entertainment.
The Influence and Usage of F4
The F4 term has seen usage beyond Roblox, finding its way into other online gaming platforms such as Valorant. The phrase has become a widespread taunt, used by confident players to challenge their opponents or jest about their skills.
While this can be taken in good fun, it's essential to remember that online gaming should maintain an atmosphere of respect and fair play. The usage of F4, or any similar taunts, should never escalate into harassment or toxicity. Thankfully, Roblox offers privacy settings that allow users to disable chat entirely, providing a means to avoid any unpleasant or uncomfortable interactions.
To do this, navigate to 'Settings,' then 'Privacy.' Under the 'Who Can Talk To Me' option, select 'No one.' This will disable your in-game chat, providing a more peaceful gaming experience if you prefer not to engage with the chatter.
Conclusion
Roblox continues to be a dynamic and evolving platform, with its in-game slang reflecting the ever-changing trends of its dedicated player base. Understanding terms like F4 can help you stay in touch with the game's community and even enhance your gameplay, ensuring you're always up-to-date with the game's unique lexicon.
Whether you use it as a cheeky taunt or simply to understand what your fellow players are saying, knowing what F4 means is a valuable addition to your Roblox knowledge. Just remember – gaming should always be about having fun and respecting others, so let's keep the competition friendly!
Read More From Remeshed: