Zelda: Tears Of The Kingdom (TOTK) is a game that seamlessly blends exploration and survival with a well-rounded culinary system. In the vast land of Hyrule, you'll encounter various ingredients that can be combined to make delicious meals.
One such dish is the Veggie Cream Soup, which not only delights your taste buds but also offers valuable in-game benefits. Here's a comprehensive guide on how to craft this tasty dish in Zelda: TOTK.
Getting Started: Gathering the Ingredients
Rock Salt
Our first ingredient is Rock Salt, a vital component that adds a savory flavor to the soup. To procure this, you'll need to break ore deposits and rocks scattered throughout the game world. However, if mining isn't your preferred method, Rock Salt can also be obtained from certain shops in the game.
Fresh Milk
The next item on the list is Fresh Milk. This ingredient is vital to give the soup its creamy texture. Unlike Rock Salt, Fresh Milk is not naturally found in the game world. You'll need to visit the local shops in the game, which regularly stock this item.
Vegetables
Finally, you'll need a vegetable. The beauty of this recipe is that you can use any vegetable of your choice. Each vegetable could potentially bring a unique flavor profile to the dish. Experiment with various veggies to find your favorite combination.
Cooking Up the Veggie Cream Soup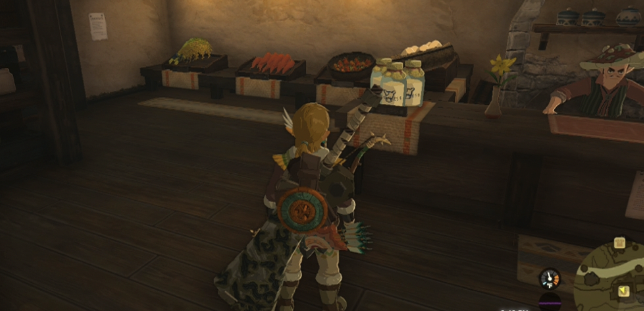 Once you have all your ingredients, it's time to get cooking. The game doesn't require complex cooking mechanics, so don't worry if you're not a seasoned chef in real life. Follow these simple steps:
Combine Rock Salt, Fresh Milk, and your chosen vegetable in the cooking menu.
Wait for a short time while the game simulates the cooking process.
After a few moments, your Veggie Cream Soup is ready.
Personalizing Your Soup
This recipe is customizable to your preference. You're not restricted to specific vegetables, which gives you the freedom to experiment with different variations of Veggie Cream Soup. So, if you're adventurous enough, you can modify this recipe and create a unique version that caters to your in-game character's needs or simply to your taste.
Final Words
The Veggie Cream Soup is more than just a dish in Zelda: TOTK. It showcases the depth of the game's mechanics and the thoughtfulness in creating an immersive experience that extends even to the culinary delights of the characters. Remember, gathering the right ingredients is half the battle, but how you combine them allows you to express your creativity and tailor your gaming experience. So, keep experimenting, keep cooking, and enjoy the taste of success in Zelda: Tears Of The Kingdom!
Read More From Remeshed: