Arcane Odyssey in Roblox is a very adventurous game with a world where you have many different islands to explore and seas to sail.
Arcane Odessey features the typical treasure hunts through the use of Treasure Charts that point you toward the final spot. If you have found a treasure chart, you've come to the right place to learn how to use it.
How To Use Treasure Charts In Arcane Odyssey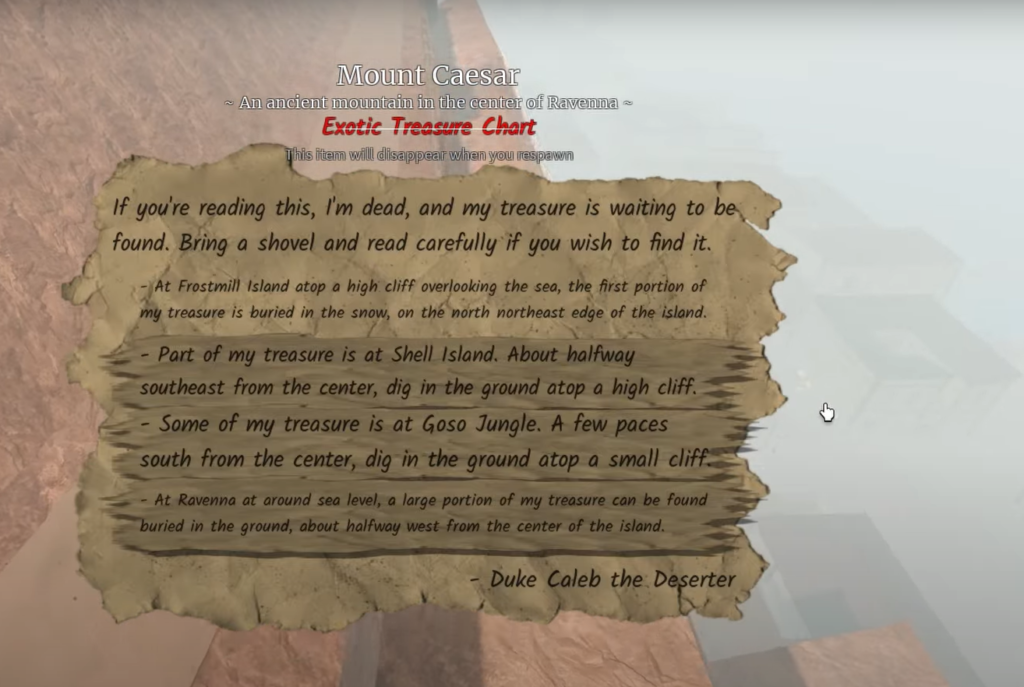 If you've played Arcane Odessey and have had the luck of finding a Treasure Chart, you will notice that it mostly contains information like what island the treasure is buried on, its location in terms of north, east, west, or south, and maybe some landmarks too that will help you identify the location of the treasure. Just head to that location with a shovel (found in common chests) and dig the treasure right out.
Unfortunately, most of the time, these Treasure Charts are very poorly worded, and players struggle to pinpoint the location of the treasure, however, thanks to the new map where you can see your own location, finding the treasure will be a piece of cake for you. This is because the Chart mostly navigates with the centers of different islands as reference points to the general direction (North, East, West, and South), and you need to know your own location for that.
What To Do When You Find A Treasure Chart In Arcane Odyssey?
The first thing you should do is focus on not dying. This is because the Treasure Chart is only temporary, and it will disappear once you die or log out, so make the most of it and start looking for the treasure instantly. If you think you can just memorize what's written on the chart and then follow it even after you have died, your plan will fail because you need to have the chart in order for the treasure chest to appear.
How To Use A Treasure Chart That Leads To Multiple Chests
Another thing to note is that there can be up to five different treasure chests pointed by each chart, and these will be shown in sequential order. You will first need to find the first chest, from where you will be able to navigate to the next chest due to the newly visible hint. Usually, the best loot is contained in the latter chests, so you better keep going till you find the last one.
Wrapping Up
Following a Treasure Chart actually is that simple, just make sure you read the hints correctly as they are very carefully worded. Don't miss out or wait a second longer the next time you find a Chart, you don't wanna risk it disappearing just because you died. If you're looking for more Guides on Arcane Odessey from Roblox, make sure to check out our Guides tab.
Read More From Remeshed: