Welcome to your all-in-one guide for Roblox Doors Codes, your golden ticket to winning rewards and enjoying a smoother gameplay experience. In this article, we will dive deep into understanding the Roblox Doors game, what these codes are all about, how to use them, and the latest ones available. But first, let's understand what Roblox Doors is all about.
What Is Roblox DOORS
Roblox DOORS, developed by LSPLASH, is a highly popular horror-themed game on the Roblox platform that has gained immense popularity over the years. The game takes players through a spooky, endless maze of doors and rooms where every door could lead to a possible fright. As players, your task is to navigate through these countless doors, dodging lurking horrors while using your detective skills to solve the endless maze of puzzles.
Equipped with limited resources, players have the option to purchase items like Vitamins, Lockpicks, and Flashlights from the Pre Run Shop using the game's primary currency, Knobs. These items can help you survive longer, take shortcuts through the game, and increase your chances of getting further with each run.
What are Roblox Doors Codes?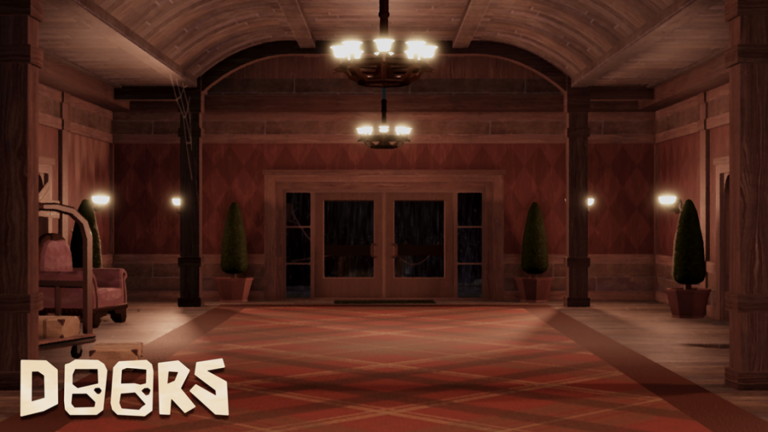 Roblox Doors Codes are essentially redeemable rewards given out by the game developers. These codes offer free items like Knobs and Revives, which can make your gaming experience smoother and more exciting.
Knobs and Revives are the game's vital currencies that can significantly improve your character's survival and progress during its DOORs journey. The game typically releases new codes to celebrate milestones like hitting a certain number of visits.
Latest Roblox Doors Codes – June 2023
We've compiled the latest working Roblox Doors Codes for June 2023. Note that these codes can expire, so we advise redeeming them as soon as possible:
THREE— Redeem for a revive and Knobs
SCREECHSUCKS— Claim this code for 25 Knobs
Do note that these codes might stop working when they have reached their expiration date or after a certain number of uses.
Expired Roblox Doors Codes
Below are some of the expired codes for the Roblox DOORS game. They're listed for reference purposes, and they will not yield any rewards if tried:
2BILLIONVISITS
SORRYBOUTTHAT
ONEBILLIONVISITS
PSST
LOOKBEHINDYOU
TEST
To stay updated with the latest codes, players are encouraged to follow the developer, LSPLASH, on their Twitter account and join their official Discord server.
How to Redeem Roblox Doors Codes
Redeeming Roblox DOORS codes is a straightforward process. Here's how you can do it:
Launch the Roblox DOORS game.
Click on the Shop button located on the left-hand side of the screen.
Once the Shop menu opens, find and click on the text box that reads "Enter code here" located at the top of the screen.
Enter or paste the code you wish to redeem in this text box.
Finally, click on the CONFIRM button to redeem your reward.
Remember that codes are case-sensitive. Make sure to enter them exactly as they are listed.
Wrapping Up
Roblox Doors offers a unique, thrilling, and mysterious gaming experience, made even more fun with the addition of redeemable codes. So, whether you're a newbie to the game or a seasoned player, these codes can provide a significant boost to your gaming journey. We hope this guide has helped you get some extra goodies in Roblox DOORS.
Read More From Remeshed: