Whether you're a newcomer or a seasoned player of the social simulation game Life Makeover, you'll appreciate the importance of redeem codes. These redeem codes provide exclusive in-game rewards like free diamonds, gold, tickets, makeup, furniture, and more.
In this article, we will provide an exhaustive list of the Life Makeover redeem codes for July 2023 and guide you on how to redeem these codes.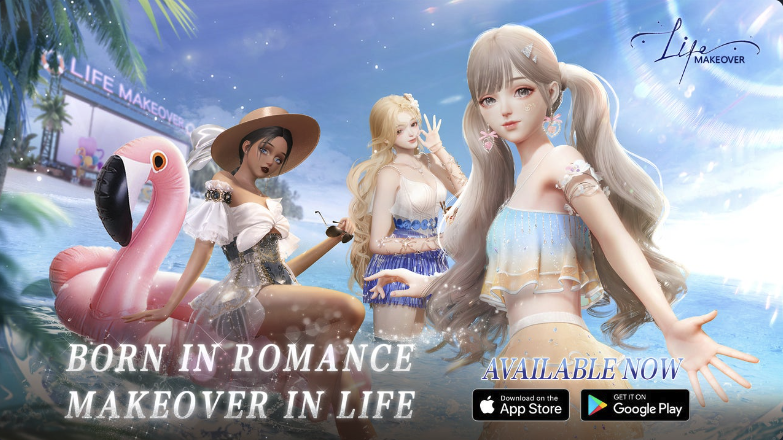 Active Life Makeover Codes for July 2023
These codes are tested and verified as of July 2023. Be sure to act fast, as these codes are subject to expiration:
LM510 – Redeem this code for exclusive rewards.
HW510 – Redeem this code for exclusive rewards.
LMDAY1 – Redeem this code for exclusive rewards.
LMDAY2 – Redeem this code for exclusive rewards.
LMDAY3 – Redeem this code for exclusive rewards.
GERALD – Redeem this code for exclusive rewards.
E9FFEA3 – Redeem this code for 20k Gold and 50 Event vouchers (This code is applicable to new characters).
WELCOMEFM – Redeem this code for rewards.
Please note: Codes are case sensitive, so ensure you enter them exactly as they appear on this list.
How to Redeem Life Makeover Codes
Redeeming Life Makeover codes is a straightforward process. Follow the steps below to redeem these codes in-game:
Launch the game: Start by opening the Life Makeover game on your device.
Access Profile: Tap on the Profile icon located on the top left side of the screen.
Open User Center: A new window will pop up. Click on the User Center button, then tap on the Exchange Code button.
Enter Code: Input any of the Life Makeover exchange codes provided above in the textarea.
Confirm: Click on the Confirm button, and you will receive your rewards immediately in-game.
Understanding the Nature of Life Makeover Codes
Life Makeover codes come in two categories: permanent codes and time-limited codes. Permanent codes can be redeemed at any time, while time-limited codes are only valid for a certain period or number of attempts. Once the time limit is reached, these codes can't be redeemed.
Also, it's important to note that a redeem code can only be used once per player account. If you try to redeem a code that you have already used, it will not work.
Keeping up With New Life Makeover Codes
Life Makeover codes are usually released on the game's official social media handles, including Facebook, Instagram, Twitter, Reddit, Discord, and occasionally on YouTube. The developers typically publish new codes on special occasions like milestones, festivals, partnerships, and special events.
To keep track of all the new codes, make sure to follow Life Makeover on these platforms or bookmark this page, as we will update this article with all the new redemption codes once they are available. Enjoy your journey in the beautiful world of Life Makeover!
Read More From Remeshed: