Developed by MrOkiDoki, Battlebit Remastered is an action-packed, first-person Massively Multiplayer Online (MMO) shooter that combines low-poly graphics with highly destructible maps. It allows you to immerse yourself in a large-scale gaming experience that can accommodate up to 254 players on a single server. The game allows players to choose from various specializations and engage in customizable battles across different terrains, including land, air, and sea.
One could liken Battlebit Remastered to Rainbow Six Siege, but with a much larger scale of operations. This team-based tactical shooter offers different types of matches, ranging from 8v8, 16v16, 32v32, 64v64, to 127v127. You can arm yourself with over 38 unique weapons, each equipped with special upgrades and attachments. And if that's not enough, you can also use vehicles, boats, or air support to outsmart your enemies.
The game offers a range of captivating maps that dynamically scale based on the number of players participating in a match. Some of the popular maps include Basra, Frugis, Vilaskis, Lonovo, District, among others, each offering unique challenges. However, to ensure an optimal gaming experience, it is recommended to have an optimized device's operating system.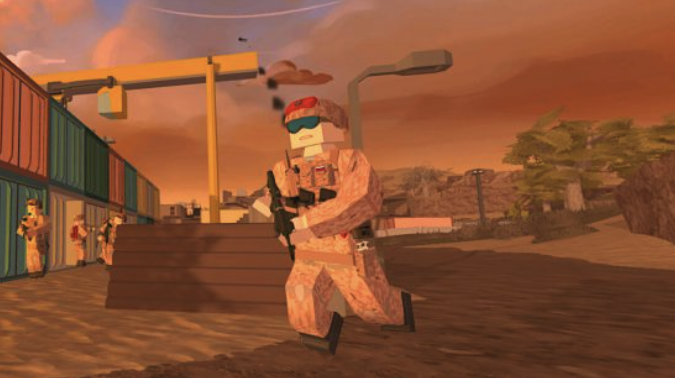 Pricing of Battlebit Remastered
Contrary to what the visuals might suggest, Battlebit Remastered is not a free game. The low-poly models and relatively stripped-down effects might remind players of free games like Roblox, but Battlebit Remastered comes with a price tag. The game offers exceptional gunplay and hilarious voice comms, which are well worth the cost for fans of Battlefield-style gameplay.
Battlebit Remastered is currently an Early Access game on the Steam platform and costs $14.99 to purchase. In addition, the first supporter pack is available for an additional $19.99. Both can be purchased together at a discounted price of $33.23. This might seem steep to some, but the game offers an extensive gameplay experience that is worth every penny.
System Requirements for Battlebit Remastered
The game demands a certain level of hardware specifications to run smoothly. The minimum system requirements include a 64-bit processor and operating system (Windows 7 or later), a Quad-core Intel or AMD processor with 3.0 GHz or faster, 8 GB RAM, and a dedicated graphics card such as NVIDIA GeForce GTX 960 or AMD Radeon R9 280X series card or higher. For online gameplay, a Broadband Internet connection is a must.
On the other hand, the recommended system requirements include a 64-bit Windows 10 operating system, a Quad-core Intel or AMD processor with 3.4 GHz or faster, 16 GB RAM, and a higher-grade dedicated graphics card such as NVIDIA GeForce GTX 1070, along with a Broadband Internet connection.
Wrapping Up
In conclusion, Battlebit Remastered is not free to play, but its rich gaming experience and highly customizable nature make it well worth the price. Gamers who enjoy large-scale, tactical MMO shooters will likely find this game to be a worthwhile investment.
Read More From Remeshed: