If you are on your first playthrough of Hogwarts Legacy you may run into times in the game when it would be useful to pass some time. Certain quests require you to do them at a specific time of the day. The quest may require it to be day or night to continue on with the story.
Rather than waiting in real time, Hogwarts Legacy has a feature allowing you to quickly pass time. Let's take a look at how you can use it.
How To Pass Time In Hogwarts Legacy
To pass time in Hogwarts Legacy, simply open up your in-game map. Push in the right thumb-stick (R3) and a menu will pop up asking you if you want to wait.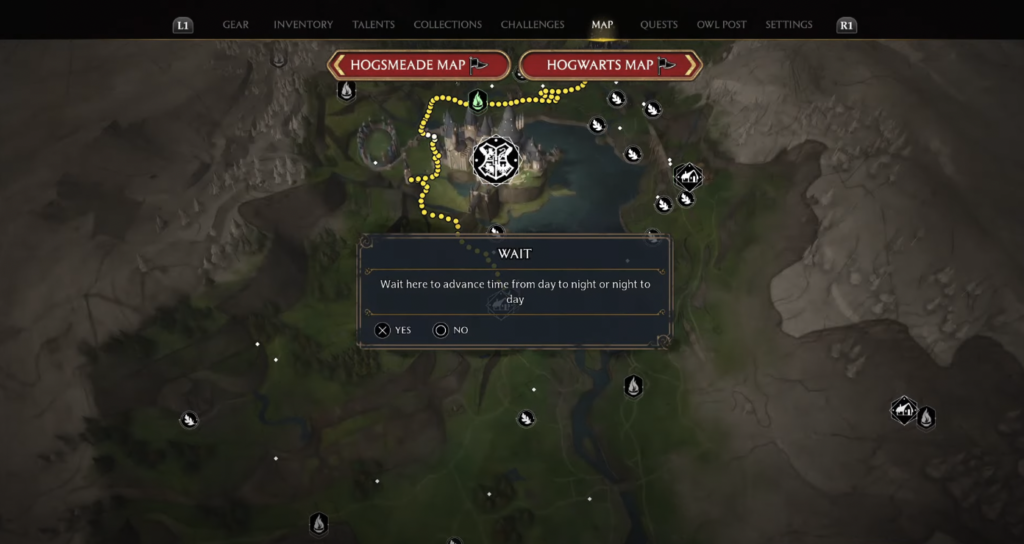 Press the Yes (X) button and the game will advance time from Day to Night or Night to Day depending on when you are waiting.
This can be super helpful when waiting for the correct time to start a new quest. You will likely find yourself using this feature a lot throughout your playthrough of Hogwarts Legacy.
There are a lot of Hogwarts Legacy classes and lessons which require it to be a certain time of day for you to start.
Wrapping Up
You should now easily be able to use the wait function whenever you need to in Hogwarts Legacy. No more waiting around trying to kill time so you can start a quest. Make sure to also check out our full guide on how to unlock every broom in Hogwarts Legacy.
Read More From Remeshed: