Steam is the biggest PC gaming platform to purchase games, play games and connect with your friends. They have thousands of games to choose from on their platform. You may be wondering how you can update your games to the latest version or check if there is any updates available for your games. In this article we are going to show you how to update games on Steam. Let's jump in and get started.
There are a couple of ways to update games on Steam and check if you have the latest version.
When you install Steam it will default to automatically updating your games when one becomes available. Unless you have changed your settings most of your games will be updating in the background.
How To Update Games On Steam – Method 1
Open the Steam application on your PC
Navigate to the Library tab in your application
Right Click on the game that you want to update and click on properties. Navigate to the updates section on the left hand side.
In the Updates section under "Automatic Updates" you will see three different options. If you want to keep your game updated at all times, select "Always keep this game updated".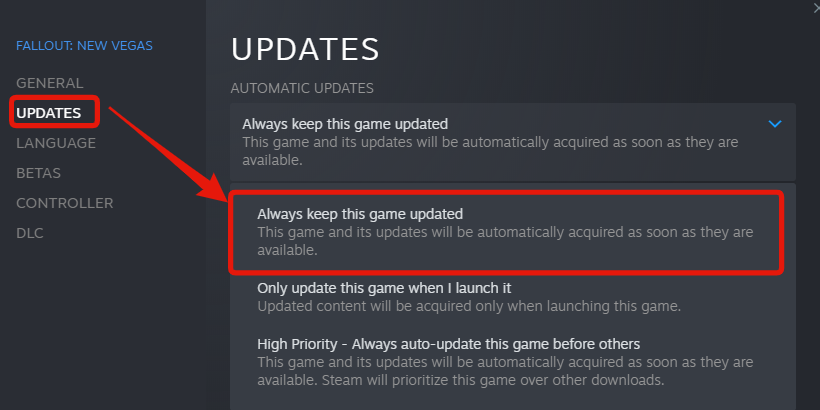 If you only plan to play a game once in a while you can set your game to "Only update this game when I launch it". This means that the game will only update when you go to start the game. This is a good option for someone with capped internet.
If you play a game every day and want to make sure it is always ready to go I would recommend selecting the "High Priority" option. This will ensure that this game is updated first if there is multiple updates available.
How To Update Games On Steam – Method 2
If you have previously paused an update in the past you will need to restart the update again to get the content to download.
If you look on the left hand side of your game library, any game that has had an update paused will be highlighted blue. You can see and example below.

To update this right click on it and click the download button. The update for the game will start to download again.

How To Update Games On Steam – Method 3
If you think that there is an update available but can't see it in Steam you can try the below method:
Open the Steam application on your computer
Navigate to your Steam Library
Right click on the game you want to update
Click on properties
Go to the Local Files Tab and click on "Verify Integrity of game files"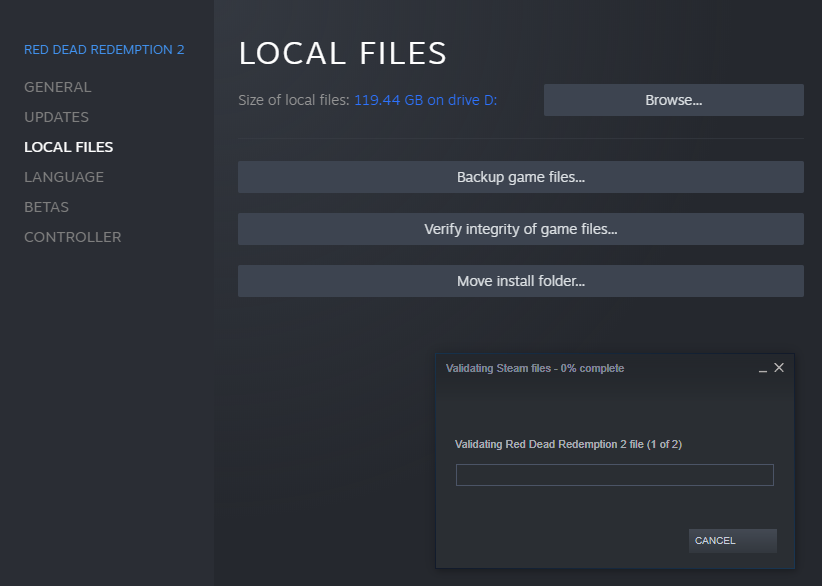 Steam will now check your game files and ensure that everything is fully up to date.
How To Check For Updates On Steam On Steam Client
If you want to check for an update on your Steam client follow the steps below:
Open the Steam application on your computer
Click the Steam button in the top left corner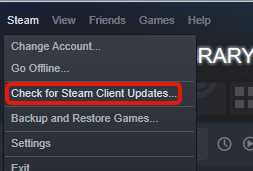 Click on "Check for Steam Client updates"
Steam will then check and install any updates if they are available
How To Pause An Update On Steam
If an update is slowing down your computer when you are trying to do something else you may want to pause the update. To do this follow the steps below:
Open your game library on Steam
Click on the downloads button at the bottom of the page
Click on the pause button beside the game that is currently downloading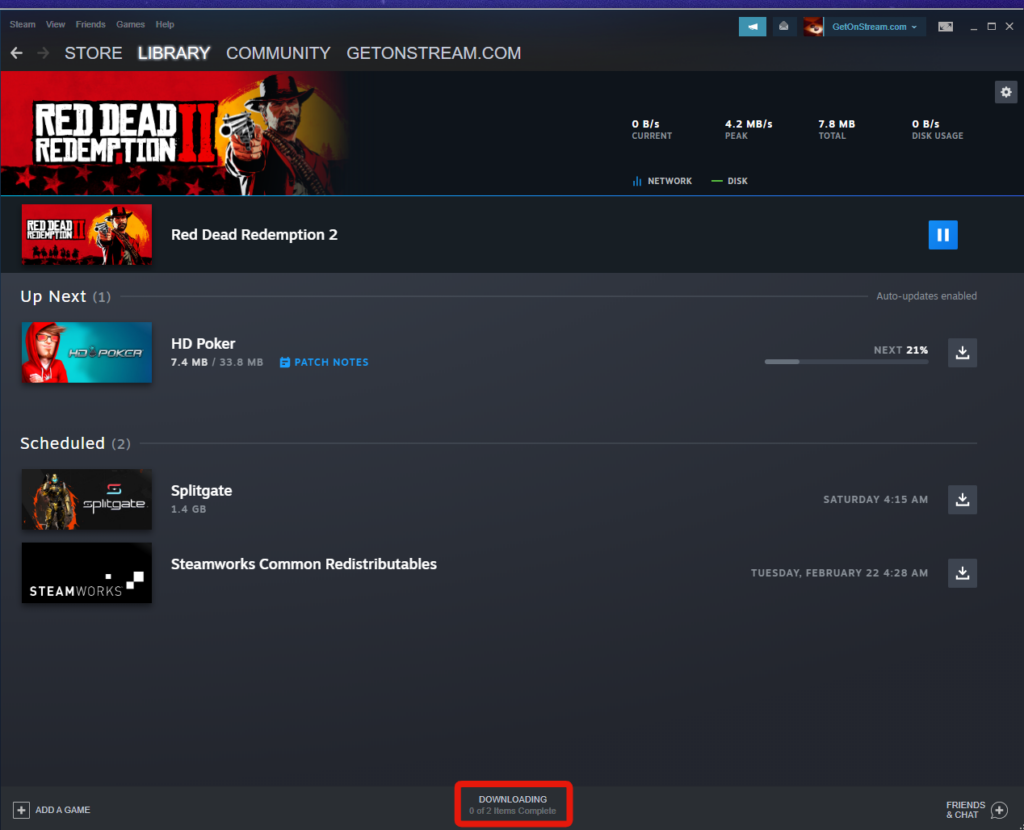 Downloading will now be paused for this game. You will have to un-pause the download to get it to download again.
Wrapping Up
Both your Steam client and steam games should be fully up to date now. You can enjoy playing the latest versions of your games. If you want to make sure that your games stay up to date, turn on the automatic updates feature.
Read More From Remeshed: