The Chicago Typewriter is a powerful and iconic weapon in the Resident Evil series, first introduced in Resident Evil 4. Now, the Resident Evil 4 Remake offers players a chance to unlock this formidable submachine gun once again. This guide will walk you through the steps to obtain the Chicago Typewriter, or rather, its upgraded counterpart, the Chicago Sweeper. Let's dive into the process of unlocking this impressive weapon!
The Chicago Typewriter vs. The Chicago Sweeper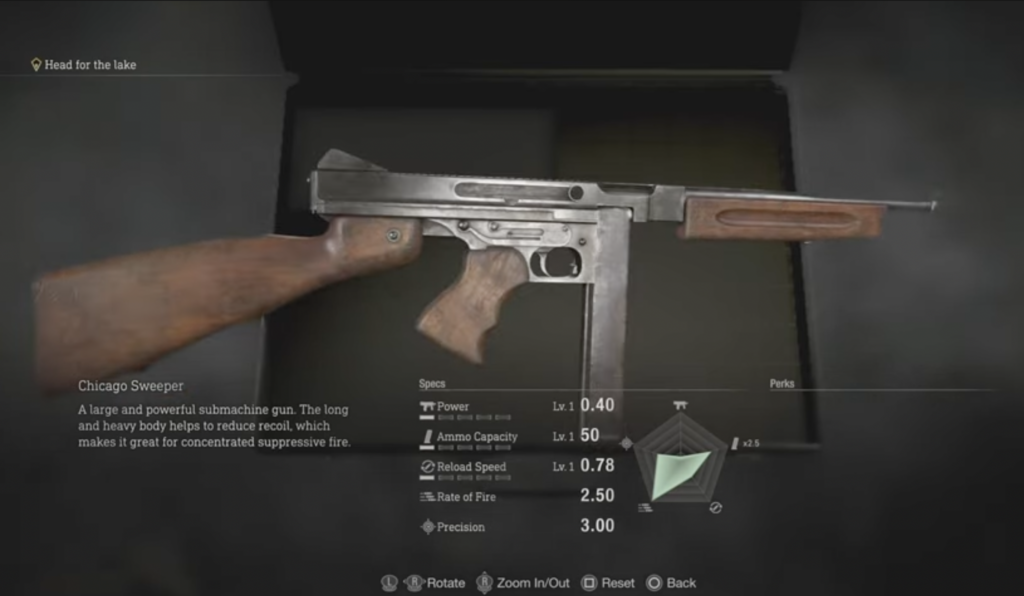 Is the Chicago Typewriter in Resident Evil 4 Remake?
Technically, the Chicago Typewriter is not present in the Resident Evil 4 Remake. Instead, the game features the Chicago Sweeper, which starts as a generic SMG but can be fully upgraded to have infinite ammunition, similar to the Chicago Typewriter from the original game.
How to Unlock the Chicago Sweeper
To obtain the Chicago Sweeper, you must first complete Resident Evil 4 Remake and unlock the highest difficulty level, Professional. Follow these steps to unlock the weapon:
Complete the main game: You need to finish the main story of Resident Evil 4 Remake at least once. This will unlock the Professional difficulty.
Finish the game on Professional difficulty with an A rank: Complete the game on Professional difficulty in under seven hours to achieve an A rank.
Tips for Completing the Game on Professional Difficulty
Play the game once and upgrade your weapons: Take your time on your first playthrough, completing side quests and finding treasures. Upgrade at least one or two weapons to the max.
Start a New Game+ on ProfHessional: With your upgraded weapons, you can easily tackle early enemies and speed through the first few chapters in less time.
Skip cutscenes and avoid exploration: Time is crucial for achieving an A rank. Skipping cutscenes and minimizing exploration will save you valuable minutes.
Consider the Infinite Rocket Launcher: Alternatively, you can sell all your items and spend 2,000,000 Pesetas on the Infinite Rocket Launcher to breeze through the game in around three hours.
A Reward Worth the Effort
Once you've completed Resident Evil 4 Remake on Professional difficulty with an A rank, the Chicago Sweeper will be available for purchase. With infinite ammunition and an impressive rate of fire, this powerful weapon can make the game a lot easier, clearing out large groups of enemies and taking down bosses with ease.
Now that you know how to get the Chicago Typewriter (or Chicago Sweeper) in Resident Evil 4 Remake, it's time to put in the work and unlock this incredible weapon. Happy hunting!