Diablo 4 brings an innovative and engaging class system to the table, and one of the most compelling classes is the Sorcerer. Unique to this class is the Enchantment Slots system, a mechanic that allows Sorcerers to augment their skills with passive perks and bonuses. Today, we will guide you through the process of unlocking the Fireball enchantment for the Sorcerer in Diablo 4.
Understanding the Sorcerer Enchantment Slots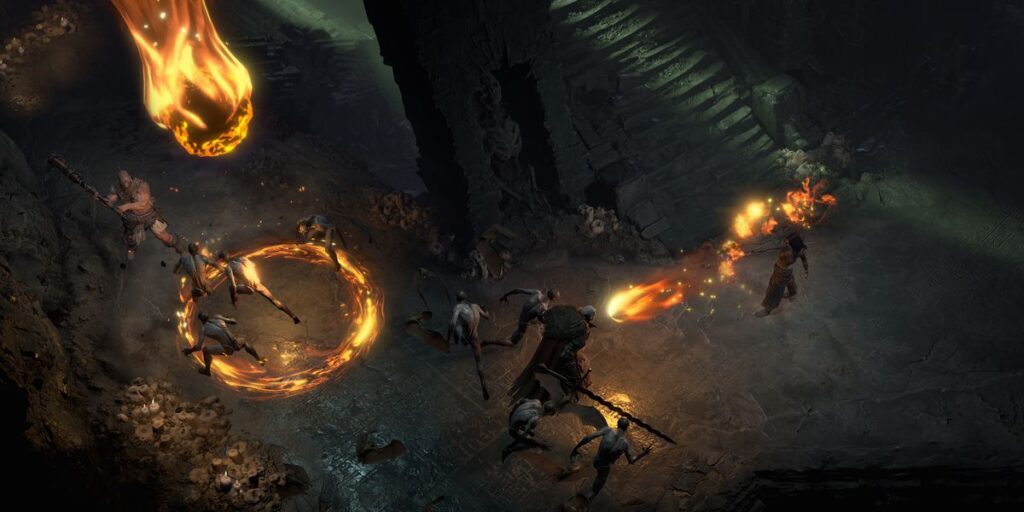 Before we delve into the specifics of the Fireball enchantment, it's essential to understand how the Enchantment Slots system operates. Exclusive to the Sorcerer class, Enchantment Slots are spaces where you can place a skill to unlock a passive perk or bonus related to that skill. These perks and bonuses range from offensive, defensive, resource, and utility effects.
In Diablo 4, skills must have at least one Skill Point to be placed in an Enchantment Slot, either from the Skill Tree or through gear. It's noteworthy that you can use a skill on your action bar and in an Enchantment Slot simultaneously. Any skill's ranks, enhanced variants, and upgrade choices will carry through when placed into an Enchantment Slot, offering flexibility and strategic depth.
Unlocking these slots requires reaching certain levels. The first slot unlocks at level 15, and the second at level 30. Here's how to unlock your Sorcerer's Enchantment Slots.
Step by Step: Unlocking Sorcerer Enchantment Slots
When playing as a Sorcerer, upon reaching Level 15, the "Legacy of the Magi" sidequest will appear in your quest log. To trigger the quest marker on your map, activate this quest. You'll then need to return to Nevesk, your game's starting point. Here, you will encounter Mordarin, an older man situated at the quest marker.
Mordarin requests a favor: the retrieval of the Forgotten Codex from the Lost Archives to the east. The Lost Archives are a dungeon filled with multiple rooms and demons. Your mission involves battling through this dungeon to reach the marker, open the Dust-Covered Chest containing the Forgotten Codex, and return to Mordarin.
After fulfilling this quest, the first Enchantment Slot will be unlocked at level 15.
Unlocking the Fireball Enchantment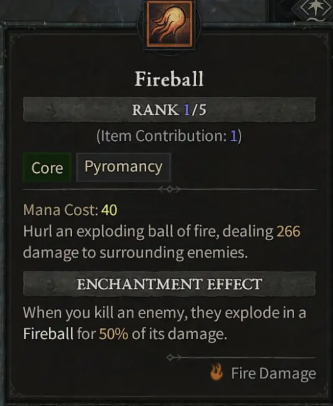 Now, let's dive into the specifics of unlocking the Fireball enchantment. Once you've unlocked a Sorcerer Enchantment Slot, you can select any active spell that has at least one rank. This can come from a skill point allocation or, more interestingly, any item that adds a rank as long as you've got it equipped.
To unlock the Fireball enchantment, navigate to the Abilities panel and click on Skill Assignment. The bottom section is where you can pick a spell that will have an extra effect enabled.
Choose Fireball as your enchantment. When Fireball is active, it imparts an additional 48 burning damage for eight seconds after dealing direct damage. The beauty of these Diablo 4 Sorcerer Enchantment slots is that they offer amazing bonuses that diverge significantly from their usual quirks as active skills.
You also have the ability to upgrade the Fireball skill through 5 ranks. To do this you will need to spend skill points in the skill tree menu. Each rank increases the amount of damage the fireball will do:
Rank 1 – 60% Damage
Rank 2 – 66% Damage
Rank 3 – 72% Damage
Rank 4 – 78% Damage
Rank 5 – 84% Damage
In Diablo 4, spell levels count as unlocks, even if they came from an item's rolled properties. This means you can select a spell that you didn't put a single skill point into as long as you keep that gear piece equipped.
Wrapping Up
Mastering the Diablo 4 Sorcerer class's Enchantment Slots, specifically the Fireball enchantment, adds strategic depth and allows you to maximize your character's potential. Experiment with different enchantments and configurations to find the combination that best suits your play style.