Diablo 4 has introduced mounts to the popular gaming franchise, giving players an exciting new way to traverse the vast open-world regions of Sanctuary. In this beginner's guide, we'll explore how to unlock mounts in Diablo 4, find new ones, and customize them to make your steed stand out.
How To Unlock Mounts in Diablo 4
To unlock the ability to use mounts in Diablo 4, players need to complete the mission "Mount: Donan's Favor." This quest becomes available at level 36 once you've reached a specific Act in the game. After completing this mission, you'll gain access to the stables, where you can store mounts and use the riding mechanic.
Acquiring New Mounts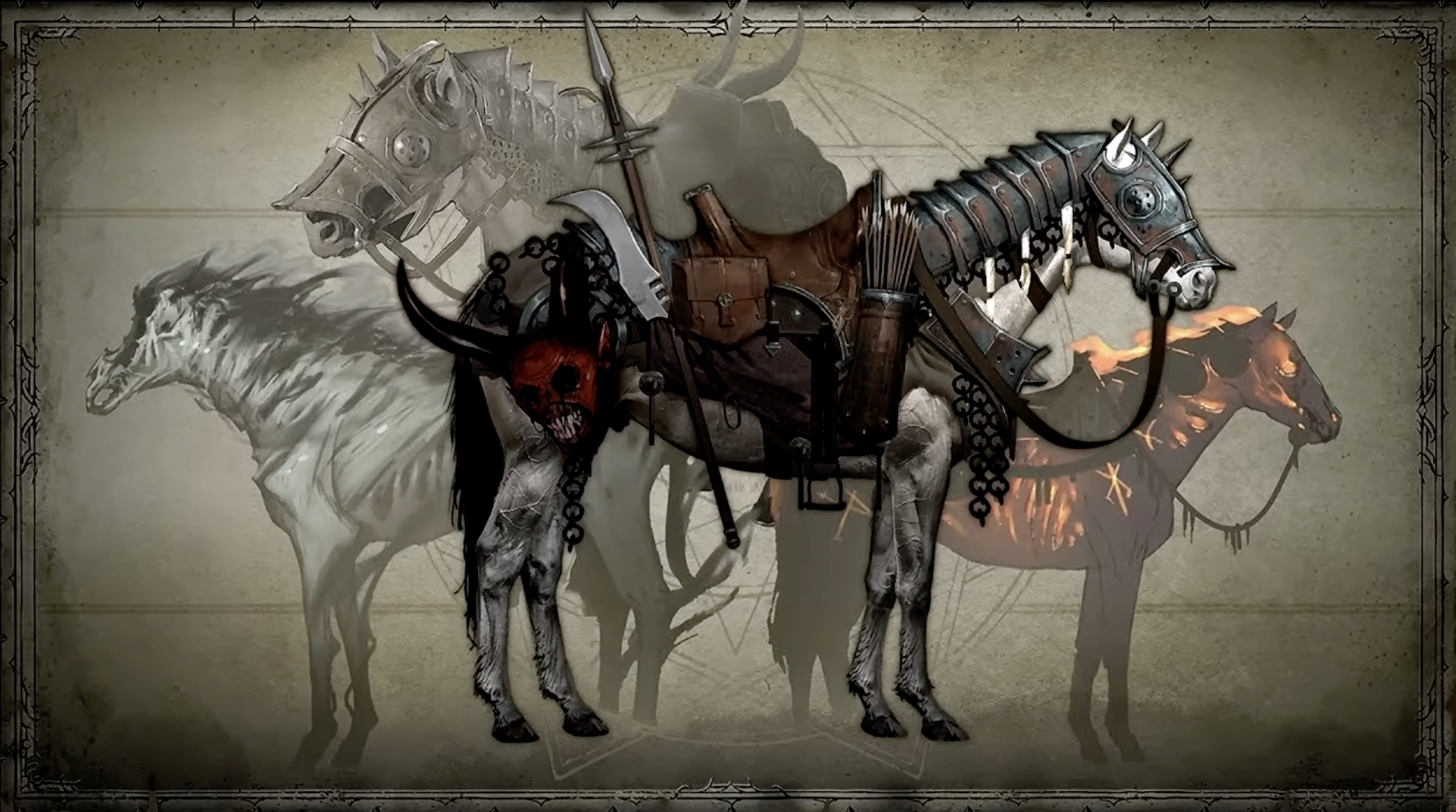 Once you have access to the stables, there are several ways to obtain new mounts in Diablo 4:
Loot: You may find mounts as loot drops from enemies or treasure chests.
Quest Rewards: Completing certain quests or challenges could reward you with a unique mount.
Purchasing: Visit Stable Masters in major settlements to buy new mounts.
Customizing Mounts
To customize your mount, interact with a Stable Master to bring up the Stables menu. From there, you can choose from various customization options:
Saddles: Change the saddle on your mount for a new appearance and added comfort.
Armor: Equip your steed with armor to increase its protection.
Trinkets: Add decorative trinkets to your mount, such as the head of a fallen enemy, to showcase your victories.
Increasing Mount Speed
As of now, the method to increase mount speed in Diablo 4 remains uncertain. However, there are reports of collecting different types of Horseshoes (Hoof Plate items) from various activities that may help increase the speed of your mounts. More information on this will become available as the game develops.
We will update this article once the full game is released.
A Note on the Diablo 4 Beta
During the Diablo 4 beta, the mission "Mount: Donan's Favor" was not available, making stables and mounts inaccessible. However, players could still collect mounts, which they will be able to use and customize once the full game is released.
Wrapping Up
In conclusion, Diablo 4 offers players the exciting opportunity to unlock, acquire, and customize mounts for a more immersive gameplay experience. As you progress through the game and complete specific quests, you'll gain access to new mounts and customization options that will make your adventures in Sanctuary all the more thrilling.
Read More From Remeshed: