The Harry Potter world features three currencies — Knuts, Sickles, and the Golden Galleons. Of the three, Galleons has found its way into Hogwarts Legacy as the in-game currency. Along your journey, there might be instances where you'll be short on cash.
However, by then, you would've also caught and tamed many beasts, which can be sold if you didn't already know.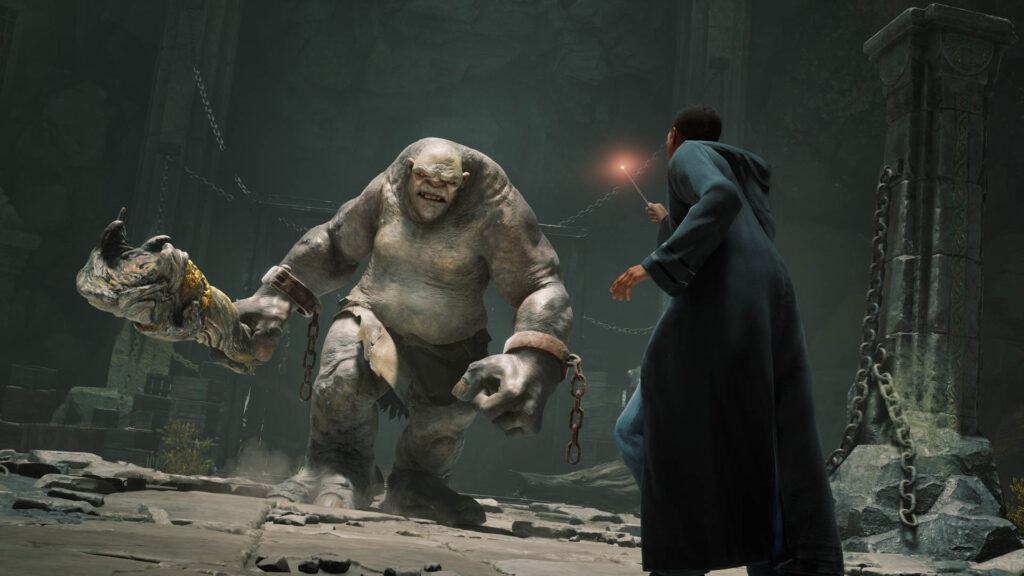 In fact, selling beasts in Hogwarts Legacy is a handy way of quickly gaining Galleons. That said, follow our guide if you want to make extra Galleons by selling your beasts in Hogwarts Legacy.
How Can You Sell Beasts In Hogwarts Legacy
Magical Beasts that are rescued and tamed are stored in Vivariums accessed through the Room of Requirements. These Magical Beasts will then act as pets, which you can feed and pet, and in return, they'll drop items needed for gear upgrades. But remember, you'll only store so many beasts at the Vivariums, and to make room for more, you'll have to sell some.
But before we get to selling Beasts in Hogwarts Legacy, you'll need to ensure you have access to the Nab Sack. That said, the Nab Sack acts as a beast's temporary storage, and it's the closest thing to Newt Scamander's briefcase, which is acquired after completing the main quest, The Elf, The Nab-Sack, and The Loom.
The quest is fairly simple, and it acts as a tutorial for using the Nab Sack. That said, Deek will ask you to rescue the following magical beasts: Puffskeins, Jobberknoll, and Mooncalfs, using the Nab Sack.
However, before using the Nab Sack, you'll have to allot a free spell slot. After that, just nab the mentioned beasts by aiming the sack at them and pressing the prompted buttons at the right time.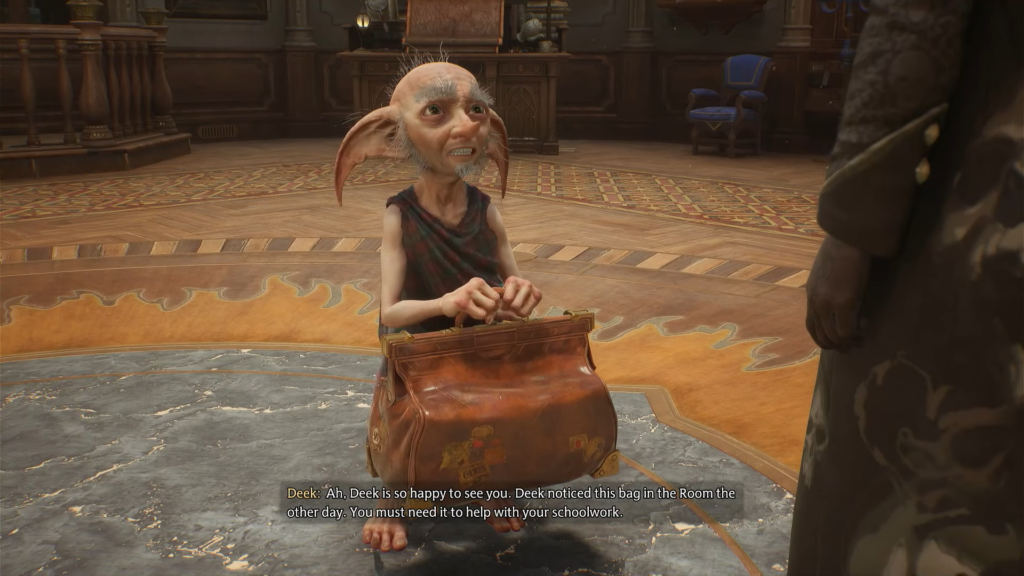 While the Room of Requirement unveils itself in a prior quest, completing The Elf, The Nab-Sack, and The Loom automatically unlocks your first Vivarium. However, a Vivarium biome only holds up to 12 Beasts of 4 different species. Luckily, by progressing further down the storyline, you can unlock 3 extra Vivarium biomes.
With all that being said, you're now eligible to store and sell beasts, but before that, make sure to fill your Nab Sack with the beasts you're getting rid of. Sorry, little ones.
Where To Sell Beasts In Hogwarts Legacy
In Hogwarts Legacy, there is only one NPC, Ellie Peck, at the Brood & Peck store in northern Hogsmeade, who'll generously buy beasts from you. However, despite the rarity of a beast, like the shiny beasts, every beast will sell for a hefty 120 Galleons, and that's a lot! Aside from that, you can also buy items required for gear upgrades from Ellie.
In addition, if you want a passive stream of Galleons filling your pockets, you should breed your tamed beasts. However, keep in mind that breeding only commences after completing the breeding side quest, Foal of the Dead.
Final Thoughts
In Hogwarts Legacy, you don't start with a bucketful of cash like Harry inherited from his parents. Instead, this is an RPG game where you slowly and steadily amass your fortune as you progress down its storyline. However, if you've spent every Galleon, you know how to recover it by selling your precious extra beasts.
Read More From Remeshed: