Sons of the Forest is the highly anticipated sequel to the popular survival game "The Forest". After a long wait, the game is finally here and even crashed steam on launch. Talking about crashes, the last thing you want is for your game to crash if you haven't saved your game. There's nothing worse than losing hours of progress.
In this guide, we will show you how to save your game and where you can find your saves on your computer. Let's jump in.
How To Save Game In Sons Of The Forest
When it comes to saving your game in Sons of the Forest, you will first have to reach a certain point in the game. You will have to build some form of shelter to unlock the save feature. Let's take a look at how to build a simple shelter so you can unlock the save feature.
The easiest shelter to build is using a Stick and A Tarp to create a primitive tent. To create the tent you will need two items, a large tarp and a stick.
Find the large tarp in the luggage which has washed ashore
Get a stick by chopping down a thin tree using your axe
To construct your tent start by equipping the tarp and laying it on the ground where you want your tent to be
Next, equip a stick from your inventory and go up to a corner of the tarp. You will see a red arrow allowing you to interact with the tarp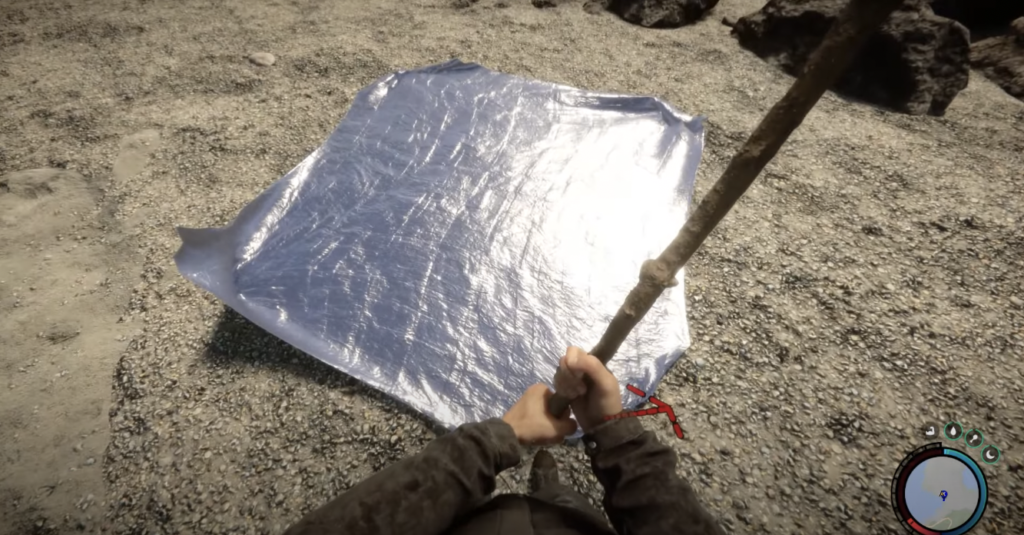 Your character will lift one of the corners up and construct the shelter. You can also use two sticks to lift up both corners of the tent.
Once you have constructed the tent walk up to it and you will see a save icon. Interact with it to save your game. You will have to come here to save every so often.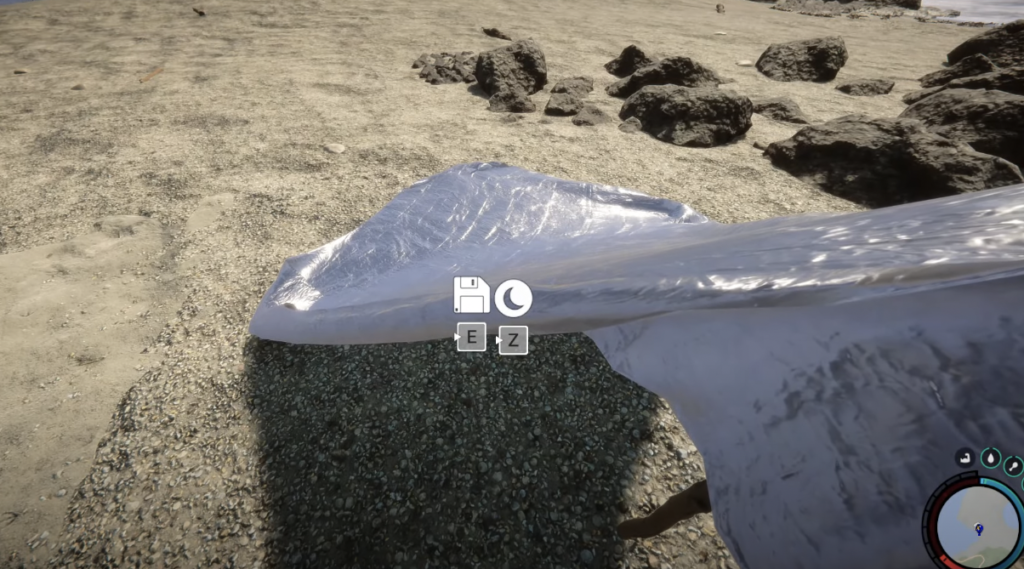 When you build new and bigger shelters you will also be able to save your game there.
You may also be interested in: Sons Of The Forest Best Settings For High FPS.
Sons Of The Forest Lost Progress
Many players are reporting that they are losing their progress in Sons Of The Forest due to save files not working. This is frustrating to players however the game is in early access so we will likely run into a lot of bugs.
The most common issue is Sons of The Forest crashing every 20 mins or so meaning players are losing progress. The only workaround for this is to ensure you save often to limit the amount of progress you will lose.
Wrapping Up
You now know how to construct your first shelter in Sons of The Forest and can now save your game. You can happily play the game knowing you are not going to lose all of your progress.
Read More From Remeshed: