Arcane Odyssey lets you explore the vast seas, where you'll come up against other pirates who'll be looking to wreak havoc on you. During these fights, you can get injured; however, the game doesn't have a one-type-of-typical-injury mechanic like most games. There are different injuries, and we'll be talking about them all, as well as their effects and how you can heal them.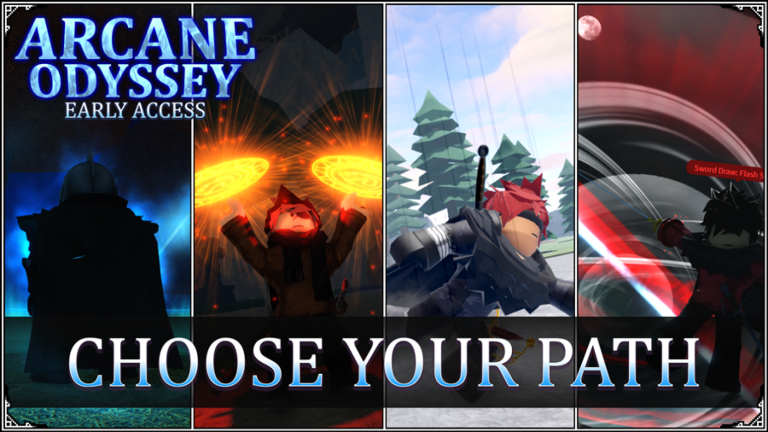 Arcane Odyssey Roblox How To Heal All Injuries
Although injuries typically heal slowly on their own, the severity of the injury may affect the healing rate. Consuming food or potions can potentially accelerate the healing process, and some injuries can even be healed instantly.
Additionally, hovering over the injury will display its severity level and provide information on the specific methods to heal it effectively. Active participation in combat may result in injuries that can significantly impact your ability to engage in future battles unless you take the time to heal. 
However, if your health falls below half, your injuries may deteriorate, worsening the situation. Note that dying and restarting the game will not undo your injuries. Also, keep in mind that you can only have one type of injury at a time.
Types Of Injuries In Arcane Odyssey
Here are all the injuries and how to heal them:
Leg Injury: The severity of this injury can cause you to move with a limp and run up to 50% slower than normal.
Hip Injury: This injury makes you take damage from falling regardless of the height, and the severity determines the amount of damage taken. More severe hip injuries can also stun you temporarily upon landing. Although the injury won't worsen upon landing, it won't heal naturally.
Calf Injury: Depending on its severity, this injury can hinder your ability to jump and high jump up to 75% less high than usual.
Back Injury: This injury can make you more vulnerable to damage, causing you to take up to 25% more damage from all sources. The severity determines the level of increased damage taken.
Chest Injury: This injury causes you to take unpredictable bursts of damage that vary in intensity based on the severity of the injury.
Final Thoughts
Injuries can be a significant hindrance in Arcane Odyssey, and it's important to understand how to heal them effectively to stay at your best during battles. Remember that healing takes time, and some injuries may worsen if not addressed promptly. So, keep an eye on your health, and make sure to take the necessary steps to heal any injuries you may sustain.