Embarking on the quest for the spectral charger ghost mount in Diablo 4 can be a daunting task, but worry not, we've got you covered. In this guide, we'll delve into the process of obtaining this coveted mount and help you claim this eerie, ghostly steed for your own.
What is the Spectral Charger?
Before we embark on this journey, it's important to understand what the spectral charger is. The spectral charger is an ethereal, spectral horse, one that stirs envy in the hearts of other players. The charger is not just any mount; it's a symbol of prestige, status, and accomplishment. And although its spectral appearance might beg the question, it does not require a saddle, nor does it need to be fed phantasmal carrots.
How to Acquire the Spectral Charger
Unlike other mounts in Diablo 4, which can be purchased from Stablemasters, bought from the in-game shop, or found as drops, the spectral charger is a unique entity. This ghost horse is free, yet it requires a bit of strategy and luck to obtain. Here's how:
Step 1: Complete the Main Campaign
The first step to acquiring the spectral charger is to complete the main campaign. Completing the campaign is a prerequisite for what's known as Legion Events. These Legion Events only start appearing once you've finished the game.
Step 2: Take On A Legion Event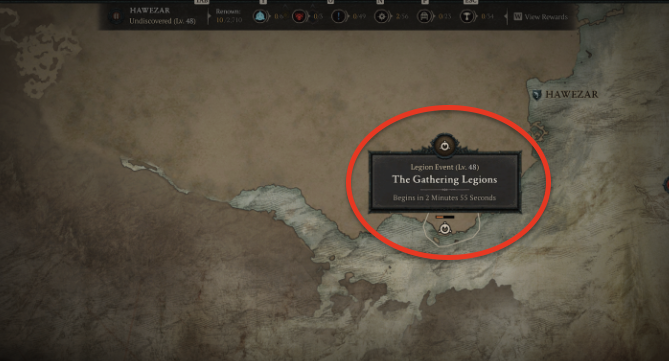 Legion Events are your key to obtaining the spectral charger. These are special events that occur periodically and randomly in different areas of the post-game Sanctuary. They're marked by a unique icon on the map when they're about to start. However, timing is crucial here – Legion Events are timed and if you're not quick enough, you might miss them.
Keep a keen eye on your map for these events. If you don't see one, don't fret; you'll simply need to wait for the next one. When you do spot a Legion Event, use fast travel to get near the event's location and ride over before the event ends. Remember, even if there are only a few seconds left on the timer, don't panic! There's usually some leeway and you can often make it in time if you act swiftly.
Step 3: Earn Your Reward
Once you make it to a Legion Event and complete it, you'll earn rewards, one of which could be the spectral charger. The spectral charger is a random drop reward from these events, adding an element of chance to the quest.
Wrapping Up
Remember, getting the spectral charger isn't just about completing a mission, but also about being patient and persistent. Keep an eye out for Legion Events and seize the opportunity when it presents itself. With time, your efforts will pay off and you'll find yourself the proud owner of the spectral charger, roaming the realms of Diablo 4 on your spectral steed. Happy gaming!
Read More From Remeshed: