Accio is a household name in the world of Harry Potter. It's a spell that wizards and witches use in their day-to-day lives and in their mystical conquests, and it's easily one of the most useful spells in Hogwarts Legacy.
Fortunately enough, the Accio spell is also one of the most easily attainable spells in the game, and this guide will take you through all the steps you need to do to acquire it.
What Does The Accio Spell Do In Hogwarts Legacy
Accio is a Summoning Spell that allows the user to levitate particular objects. You can hold the spell to move those objects in many directions. An underrated feature of the Accio spell is the fact that you can use it on enemies and adversaries, making it a deadly tool to use in tandem with other devastating spells. 
You'll learn how to use the Accio Spell in your first Charms class, which is also the place where you get to put Accio in your arsenal of spells.
How To Unlock The Accio Spell In Hogwarts Legacy
You'll unlock the Accio spell after going through one of the main quests in Hogwarts Legacy, the Charms Class quest. Fortunately, you'll get access to this quest quite early on in the game's story by attending your charms class.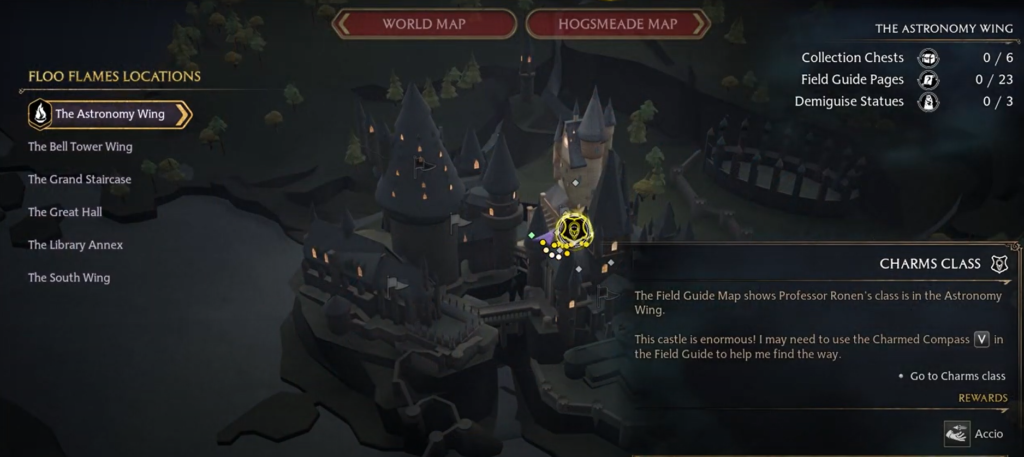 After finishing the Charms Class Quest, you'll learn how to use the Accio spell through a quick minigame that helps you learn the ropes. Your Charms professor will have you pull an object while using the Accio spell. Once you complete the task, you'll have demonstrated adequate mastery of the Accio spell, and it'll be added to your permanent spells.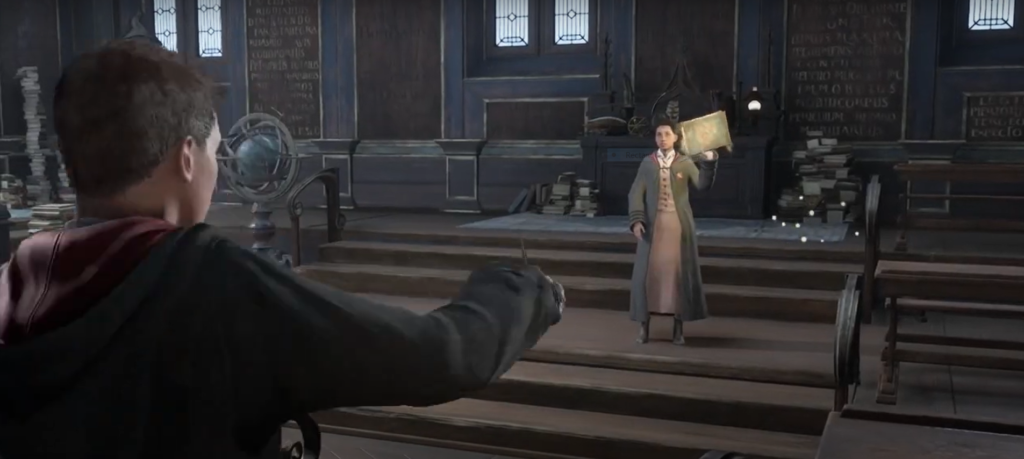 Where Do You Need The Accio Spell In Hogwarts Legacy
There's a good reason for Accio being one of the first spells you learn. Your character will find many uses for the Summoning Spell during your Hogwarts Legacy adventures. Besides being extremely handy during combat and utility, you'll also be using it in most quests.


Another use of the spell is for solving puzzles, as you'll find later on during the Merlin Trials. The trials are incredibly difficult to get through without the Accio spell, so it's probably a good idea to complete that Charms Class quest as soon as your train reaches Hogwarts. Besides, who'd ever pass up on a spell that brings everything to you? 
Final Thoughts
Accio is a fantastic tool to add to your arsenal. You'll often find yourself overwhelmed by waves of opponents, and the Summoning Spell serves as a great mechanism to hold them back so you can cast disarming and damaging spells upon them.