In the enchanting underwater world of "Dave the Diver," you will encounter a diverse array of marine life, from the humble seahorse to the formidable Moray Eel. This guide will help you navigate the beautiful depths of the Blue Hole, specifically focusing on how to capture the elusive Moray Eel, a vital ingredient for the renowned Moray Eel Curry dish in your sushi restaurant.
By following this guide, you'll enhance your diving abilities and, at the same time, unlock the valuable Fish Farm to further expand your culinary empire.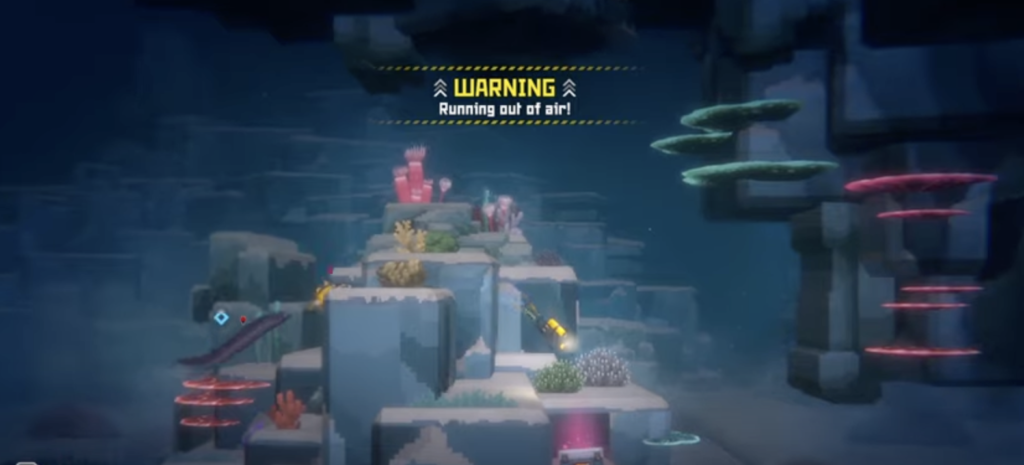 Unlock Night Diving
Your first step towards capturing the Moray Eel is to unlock night diving. For this, you need to complete the quest chain called 'Duff's Pink Delivery' and defeat the Giant Squid. This challenging feat will grant you access to Otto and the Fish Farm.
Explore the Blue Hole at Night
Once you have night diving at your disposal, you can venture into the captivating depths of the Blue Hole during the dark hours. During your nocturnal exploration, you should keep an eye out for new fish species, especially Moray Eels. These creatures are nocturnal and tend to surface at night, usually lurking near the water's surface in the open spaces between coral and rock formations.
Equip and Defend Yourself
In "Dave the Diver," Moray Eels can be formidable adversaries. These creatures can deal significant damage, so it's crucial to be well-equipped. Upgrade your weapon to both defend yourself against the eels and increase your chances of successfully capturing them. Dodge their attacks while continuously striking them until they're sufficiently weakened.
Catching Moray Eels
When you've managed to weaken a Moray Eel, it's time for the actual capture. Use your upgraded weapon to weaken the eel, then use a net or harpoon to capture it. Precision and caution are crucial during this stage. One wrong move could lead to losing the catch or even getting injured.
Expanding Your Culinary Ventures
Having captured a Moray Eel, it's time to expand your culinary repertoire. Apart from Moray Eel Curry, there are numerous other dishes you can create with the different aquatic species in the game. Hiring employees can help manage your restaurant's operations while you explore and gather more ingredients.
Obtaining Seasonings
To prepare the coveted Moray Eel Curry, you'll need certain seasonings, the most important of which is Turmeric. While waiting for Otto's arrival to unlock the Fish Farm, you should send your employees on missions to gather these spices. These spices, including Turmeric, can also be sold for coins, providing an additional source of income.
Serving Moray Eel Curry
With Otto present and the spices in your possession, it's time to head back to the sushi restaurant and make sure the Moray Eel Curry is on the menu for the night. Serve this special dish to Otto, and he will reward you by spending the entire night constructing a Fish Farm for Dave. This farm is an invaluable addition to your operations, as it allows you to breed a variety of fish species.
Mastering these steps will not only help you secure the elusive Moray Eel but also unlock various aspects of the game, enhancing your gameplay experience in "Dave the Diver". Happy diving and cooking!
Read More From Remeshed: