If you want to create the Wiggenweld potion in Hogwarts Legacy you will need to combine Horklump Juice with Dittany Leaves. Dittany Leaves are pretty easy to come by however Horklump juice is a little more complicated.
In this guide, we will show you the 2 methods of obtaining Horklump juice in Hogwarts Legacy.
How To Get Horklump Juice In Hogwarts Legacy
There are two ways to get Horklump juice in the game. You can get it by purchasing it from a vendor or harvesting Horklump juice yourself.
How To Purchase Horklump Juice In Hogwarts Legacy
The first way to get Horklump Juice is to simply purchase it from a Vendor in the game such as Parry Pippin at J. Pippin's Potions in Hogsmeade.
Here you can purchase Horklump Juice for 50 Galleons each. This is quite an expensive method of getting the ingredient. Once you have emptied the vendors stock, you will have to wait a few days before he has more.
In the meantime you can Harvest your own Horklump Juice.
Where To Harvest Horklump Juice
The second way to find Horklump juice is by harvesting it in the open world. The best place to find Horklump juice is around Treasure Vaults/Caves which are highlighted on your game map.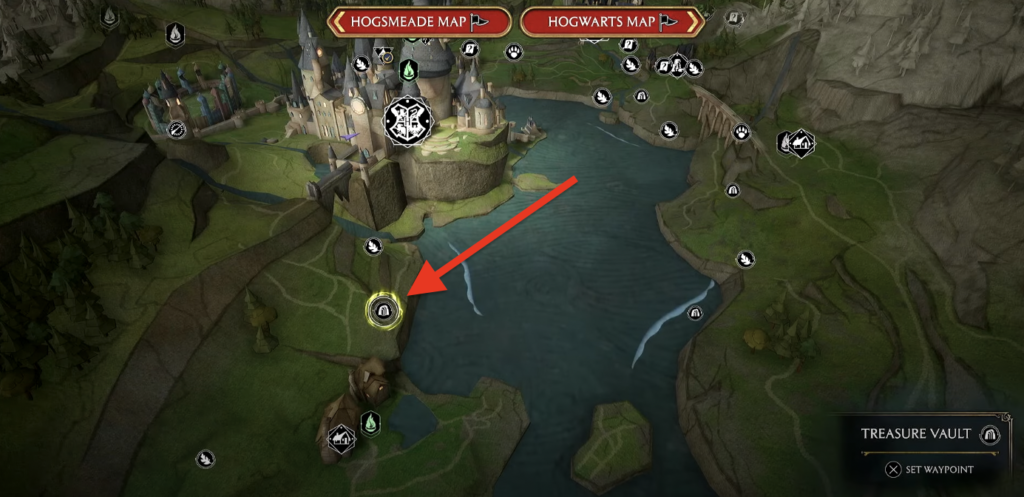 You can see the markers highlighted on the map above. When you arrive at the Treasure Vault look around the entrance. This is where you will usually find it growing.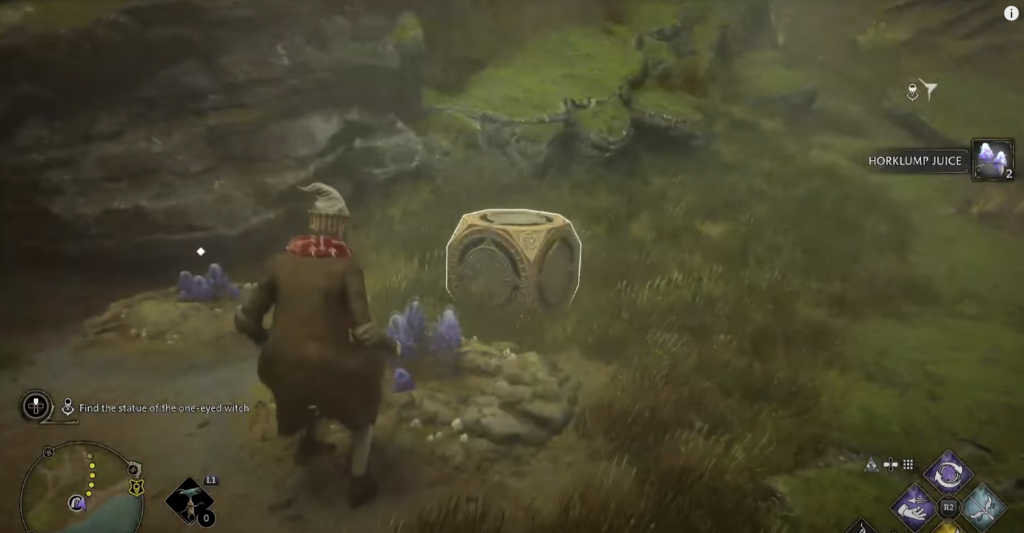 They look like purple mushrooms growing in the ground. Walk up to them and interact to harvest the Horklump juice. They will take approximately 3 in-game days to grow again so you can harvest more.
I would recommend harvesting from a couple of locations and then using the wait feature in your map to wait out the 3 days quickly. You will have to wait 6 times and the Horklump Juice will appear again. This is the best way to farm this ingredient.
You may also be interested in How To Get More Mallowsweet In Hogwarts Legacy
What Does The Wiggenweld Potion Do In Hogwarts Legacy?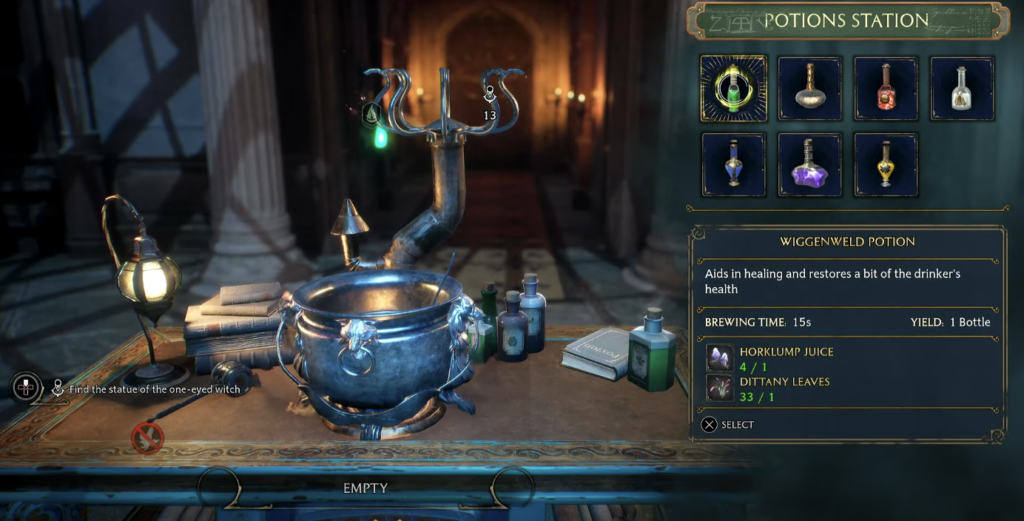 The Wiggenweld potion is one of the most used potions in Hogwarts Legacy as it allows you to restore some of your health bar. It is made by combining Horklump Juice and Dittany Leaf. You will need to have unlocked the ability to craft potions which you learn from a Potions class taught by professor Sharp.
This quest comes after you complete Professor Garkick's Herbology assignment.
Wrapping Up
Now you know where to find Horklump juice in Hogwarts Legacy and can make the Wiggenfold Potion when you need it.
Read More From Remeshed: