In the wizarding realm of Hogwarts Legacy, Potterheads can find a wide variety of clothing items. While most clothing gear provides offensive and defensive buffs, some of them are purely cosmetic, like the renowned Halloween Pumpkin Mask.
Even though it is purely for aesthetics, the Pumpkin Mask has managed to gain everyone's attention. If you also wish to know how to acquire the Pumpkin Mask, you've landed on the correct guide!
How To Unlock The Pumpkin Mask In Hogwarts Legacy
To obtain the Halloween Pumpkin Mask, players have to complete the third level of the Duelling Feats challenge by completing 20 Duelling Feats. That makes a total of 35 Duelling Feats to be completed, starting from level 1 of the challenge till you unlock the Pumpkin Mask.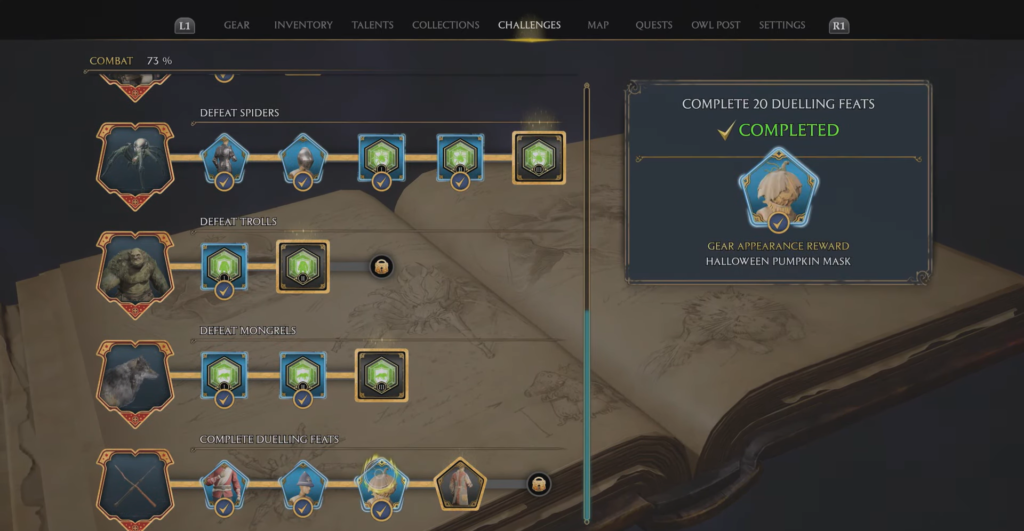 These Duelling Feats are essentially mini challenges you have to complete during a battle. One will appear on the right side just above your action bar, which tells you about your objective. For instance, if your challenge says, "Slice a dangling Dugbog", cut a Dugbog using Diffindo Magic (to slice it) after making it float with Levioso Magic (hence dangling) in order to complete the challenge.
How To Check Your Duelling Feats
You can keep track of how many Duelling Feats you've achieved so far by referring to the Challenges tab in the menu. If you don't know how to check them, follow these steps to know how many are still left to go:
Access your Field Guide (press the Pause button on your controller, or press the Esc button if you're using a keyboard).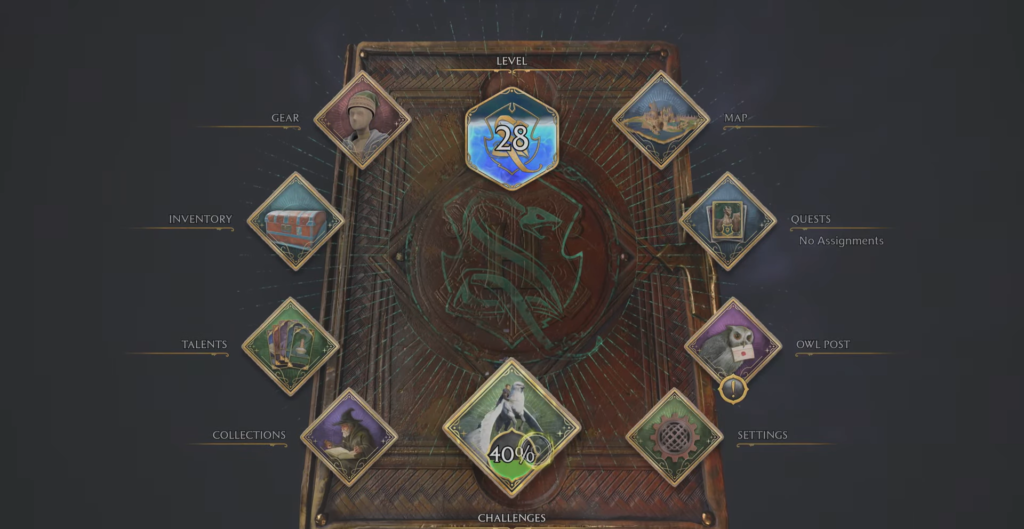 Click on Challenges to navigate to the Challenges tab.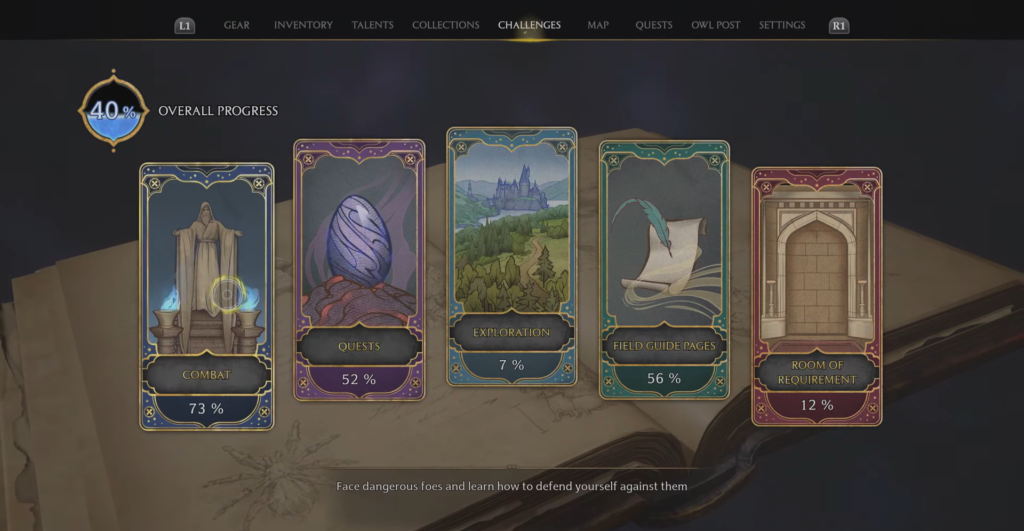 Go to Combat to check all Combat Challenges.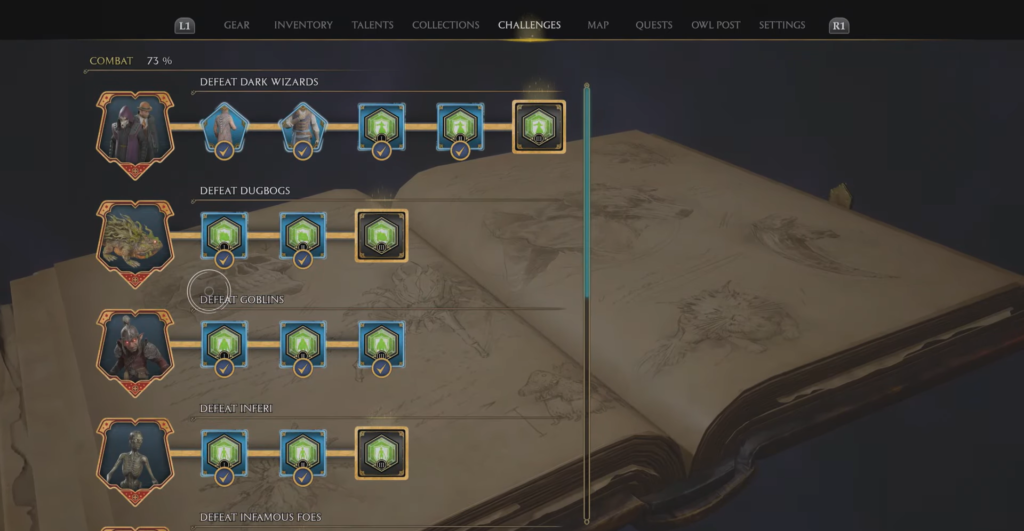 Scroll down till you find the Complete Duelling Feats challenge.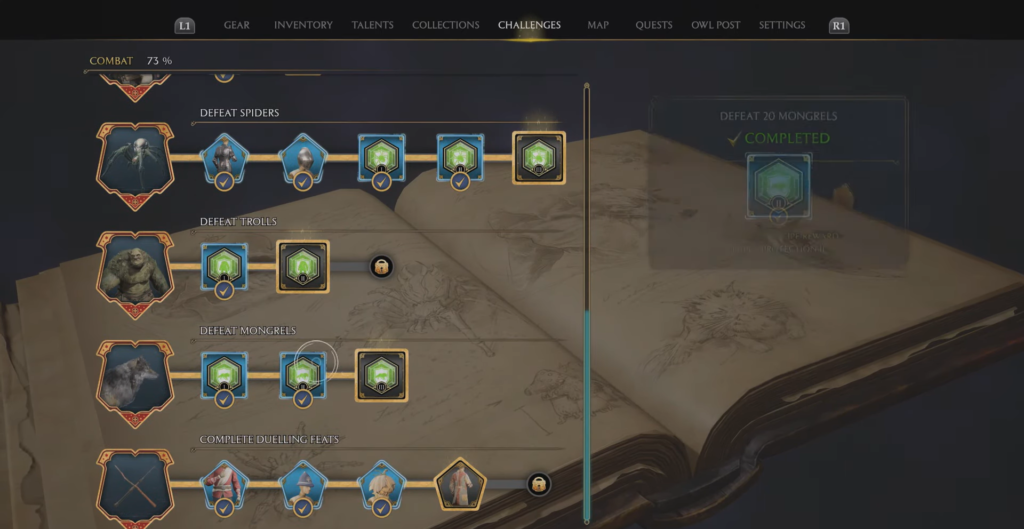 Hover your cursor over the challenge levels to check your progress.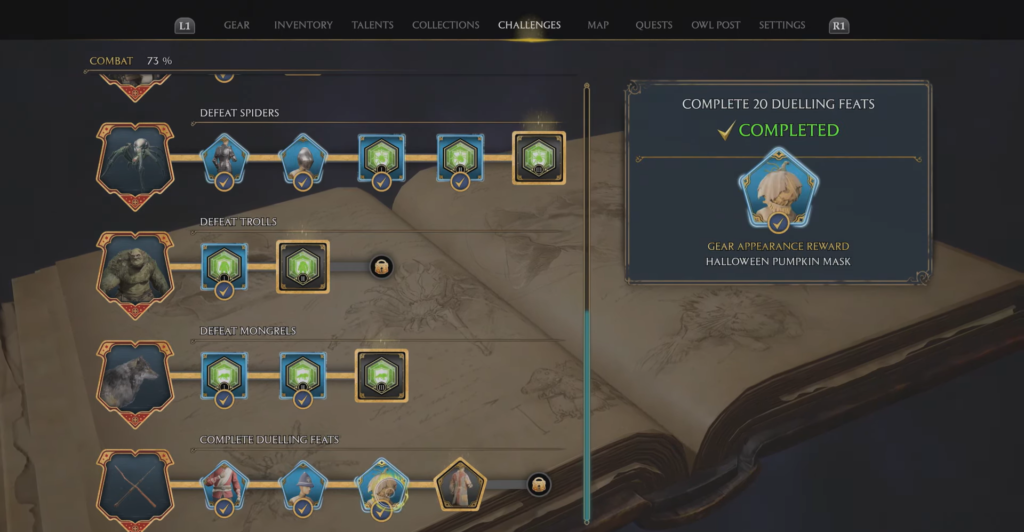 Final Thoughts
The Halloween Pumpkin Mask is a great cosmetic item that would be a great addition to your magical wardrobe. While it may seem like a challenging item to obtain, in reality, that is not the case. So, don't let some challenges prevent you from getting your hands on your favorite mask.
Read More From Remeshed: