Have you just went out and purchased Elden Ring, excited to enter the world and start levelling up your character (It's amazing btw, you should be excited). That's all great but if you're on this article you are likely running into a problem where Steam is asking you to update, every time you launch the game.
Don't worry it's an easy fix. In this article we are going to show you how to fix Steam restart loop when opening games. Let's jump in.
How To Fix Steam Restart Loop When Opening Games – Elden Ring
When you open Steam and go to launch Elden ring, you probably see the message below: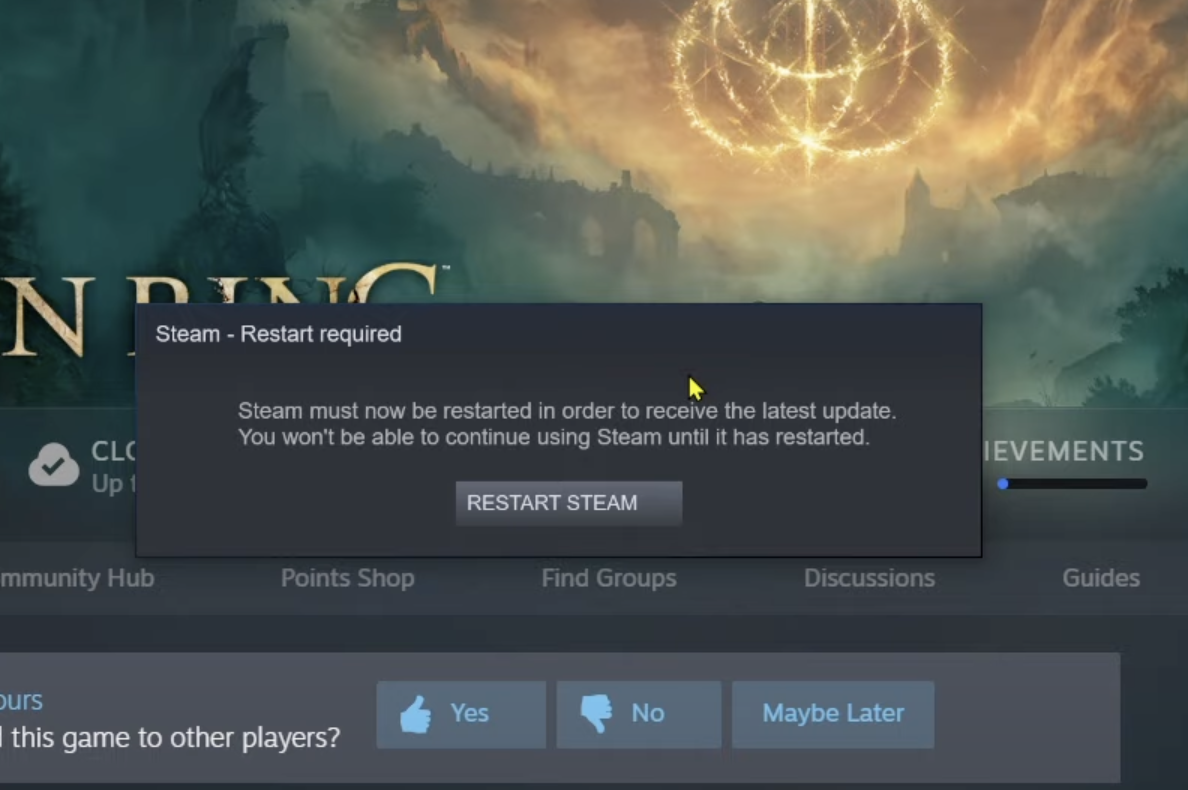 We are going to show you two different Methods to get your game launched.
Method 1 – Update Steam Client
Whenever you are prompted to "Restart Steam", restart it.
When Steam re-opens navigate to the Steam button in the top left
Click on "Check for Steam Client Updates"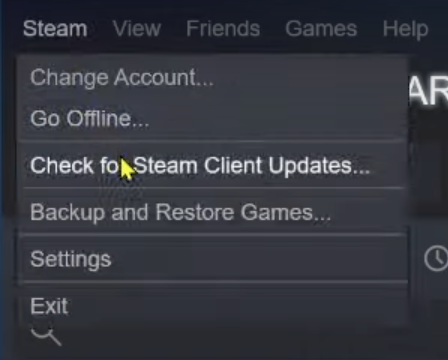 You will likely receive the message below or you will be asked to update your Steam client. If prompted to update, update Steam and restart. If no, go ahead and click close on the notification.
You can now go back to Elden Ring and click on play. Your game should load up ready to play.
If this method did not work for you, check out the 2nd method below.
Method 2 – Steam Beta Update
If the first method didn't work for you, don't worry. You can attempt this second method.
Open Steam and navigate to the Steam button in the top left
Click on Settings
Navigate to Account
Click on Change
Under Beta Participation select Steam Beta update –> OK
Restart Steam
Once Steam reboots you should be able to go ahead and play Elden ring without any problems.
Wrapping Up
Hopefully this article helped you to get your game working. There is nothing more annoying than looking forward to playing a new game and it won't work.
Read More From Remeshed.com: